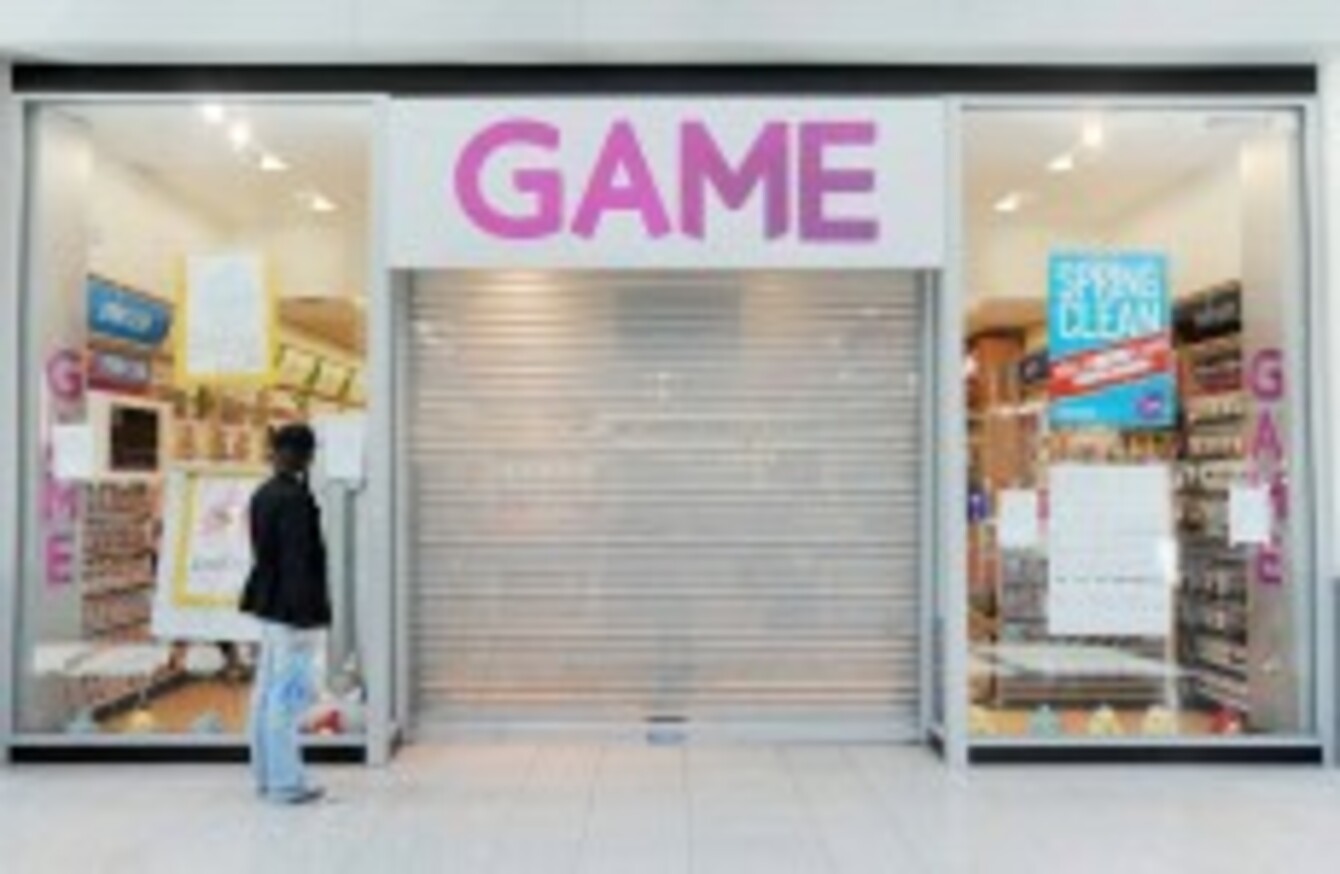 he exterior of GAME in the ILAC centre in Dublin
Image: Laura Hutton/Photocall Ireland
he exterior of GAME in the ILAC centre in Dublin
Image: Laura Hutton/Photocall Ireland
GAME'S UK ASSETS have been bought by Baker Acquisitions, a move announced by PwC, administrator to The Game Group plc, and OpCapita LLP, a private investment firm.
Baker Acquisitions will acquire the UK business out of administration and will provide it with the capital it needs to trade on a normalised basis. Baker will acquire all 333 UK stores that have remained open during the period of administration, which means the jobs of nearly 3200 GAME employees, who will transfer to Baker, have been safeguarded.
However, none of the Irish stores have been acquired, which means that Irish staff will remain redundant from their jobs with the firm.
Baker Acquisitions will also seek to re-employ a small number of staff who previously worked at GAME's head office in the UK but who received redundancy notices last week. There are no plans for any further store closures.
James Daly, District Development Manager with Game in Ireland and store manager of the Mahon Point store, told TheJournal.ie that staff are continuing their sit-ins. He said that the news about the UK stores came as no surprise to them.
"There is really not much change," he said of the situation in Ireland.
Stores are still occupied around the country; spirits are high around the stores. The support we have gotten from everybody has kept us going. [We] are humbled by the support – people are knocking on the store windows and dropping in food.
Game managers met with PwC representatives on Friday morning, but have not heard from the company since then.
Daly described them as "left in limbo". The meeting on Friday was to confirm the Irish Game staff's position on the situation. Daly said:
If PwC are not going to talk to us then we will go and talk to the Minister [for Social Protection, Joan Burton] and see where we can go from there. It is sad that it is now week two, where people are sitting in stores waiting for somebody to do the right thing whereas we know legally they don't have to [give redundancy]. It is really disappointing. There is an awful lot of people over there not happy.
"We never set out to be doing this but this is the position we are actually forced into," concluded Daly. "It is now down to peoples's idea of fairness – this by anyone's standard is not fair. We're here for the long haul."