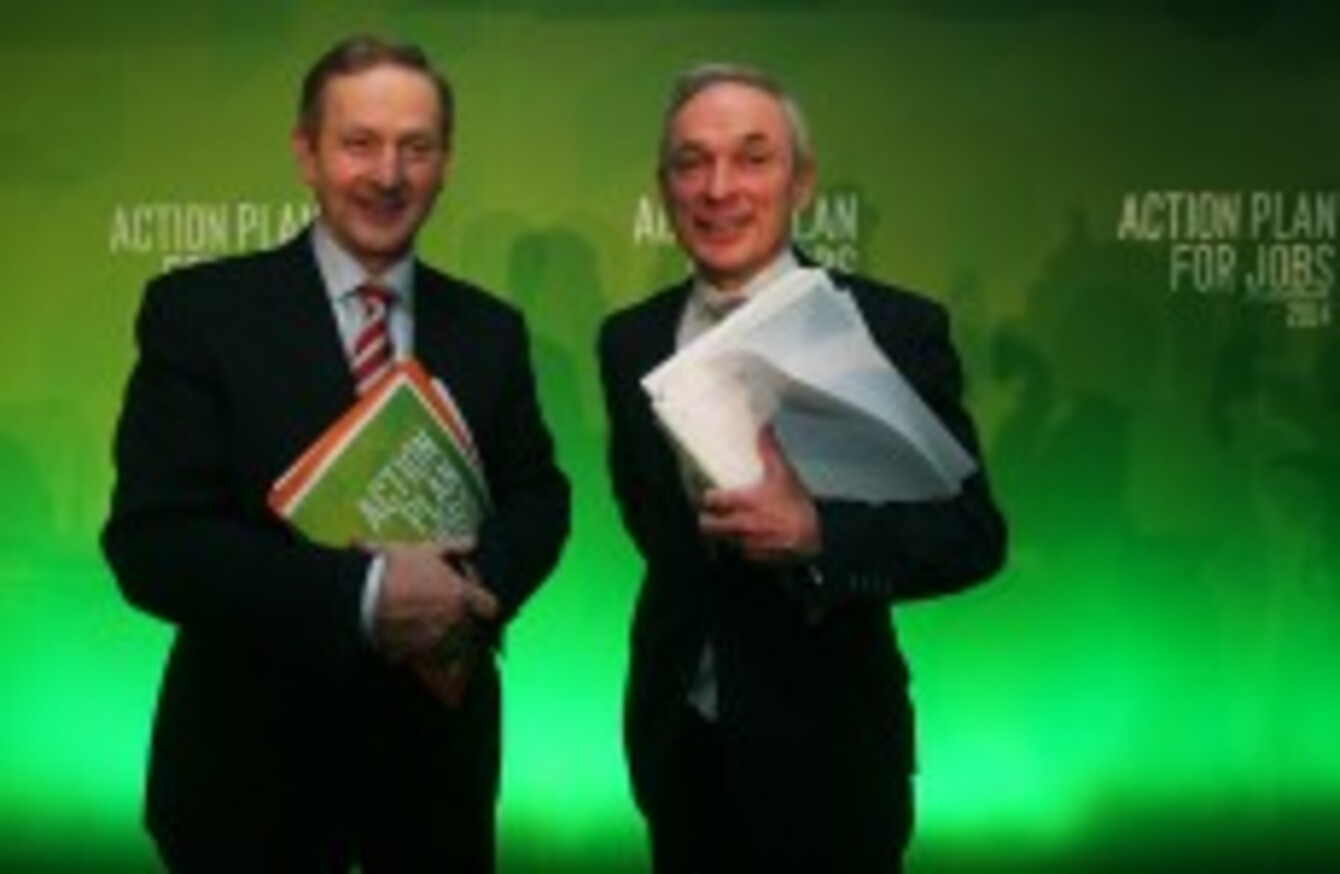 Image: PA Archive/Press Association Images
Image: PA Archive/Press Association Images
THE MINISTER FOR Jobs, Enterprise and Innovation, Richard Bruton will embark on a 5-day investment and trade mission to the US tomorrow.
The jam packed five day trip will see him travelling to Boston, Washington DC, Philidelphia and New York before heading home.
It is believed that Bruton could come under some scrutiny on this trip as it is the first Ministerial investment mission since the changes to the "Double Irish" tax loophole announced in this month's Budget.
A statement about the trip says that this trip "forms part of a programme of engagement by the Government with multinational companies on corporation tax issues, aimed at communicating to investors the certainty and enhanced competitiveness that now characterises our tax system".
He'll be heading over the east coast of the US in Novemeber, no doubt conveying the same message.
Changes to corporation tax
Bruton said he is looking forward to discussing with senior executives about the recent changes to the corporation tax system announced in the Budget. He said he and the IDA have had a lot of engagement with investors on these changes, adding that the "reaction we are getting is overwhelmingly positive".
Investors now know what Ireland's tax system will look like post-BEPS, and they know that this tax system will be highly competitive. The same cannot be said about the countries we are competing with for these investments. I am confident that, by continuing this programme of engagement, we can ensure that the impact of these changes is to increase the number of jobs we create in multinational companies in the coming years.
In addition to explaining the death of the tax loophole, Bruton will be meeting with over 17 targeted companies in order to encourage to think about setting up new job creation projects in Ireland.
Jobs
"On this investment mission to east coast USA we will be discussing specific job-creation projects in Ireland with 17 leading global companies, from fast-growing start-ups to some of the most established global corporate brands. I am confident that the discussions held this week will lead to jobs being created in the near future in cities and towns right
across the country."
His itineray also includes meeting with lead negotiator on EU/US trade deal which could have major benefits for Ireland, claimed Bruton.
Hewill be meeting with Mike Froman, US Trade Representative leading negotiations on the EU-US trade and investment negotiations, which were commenced during Minister Bruton's presidency of the EU Trade Council.