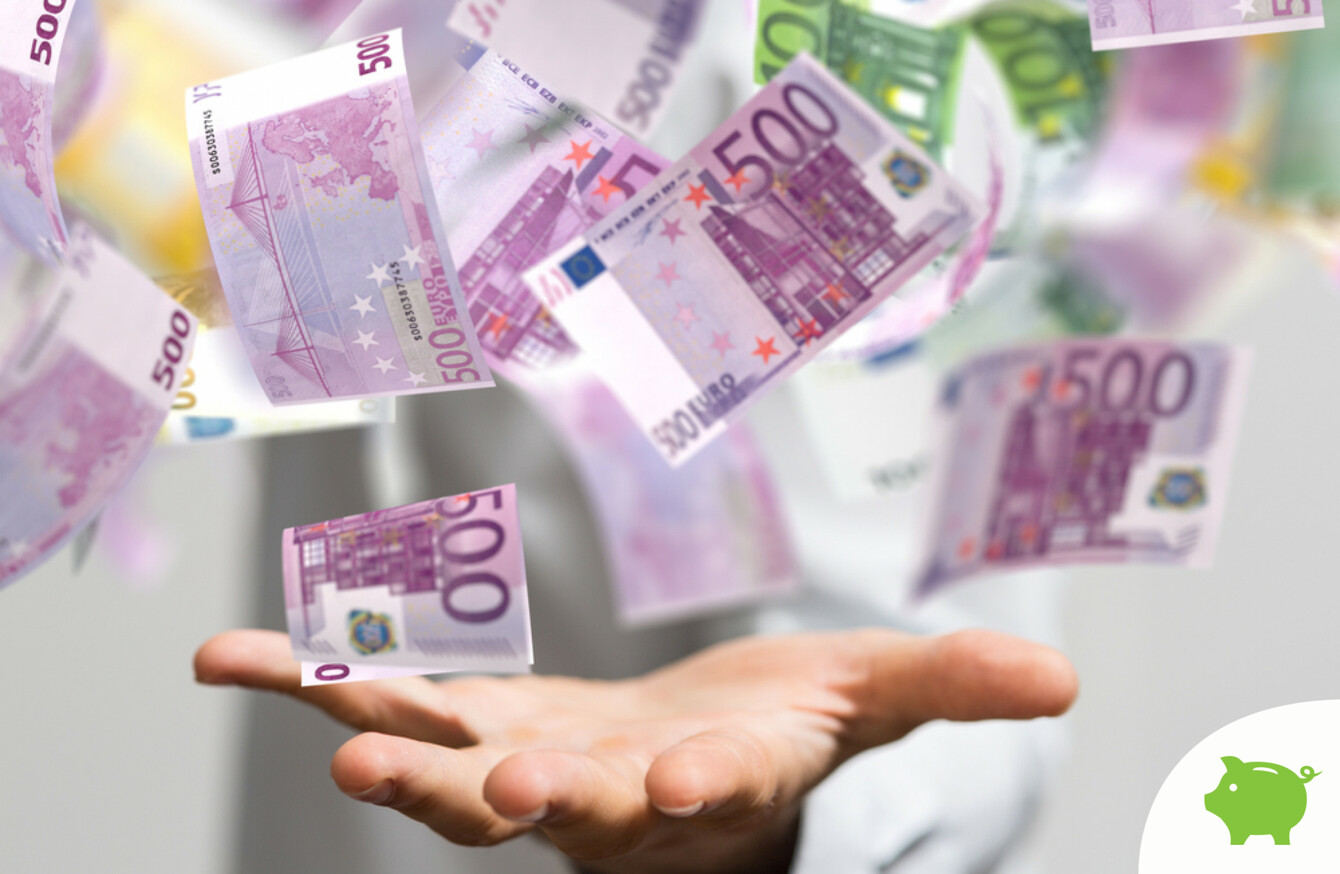 Image: Shutterstock/nep0
Image: Shutterstock/nep0
IT'S BUDGET DAY, and this afternoon the Minister for Finance will announce how the government intends to fund the running of the country in 2019. 
In a video released last night an Taoiseach Leo Varadkar said Budget 2019 will put money back in our pockets.
It's going to make a difference in people's lives. It's going to put money back in people's pockets.
Varadkar said today's package would see a reduction in income tax and USC, which he said would allow "workers to keep more of the hard earned money that they earn".  
Can't watch the video? Click here.
Minister Paschal Donohoe also said his Budget would make childcare more affordable for parents.
In a repeat of last year, the build up to this afternoon has been rather subdued, with Fine Gael sending backbench TDs out yesterday to dampen any expectations of a blow-out budget. 
Deputy Peter Burke told the pack of awaiting reporters the party is very "alarmed by the tax, borrow and spend approach" that has been put forward in the various opposition 'alternative' budget publications.
No surprises are anticipated in the Budget, with Paschal Donohoe expected to continue with the theme of prudent spending and a substantial transfer into the so-called rainy day fund, in the event of future financial disasters. 
Deputy Burke said the plans to increase the national debt by some in opposition were alarming and "reckless in the extreme". 
What can we expect?
At this stage we know the Christmas bonus will be fully restored and those on social welfare payments can expect a €5 increase each week. 
During the summer Taoiseach Leo Varadkar flagged a rise in the carbon tax, with the move expected to increase the cost of petrol and diesel. On the home heating front the Budget will include a measure to offset to the increase in costs of heating a home. 
The big-ticket item today will be the efforts to combat Ireland's housing crisis and making buying a home more affordable. This is the announcement likely to gain the most heat in the Budget aftermath today, so we can expect to hear of capital investment in the area. 
"Not an election budget"
Fine Gael backbenchers have been keen to reassure the party faithful this will be a modest and fiscally sound Budget. 
Deputy Colm Brophy said yesterday:   
We also would like to see a reduction for hard pressed middle-income earners and that will be done where possible, but every time the Minister looks to see what decision he's going to make tomorrow, one way or another it'll be done against a background of what we can actually afford in the context of current budget situation. 
He went on to warn, "this is not an election Budget, it is not an election package… it is designed to deliver sustained economic growth". 
Deputy Kate O'Connell also warned the Budget can't ignore "potential shocks coming down the road", like that of Brexit. 
When does it all kick off today?
Minister Paschal Donohoe will take the floor of the Dáil at 1pm this afternoon, and the speech usually lasts about an hour.
The announcement is then followed by  a series of press conferences from the Ministers of each department, with opposition leaders and spokespeople given time later in the day to respond to the proposals. 
TheJournal.ie will stream the Budget live as it happens on the site, as well as on our Facebook and Twitter pages.
Our budget calculator is back again this year – it will help you figure out how today's announcements will affect the money in your pocket.
We will be putting your questions about how Budget 2019 will affect your pocket to KBC's Austin Hughes in a Facebook Live Q&A at 4pm. 
All that's left for Minister Paschal Donohoe to decide now is which 'fiscally sensible' tie he should wear for his statement to the Dáil.