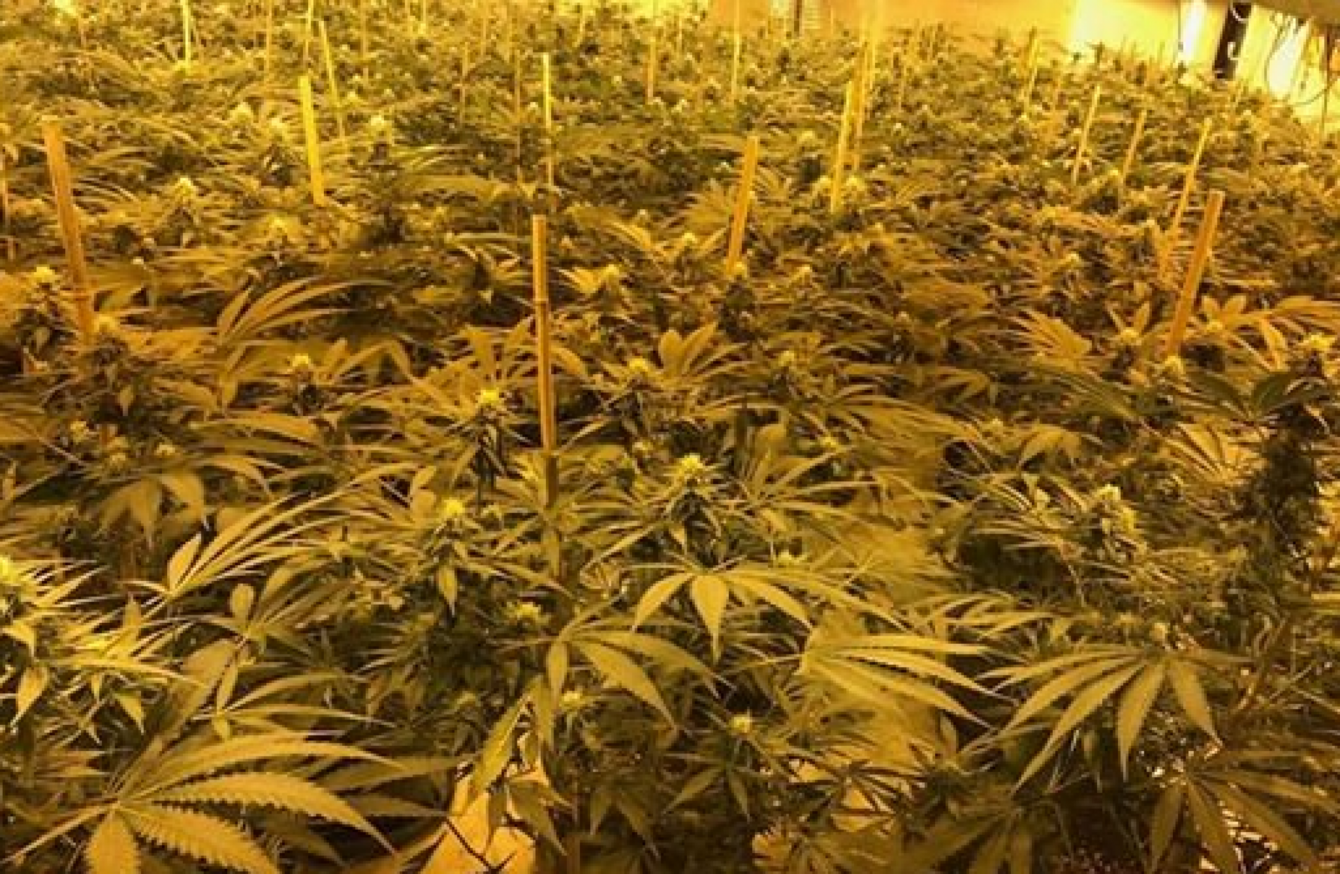 The bunker has been described as one of the the largest cannabis factories in the UK.
The bunker has been described as one of the the largest cannabis factories in the UK.
THREE MEN IN the south of England have been jailed for turning an underground nuclear bunker into a cannabis factory.
The nuclear bunker in Chilmark, Wiltshire was constructed during the Cold War in the 1980s to house local government in the event of a nuclear attack.
The shelter is no longer owned by the UK's Ministry of Defence but the bunker is still in tact. Wiltshire Police says it has blast doors that made the site "almost completely impenetrable".
Because police could not enter the site, they waited until the men were leaving before intercepting them and taking the keys to the bunker.
Inside, officers found 4,000 cannabis plants and facilities with the capability of producing £2 million worth of drugs a year.
The men had bypassed mains electricity into the site to keep it running and had therefore stolen about £650,000 worth of electricity.
There are over 20 rooms in the bunker and police say the lighting equipment alone inside cost an estimated £140,000. The facilities had the ability to produce a crop of cannabis every six weeks.
Wiltshire Police Detective Inspector Simon Pope described the growing facilities as "an enormous, sophisticated operation".
Of course the nature of the site meant this was not an easy job, the bunker itself was isolated and secure. In order for us to intercept the operation, we required a huge number of resources to not only carry out the raid, but also dismantle the cannabis farm which was made up of 4,500 plants, and secure the site over the course of 10 days.
Three men were sentenced for the operation on charges including conspiracy to produce drugs, extracting electricity and money laundering.
Martin Fillery (45) was handed an eight-year jail-term while Plamen Nguyen (27) and Ross Winter (30) were both jailed for five years.