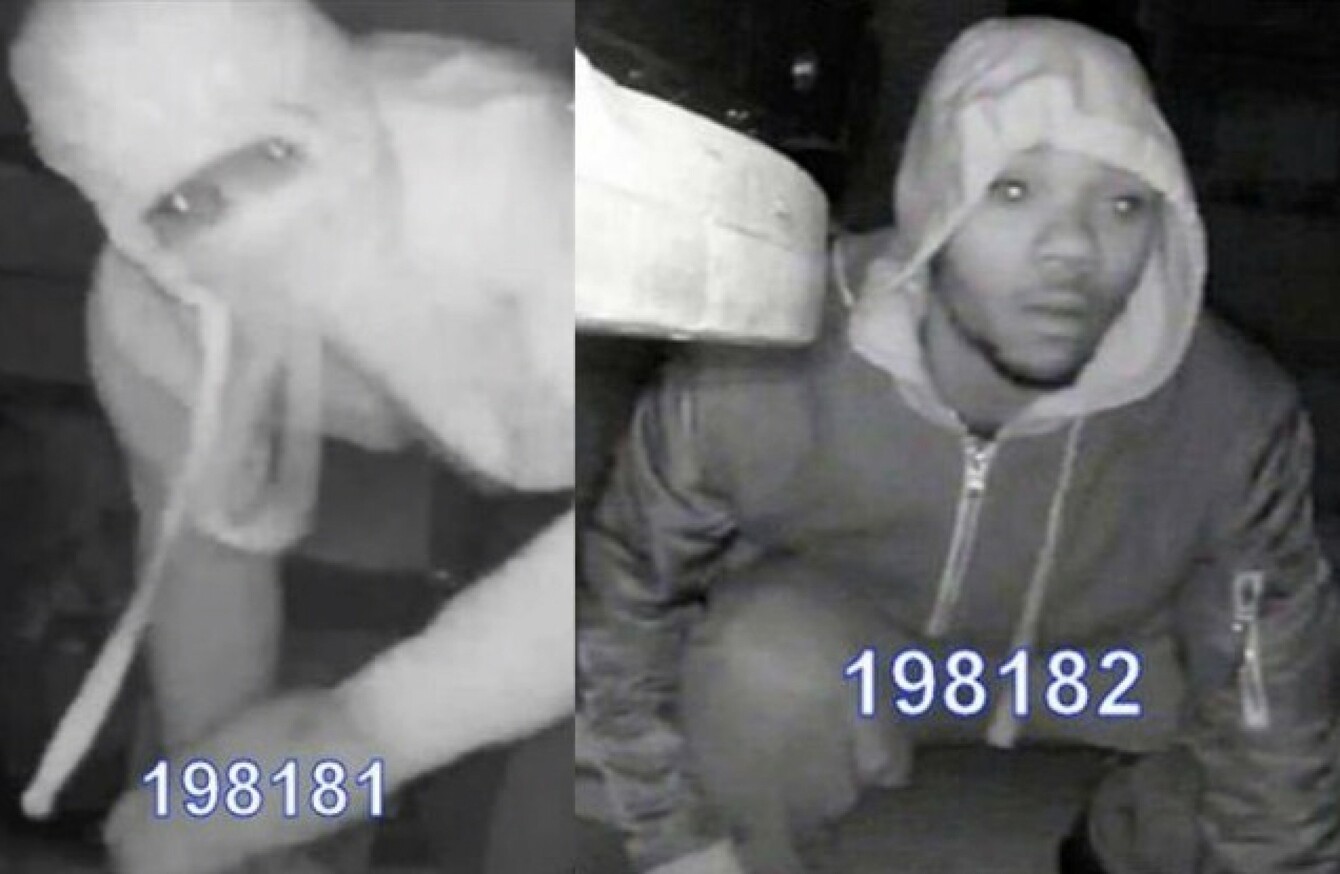 The two suspects in the case
The two suspects in the case
POLICE ARE SEARCHING for two men who are believed to have stolen presents from underneath a Christmas tree in a burglary at a home in London.
The suspects also destroyed the cuddly toys, puzzles and games of the victims' baby as they searched through the house.
The burglary is believed to have taken place between 9am on Saturday 12 December and around 3pm on Monday 14 December in Mitcham in south London.
The Met Police in London have now released CCTV footage of the two suspects in a bid to find them.
Jewellery, a tablet, a laptop and photographic equipment were all taken from under the tree in the burglary.
One of the suspects is described as being in his 20s, of medium build, and with thick eyebrows. The second suspect is a slim black man also in his 20s with a dark beard.
The suspects are believed to have climbed over the garden fence in the back garden of the house in order to break in. Once they were in the house, they left dirty footprints throughout the house.
Police in London have appealed for anyone with information about the identifies oft he two men to come forward.