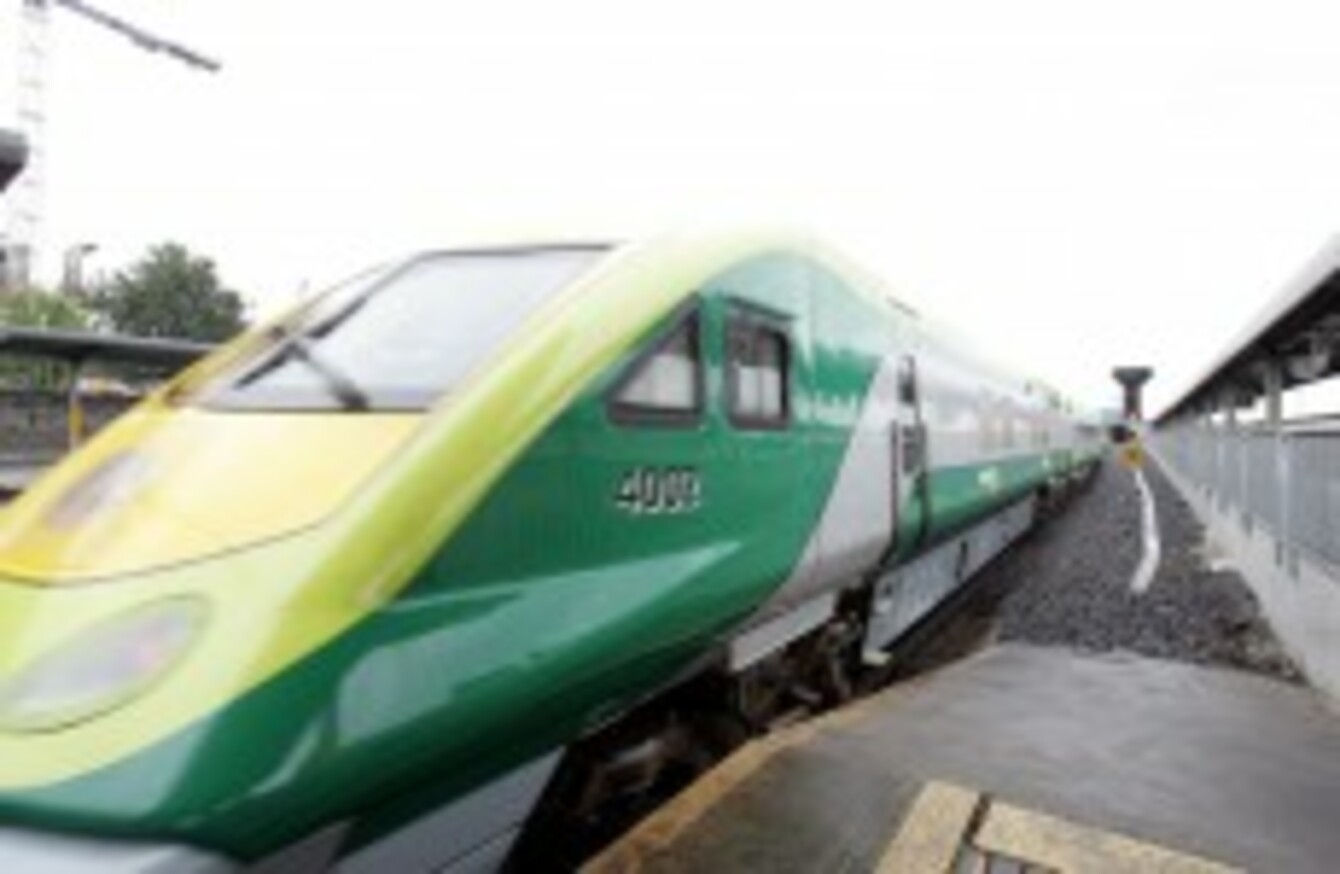 Image: Eamonn Farrell/Photocall Ireland
Image: Eamonn Farrell/Photocall Ireland
IF YOU ARE travelling by bus or rail this Christmas season, now is the time to make sure you have all of the up-to-date information.
Christmas day won't see Bus Eireann or Irish Rail services in action, but some limited bus and Luas services come back on St Stephen's Day.
Rail
Irish Rail spokesperson Barry Kenny said that today, Christmas Eve, is the last busy day of the Christmas rush home.
Most people, if they were going to book online, would have done so already. If they haven't booked, we'd urge them to get to stations in good time.
Irish Rail services stop at about 9pm this evening, and there will be no trains on Christmas or St Stephen's day. "From the 27 December through to 1 January we'd tell people to check train times before travelling," said Kenny, as there will be changes to timetables.
Bus
Bus Eireann will operate all normal Monday services today, with a number of exceptions, mainly in the evening time. All Bus Éireann/Eurolines Cross-Channel services will not be running.
It will not be operating any service on Christmas Day, but will operate a number of inter-city and commuter services across the country on Wednesday 26 December.
All Bus Éireann's inter-city Expressway services such as Galway-Dublin, Limerick-Dublin, Limerick-Cork, Cork-Dublin, and Donegal-Dublin will operate on St Stephen's Day with reduced timetables.
Commuters services in the greater Dublin area such as Kildare-Dublin, Wicklow-Dublin, Dundalk-Dublin will also operate with limited schedules, as will similar services in Cork and Limerick like Ballinacurra-Cork, Crosshaven-Cork, and Shannon-Limerick.
The full timetable for the Christmas period is available online here.
Dublin Bus will operate today up to 9pm unless noted here, and will not operate on Christmas Day. It will reopen with a Sunday service on St Stephen's Day.
Luas
In Dublin, there will be no Luas service from 8pm tonight to 9am Wednesday 26 December, St Stephen's Day. On that day, trams will run from 9am to 11.30pm, with a frequency of every 15 – 20 minutes.
From Thursday 27 December to Saturday 29 December, trams will run from 6.30am to 12.30am. The full timetable is available on the Luas website.