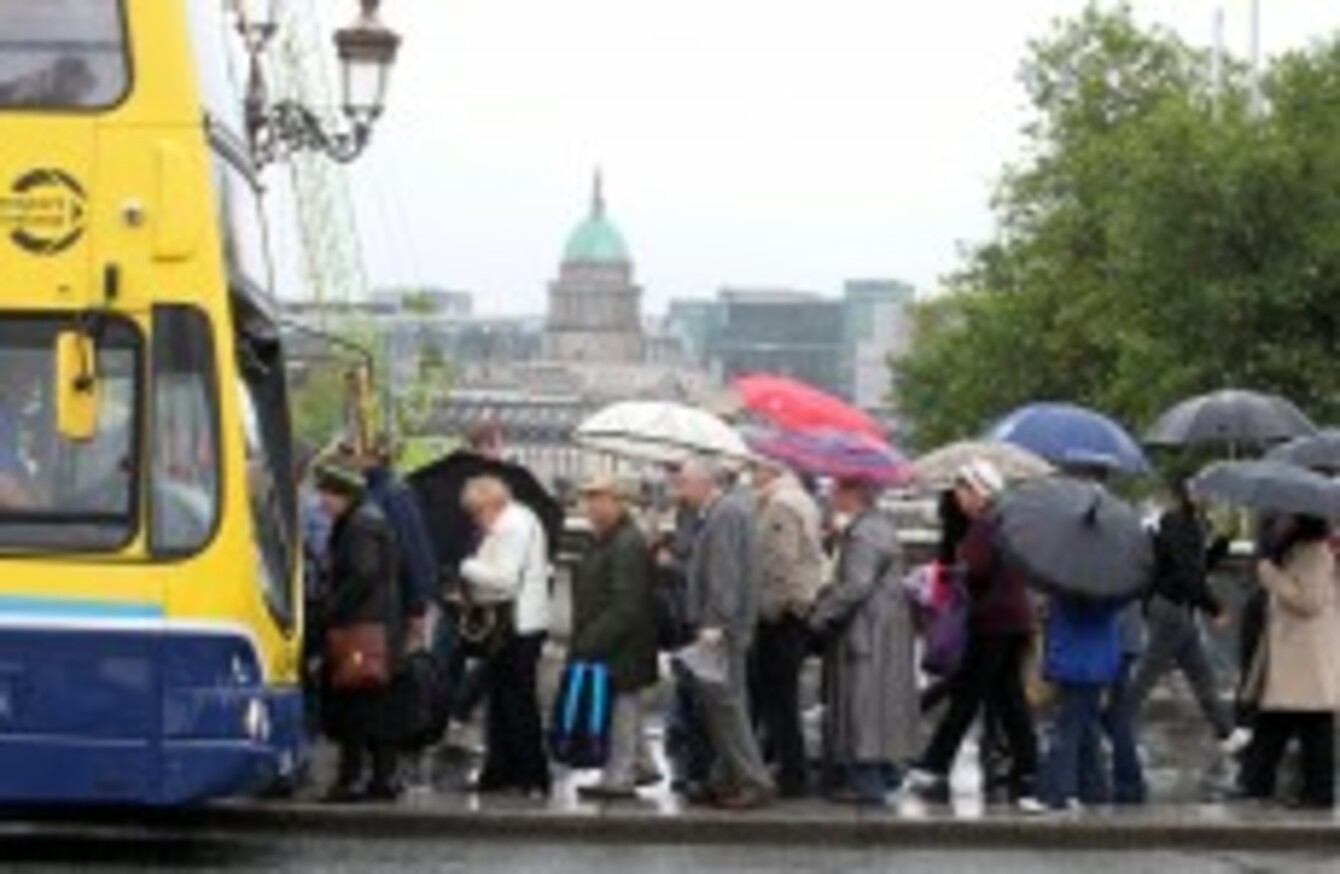 Some Dublin Bus routes will be subject to tendering.
Image: Sam Boal/Photocall Ireland
Some Dublin Bus routes will be subject to tendering.
Image: Sam Boal/Photocall Ireland
Updated 9.52 PM
OVER 20 ROUTES operated by Dublin Bus, as well as some Bus Éireann services are to be privatised, the National Transport Authority has confirmed.
The decision means that the routes will be subject to a new tendering process which will be open to both existing and outside operators.
The NTA say that some of the routes affected include orbital routes in Dublin like the 75, which operates between Tallaght and Dun Laoghaire, the 17 between Rialto and Blackrock,
Local routes, like the 33b between Swords and Portrane, the 63 between Dun Laoghaire and Kiltiernan and the 270 between Blanchardstown and Dunboyne.
According the NTA, some Dublin commuter routes into Leinster will also come under the scheme, as well as a number of Waterford routes.
The Dublin routes open to private operators from 2016. (Source National Transport Authority)
The decision was made following a consultation process which discussed the principle of direct award contracts. The results of the process are available on the NTA website.
In the report of the consultation process it is clear that there was opposition to the proposal from a number of unions including SIPTU, the National Bus and Rail Union (NRBU) and Irish Congress of Trade Unions. Bus Éireann themselves voiced their opposition to their proposals as did Sinn Féin.
Forfás, Chambers Ireland and Aircoach made submissions in favour of the proposals with Aircoach urging the the NTA to proceed with the proposals immediately.
Bus Éireann
Following the NTA's decision, Bus Éireann say they will participate in the tendering process on the new open routes.
The company used the opportunity to reiterate their belief that opening up the market could have "unintended consequences" and said that that the practice internationally has led to "a reduction in the quality and frequency of services".
Additional reporting by Daragh Brophy