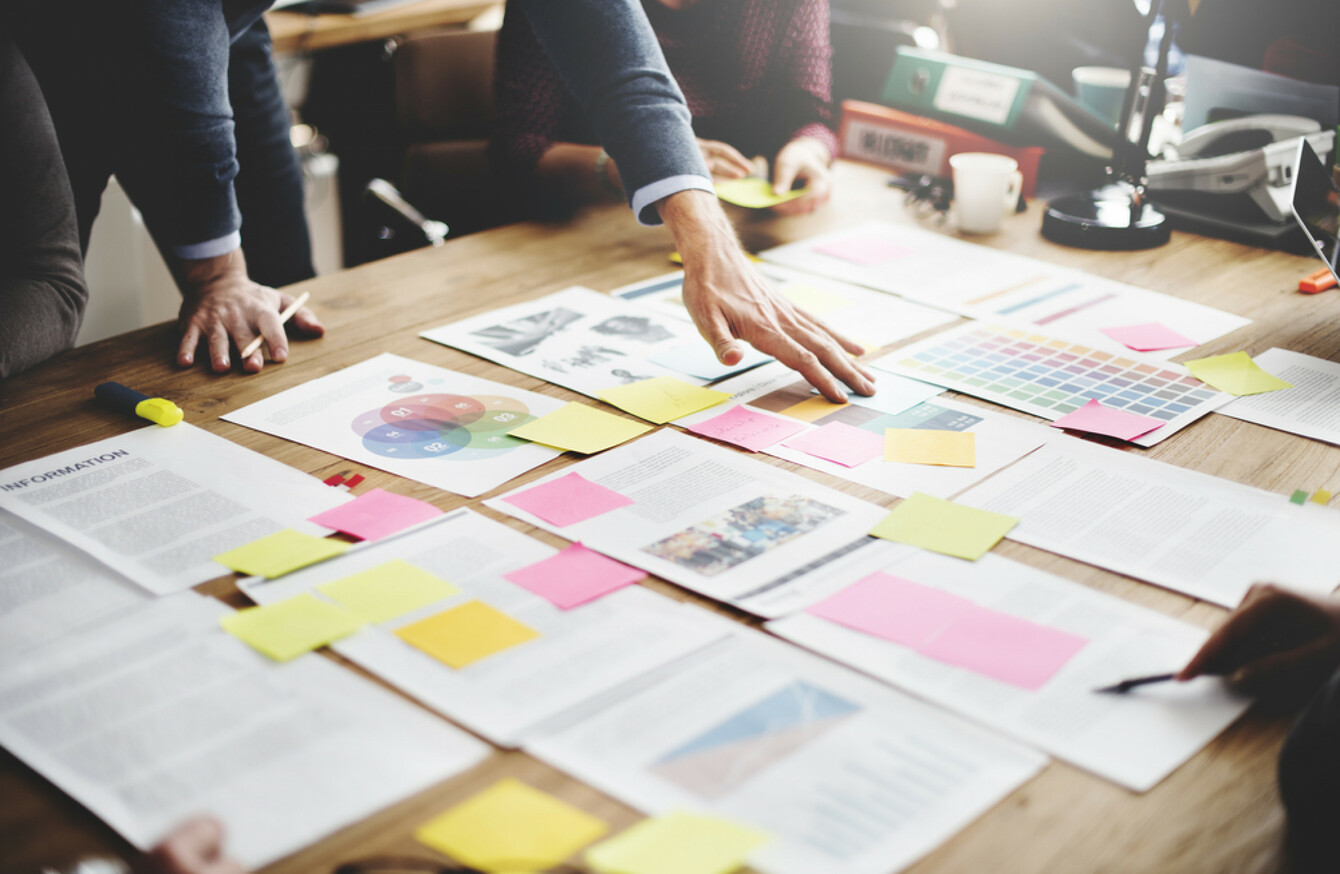 Image: Shutterstock/Rawpixel.com
Image: Shutterstock/Rawpixel.com
AN AVERAGE OF 61 new companies were formed every day last year, making it the best year ever for the formation of new businesses.
Analysis by monitors at Vision-net have said that 22,354 new companies were registered in Ireland last year, a figure up by just over 6% on 2016 (21,018).
The figure exceeds a previous record from 1998 when  21,145 start-ups were registered.
Last year was the first year since 1998 that the figure had topped 20,000.
Sectorally, professional services is the most popular industry for the new businesses, making up 20% of all start-ups followed by finance (15%) and social and personal services (11%).
The construction sector, which suffered a significant decline during the economic downturn, is the fourth most popular sector for new business at 10% of the total.
Dublin continues to be the location for the largest proportion of new businesses, making up 46% of the total and significantly larger than the second placed location of Cork at 10%.
The annual review also looked at the number of insolvencies for last year and found that there was an average of three per day.
There were 1,018 company insolvencies recorded in Ireland last year, a 3% increase on 2016.
The large increase in the number of new businesses being registered has been hailed by Vision-net as a sign that the economy is in good health.
The company's managing director Christine Cullen said that the results demonstrate a "resilience and increasing diversity of Ireland's economy".
Cullen warns however that the impact of Brexit and decreasing unemployment are likely to slow the formation of new businesses over the next few years.
"More property is being built, and more money is being lent to and invested in growing businesses. These are strong indicators of a healthy economy," she said.
As Ireland approaches full employment, it's likely that the impressive year-on-year growth that we have seen since the end of the recession will slow. Brexit, too, remains a largely unknown quantity. Its effects on the economy will likely not be felt for several years.