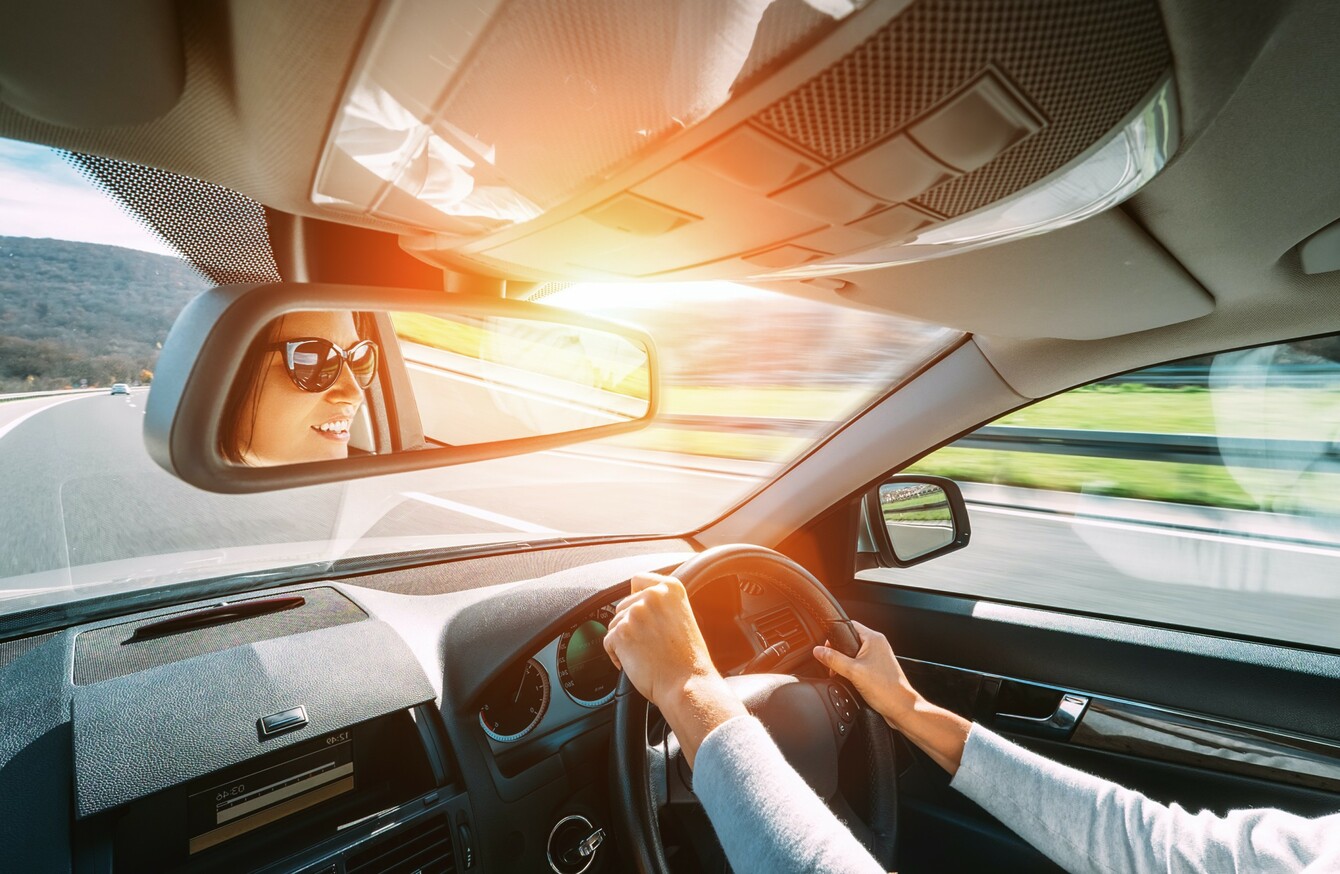 Image: Shutterstock/Soloviova Liudmyla
Image: Shutterstock/Soloviova Liudmyla
THE AVERAGE PRICE paid for a new car in Ireland has steadily risen almost every year for the last decade – a trend that seems impenetrable to even a global pandemic.
Fortunately, if your budget won't stretch to a brand new motor, there is incredible quality to be found in the used car market. But with tens of thousands of premium used car listings to be browsed across dealers, finding the right option for you – at the best price possible – can be a daunting task.
"When choosing a new car, you'll mainly be considering the 'options' you want included, like tech features or specific design features. With a used car, you have a wider range of questions to ask yourself," says Brendan Keary, MD of Kearys Motor Group. "Am I happy with the condition of the car? Does the warranty give me enough peace of mind?"
As part of our Buying With Confidence series in partnership with DoneDeal, we asked Keary to share his advice for comparing used cars, and spotting an unmissable deal when you see one.
1. First up, consider the basics – like the warranty
After the price of the car, the warranty should be your next consideration, and you should be looking for at least a year's cover on a used car to give you peace of mind, says Keary.
If you're buying a nearly new car, you may be able to take on the remainder of the manufacturer's guarantee. Take Keary's example of a 2019 Renault Clio. "Renault offers a five-year warranty, so if you buy that Clio this year, you'll still be covered until 2024."
Not all warranties are created equal, however. "Some dealers may set a cap on mileage or may decide not to cover breakdowns. It's important to check what you're getting."
2. Don't get too preoccupied with mileage
Should I be holding out for a listing that promises the car had 'one older owner' and was 'hardly used'? Probably not, says Keary.
Higher mileage is not the negative it once was. The quality of manufacturing has gone up so much in recent years that a car with 100,000 or 120,000km is still on its first legs. Newer cars can easily do up to 400,000km without much wear and tear.
While mileage should still be a consideration, Keary says the age of your chosen car is a more effective barometer for value. "A slightly newer car will have newer tech and won't have been exposed to the elements for as long."
3. Make sure you're aware of the full vehicle history
If a deal seems too good to be true, then a vehicle history check should be your first port of call. Reputable dealers will generally offer you a full history check upfront, but even if you're buying privately, you can get one for under €15 with just the car's registration, make and model.
Knowing the full story is a vital step if you're trying to compare cars in a balanced, informed way, says Keary:
I've seen private buyers buying imported cars which look like they're in great condition, but have been classed as a write-off over in the UK, for example. It might not cause any immediate issues, but the buyer will get less than they expect when selling it on or trading it in.
4. Get a good look at the bodywork 
A visual check-over can tell you a lot about a car and will throw up things that you might have missed in pictures, from scratches in the paintwork to small dents and damage. Even if you can't visit a showroom to kick the tyres and do a walkaround in person, don't be afraid to ask the awkward questions.
"A good dealer will be more than willing to share every detail with you," says Keary. Most dealers will send a video tour as standard for online sales. From there, you can request more detailed walkaround videos, or ask for more information on particular elements of the car. "We're totally led by the buyer at this point," adds Keary.
5. Decide which 'extra features' are really worth the cost
A higher trim level can mean a price difference of thousands of euro, even for a used car – and you may not see that value stick around when you sell the car on. "If you buy a car with €10,000 more of extra features, you might get €2,000 of that back when reselling," says Keary.
So is a high-spec trim ever worth the high-spec price? It comes down to personal preference, he says:
Some people really want a car with a sunroof, or a car with reverse parking cameras. Some people can live without those features. The importance you place on them is totally up to you.
6. And use a trade-in to your advantage 
When shopping around for a great deal, a trade-in is your best bargaining tool. "Garages really want used cars, so if you have one to offer them, you're in a good position," says Keary.
Most dealerships can get back to you with a trade-in valuation same-day, which makes it simple to consider your options and pick the best valuation – and the best new car – for you.
Want to buy a new or used car with confidence? DoneDeal hosts the widest selection of cars for sale in Ireland, with over 80,000 on sale today. The vast majority of those, over 60,000, are from over 1,000 trusted local car dealerships that offer certainty in your purchase through warranties and history checks.
To check out DoneDeal's range of cars from all of Ireland's trusted car dealerships, see here.