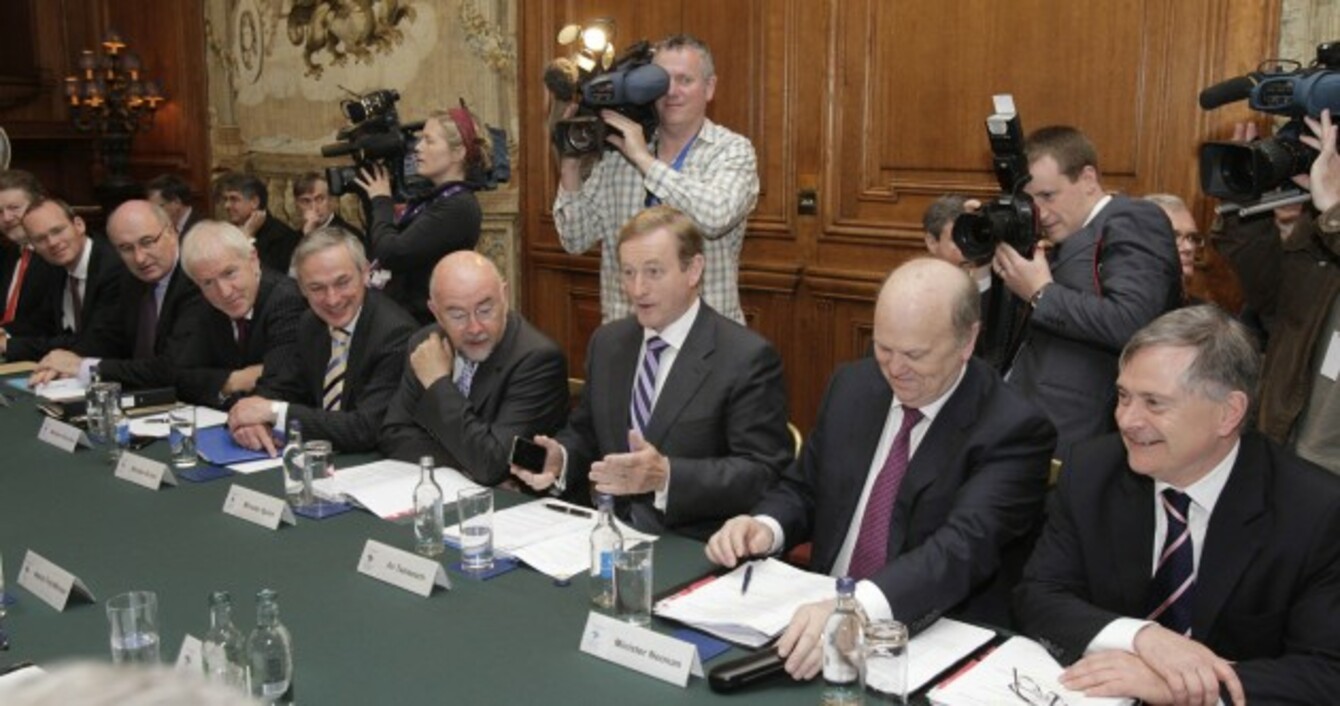 Will ministers be all smiles when they meet today?
Image: Niall Carson/PA Archive/Press Association Images
Will ministers be all smiles when they meet today?
Image: Niall Carson/PA Archive/Press Association Images
THE CABINET MEETS this morning for the first time in 42 days following its summer break and ahead of what is sure to be a turbulent autumn and winter in the lead up to the Budget.
Top of the agenda are likely to be the future of Health Minister James Reilly or more specifically ministers views on the decision to announce €130 million cost-cutting measures in the health service last week which has drawn widespread criticism.
Amid efforts to table motions of no confidence in Reilly by the opposition and concerns about his failure to notify the two junior ministers in his department or anyone else in cabinet of the HSE announcement last week there is likely to be a frank exchange of views among ministers this morning.
Over the weekend comments from Labour chairman Colm Keaveney went as far as to suggest that the junior coalition partner was preparing for a snap election.
Although his views are apparently not shared by Labour ministers according to Fine Gael minister Leo Varadkar who accused Labour figures of "throwing shapes".
Also likely to cause some friction among the two parties in government is the long awaited review of 800 allowances that staff in the public service are entitled.
Public Expenditure and Reform Minister Brendan Howlin is likely to present to cabinet a recommendation that allowances continue for existing staff but be cut for new personnel.
Cuts to allowances were expected to realise savings of some €75 million this year but this would now appear to be in doubt.
Other allowances up for discussion will be those paid to teachers for supervising yard duty and based on their qualifications. These allowances were suspended earlier this year and a final decision on whether they will be reinstated or scrapped altogether is expected to be made.
Proposals for the forthcoming property tax are also likely to be discussed as the government seeks to put some shape on the new tax and how it will be implemented ahead of announcement in the forthcoming budget.
Other budgetary matters, the promised referendum on the rights of children in the constitution and the increasingly thorny issue of abortion ahead of the publication of the review by an expert group on the matter could also be discussed today.