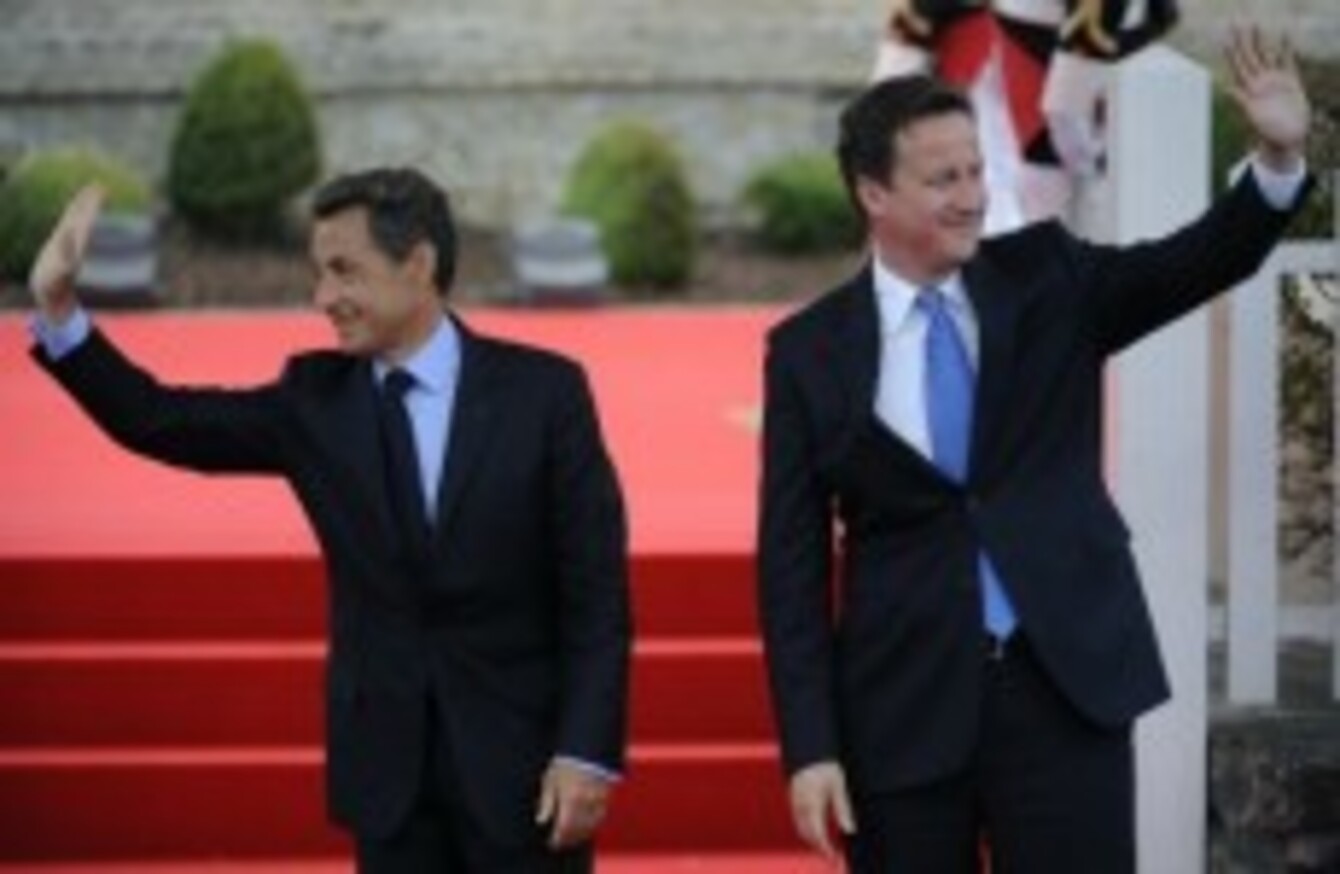 Image: Eric Feferberg/AP/Press Association Images
Image: Eric Feferberg/AP/Press Association Images
THE LEADERS OF Britain and France are to visit Libya today, becoming the first heads of state to congratulate the country's new rulers on gaining power.
However allegations of serious human rights abuses against Gaddafi loyalists are already raising questions about the new administration.
French President Nicolas Sarkozy and British Prime Minister David Cameron are due to visit both the capital, Tripoli, and the current headquarters of the country's National Transitional Council, Benghazi, during their visit. The Turkish Prime Minister Recep Tayyip Erdogan is also due to visit Libya on Friday, Reuters reports.
Western powers are reportedly keen to welcome the new leaders of the oil-rich country – particularly as Libya's oil exports have been frozen since the beginning of the conflict six months ago.
Despite the diplomatic courtesies, it is clear that the new administration still faces very real challenges; fighting is continuing in some pockets of the country, where loyalists to the last regime have refused to surrender. The failure to locate or capture Muammar Gaddafi is also highlighting the struggle that still remains for the country's new rulers.
CNN reports that residents in one of the last bastions of support for Gaddafi, Bani Walid, are fleeing their homes after warnings that NTC forces planned to launch an offensive there.
The unity of the NTC also appears to be somewhat rocky – made up as it is of soldiers and militiamen from disparate groups from across the country.
Meanwhile, the EU has demanded that vigilante attacks on sub-Saharan Africans and black Libyans end immediately. Many black Africans have been detained, beaten and possibly killed on suspicion of having been recruited by Gaddafi to fight against the rebels during the war.