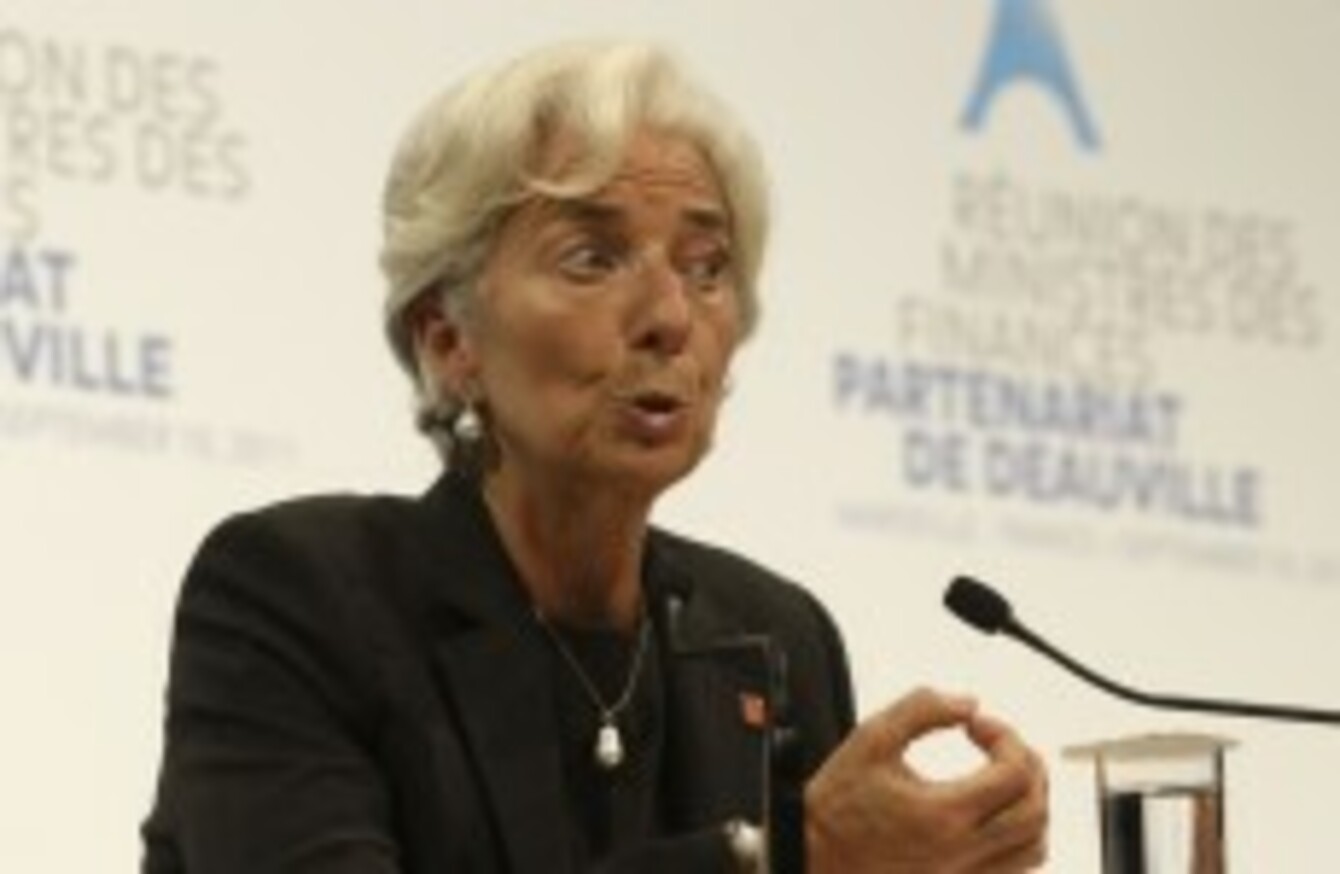 Image: Lionel Cironneau/AP
Image: Lionel Cironneau/AP
CHRISTINE LAGARDE has said that the IMF is now recognising the National Transitional Council as the true government of Libya, and pledged to assist rebels in rebuilding the country's economy.
Speaking in Marseille, at a meeting of the G8 finance ministers, Lagarde said she was following the advice of the IMF's member countries by dealing with the NTC as "the government of Libya".
"In this context, the Fund stands ready to help the authorities through technical assistance, policy advice, and financial support if requested, as they begin to rebuild Libya's economy," she said.
Lagarde commented that the NTC's immedate priority for the Libyan economy should be to address the country's humanitarian needs, before it moves to recommence oil production and stabilise the currency, the Libyan Dinar.
"Fund staff are ready to travel to Libya for an initial fact-finding mission as soon as conditions allow," she said, "and to support the new authorities in any way they deem appropriate to help the country's economy recover quickly".
The G8 meeting also saw the IMF promise $35bn in aid to Tunisia, Egypt, Morocco and Jordan over the next four years to revive their economies in the aftermath of the Arab Spring.
Lagarde's comments came as the NTC chairman Mustafa Abdul-Jalil was set to arrive in Tripoli, establishing a formal administration in the city, and as battles continued around the pro-Gaddafi town of Bani Walid.
Revolutionary forces and regime loyalists had been engaged in on-off surrender talks in the town, some 90 miles southeast of Tripoli, for more than a week. Fighting erupted yesterday and has escalated today.
This afternoon, anti-Gaddafi fighters in a desert valley two miles outside the town came under heavy attack from loyalists. Loud explosions were heard as mortar rounds struck the area, releasing clouds of dust and smoke.
Snipers also targeted rebel fighters, as ambulances sped up and down the main road into town.
Additional reporting by AP