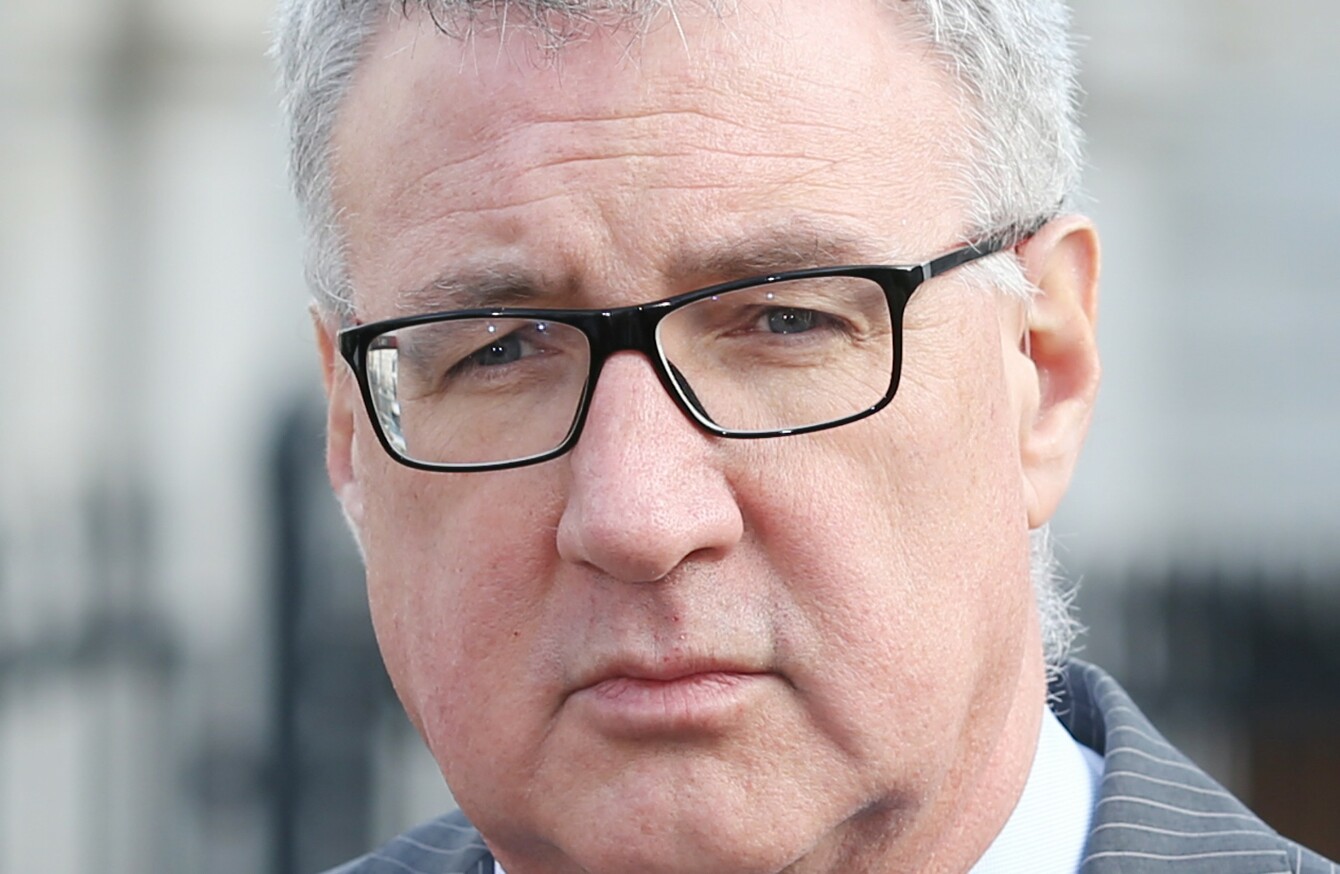 Professor John Crown
Image: RollingNews.ie
Professor John Crown
Image: RollingNews.ie
Updated 8.47pm
TIME IS RUNNING out for some patients due to a delay in a cancer drug being accessible here, a leading oncologist has said.
Professor John Crown told Morning Ireland the drug, pembrolizumab or 'pembro', is "revolutionary" and "quite superior to anything we had before".
Crown said he doesn't understand the delay in the drug being available in Ireland as it has passed safety and medical tests, and been approved by the National Centre for Pharmacoeconomics.
The story was first reported in the Irish Times, which noted that an access programme for a similar drug, nivolizumab, is due to end within days.
Crown said both drugs have led to "dramatic shrinkages" in patients and a "high survival rate".
The former senator said he believes the delay in pembro being accessed here is partly due to the length of time it took to form a government, describing it as a "delay on behalf of penpushers" and "some kind of bureaucratic inertia".
'Running out of time'
Crown said people could die because of the situation, stating: "Some of these patients are running out of time."
In a statement, the HSE told the same programme pembro is "going through an assessment process".
The drug costs $150,000 (about €134,000) per patient per year in the US. It is available in other European countries such as Greece.
Crown said the drug could particularly help patients with malignant melanoma – the most dangerous kind of skin cancer. About 140 people in Ireland died from the condition every year.
He said Health Minister Simon Harris could fasttrack the drug being made accessible, something previous minister James Reilly did with a similar but less effective drug when he was in office.
'Carefully considered'
In a statement, the HSE said the clinical benefits of pembrolizumab and nivolizumab are being "carefully considered" in order to determine value for money and patient benefits.
Affordability of drugs generally, and of new medicines, is an issue globally and there are a range of other new medicines also becoming available to the market in 2016. The HSE must operate within its allocated budget for 2016 and within this prioritise the allocation of resources across the entire health system.
It said pembrolizumab has an estimated net five-year cost implication to the state of €64 million at the price being sought by the pharmaceutical company.
The HSE engages robustly with manufacturers to achieve the best price and the best value for Irish patients and the taxpayer. It is widely recognised that Ireland is already paying higher prices for medicines than many of our European neighbour states. The single biggest barrier to new drugs approvals in Ireland is the high prices that manufacturers are seeking to charge.
"Lower prices would enable the HSE to afford more innovative drugs for more patients as they become available and the HSE will continue to engage with manufacturers in the best interests of patients and the taxpayer."
- With reporting by Michelle Hennessy.