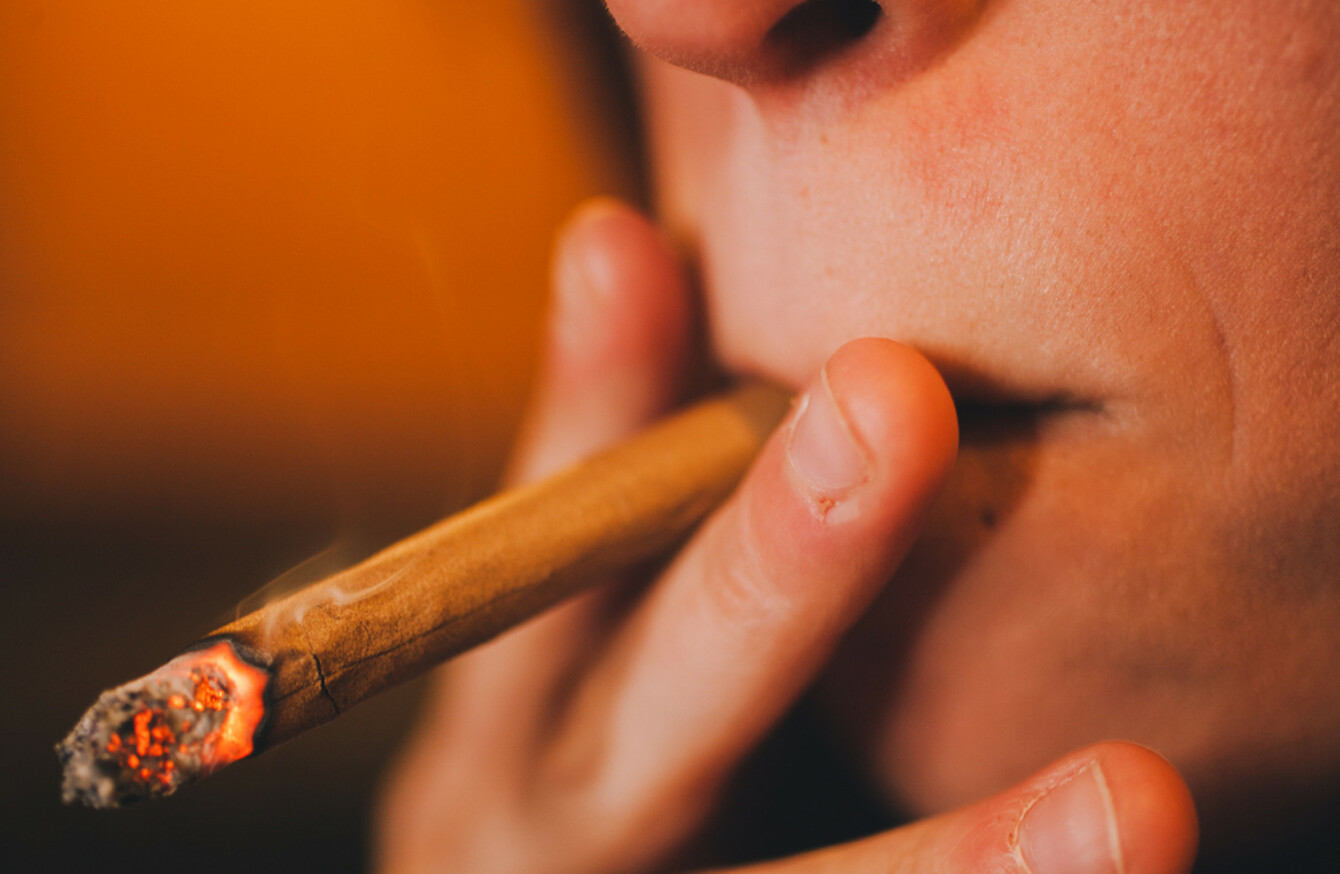 File photo
Image: Shutterstock/Canna Obscura
File photo
Image: Shutterstock/Canna Obscura
LEVELS OF ILLEGAL drug use have risen by 1.9% between 2010/11 and 2014/15.
The findings are included in Drug Use in Ireland and Northern Ireland, a study published today, and arise from data collected in the fourth Drug Prevalence Survey.
The results indicate that cannabis continues to be the most commonly used illegal drug and that the use of new psychoactive substances has dropped significantly.
Catherine Byrne, Minister for Health Promotion and the National Drugs Strategy, welcomed the publication of the findings.
She said some of the issues raised in the report are addressed by plans laid out in Reducing Harm, Supporting Recovery – the government's strategy on tackling substance abuse from 2017-2025. 
"The strategy commits to developing targeted, appropriate and effective services for young people at risk of substance misuse, focused on socially and economically disadvantaged communities," Byrne said. 
She noted that the strategy's initial focus will be to prevent the use of benzodiazepines among young people.
I am aware that services on the ground are concerned about the rapid increase in numbers of young people taking benzodiazepines in combination with other substances.
In November 2015, a report compiled by the Oireachtas Justice Committee recommended that the possession of drugs for personal use be decriminalised. 
The key findings of the cannabis results are as follows: 
26.4% of Irish adults aged 15+ report using an illegal drug in their lifetime with 7.5% using an illegal drug in the past 12 months
Cannabis is the most commonly used illegal drug with lifetime usage of 24%, last year usage of cannabis 6.5%, and 3.7% using this within the past month – these prevalence figures are considerably higher than any other form of drug
Among people who used cannabis in the last year, 24.3% are classified as cannabis dependent; cannabis dependence is higher in males who used in the last year than females (26.8% vs 16.7%)
Among people who used cannabis in the last year, 32.1% meet the criteria for cannabis abuse; rates of cannabis abuse are higher among males (33.9%) than females (26.4%)
Most respondents (74.5%) agree that people should be permitted to take cannabis for medical reasons; males are more likely to agree with this statement than females (77% vs 72.1%); older adults are more likely to agree than young adults (78.4% vs 73.9%) and over 65s (64.2%); this is a sizeable increase when compared to the 2010/11 survey (65.8%)
The majority disagree with recreational use of cannabis (66.4%, down from 69.2% in 2010/11)
74.3% (73.1% in 2010/11) disapprove of people smoking cannabis occasionally
The key findings of the prescription drugs report are as follows:
Prevalence is highest in Ireland among females and the elderly with 8% of women and 8% of those aged 35-64 reporting use of sedatives or tranquillisers; antidepressants prevalence is also highest for both groups at 7%
Most people obtain these medications from their GP; there are indications that some people could be taking them in a way that is counter to recommended practice guidelines and thereby putting their health and wellbeing at risk
Almost a fifth (19.9%) of Irish adults have used other opiates in the past month, with 43.4% doing so in the past 12 months and 61.5% having done so at some stage during their life
Use of other opiate is significantly higher among females across all the time frames; this could be attributed to the fact that over-the-counter pain medication is included in the category; the majority of respondents report getting other opiates without a prescription in a chemist