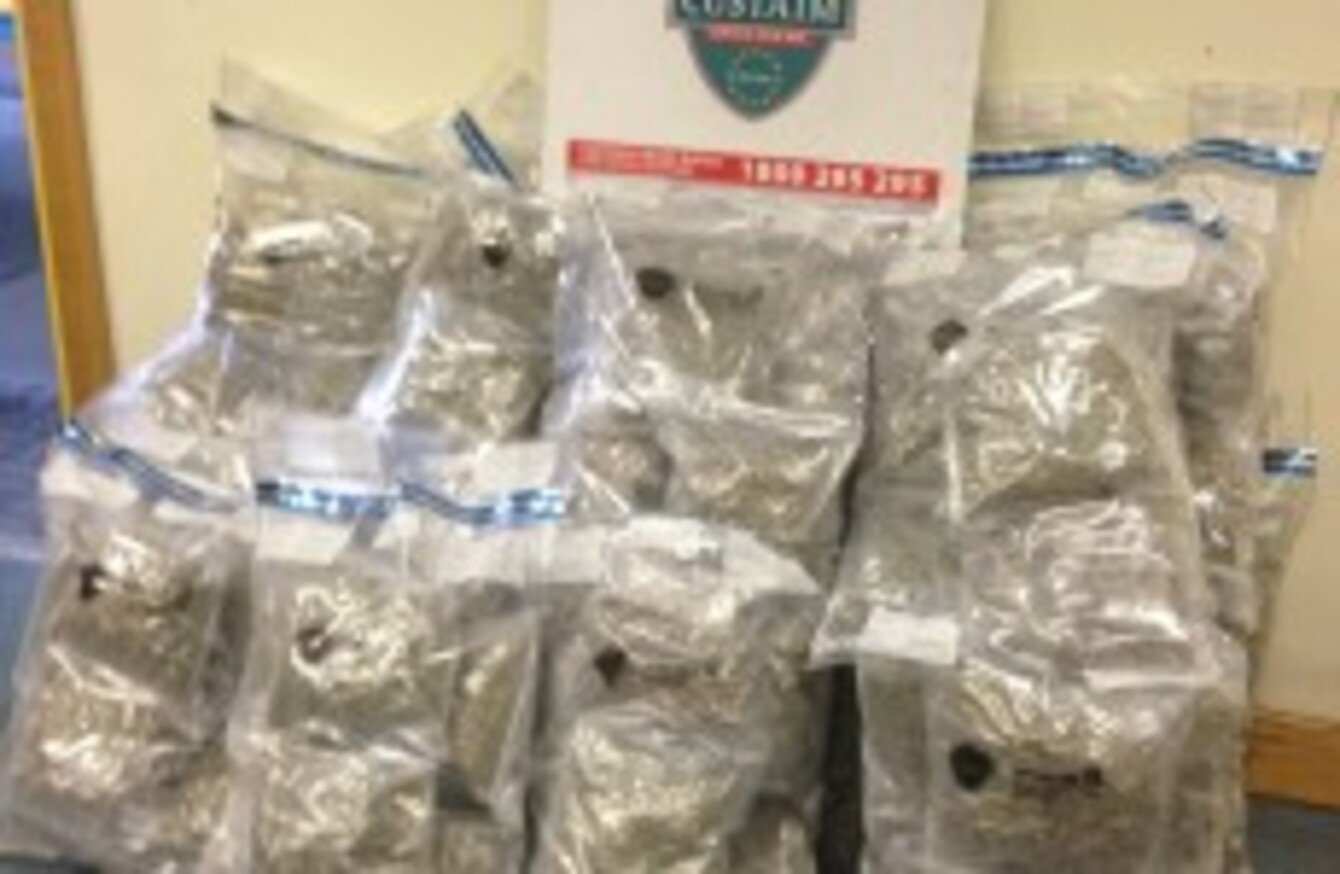 The cannabis haul from Rosslare today
Image: Revenue
The cannabis haul from Rosslare today
Image: Revenue
HERBAL CANNABIS WITH an estimated street value in the region of €1.2million has been seized at Rosslare Europort in Wexford today.
60kgs of the drug were uncovered by Revenue officers on a Northern Irish-registered trailer arriving on a ferry from Cherbourg.
The cannabis was found concealed in a consignment of tiles.The trailer was searched following an indication from one of the service's sniffer dogs, Alfie.
It's the latest success for the canine members of the Rosslare Revenue team, after 'Ralph' helped identify a vehicle containing €1.5 million worth of heroin yesterday.
Ralph gave a positive reaction to a Mercedes jeep that had disembarked from a ferry. It was then scanned by officers and the drugs found concealed inside.
Alfie (Image: Revenue Service)