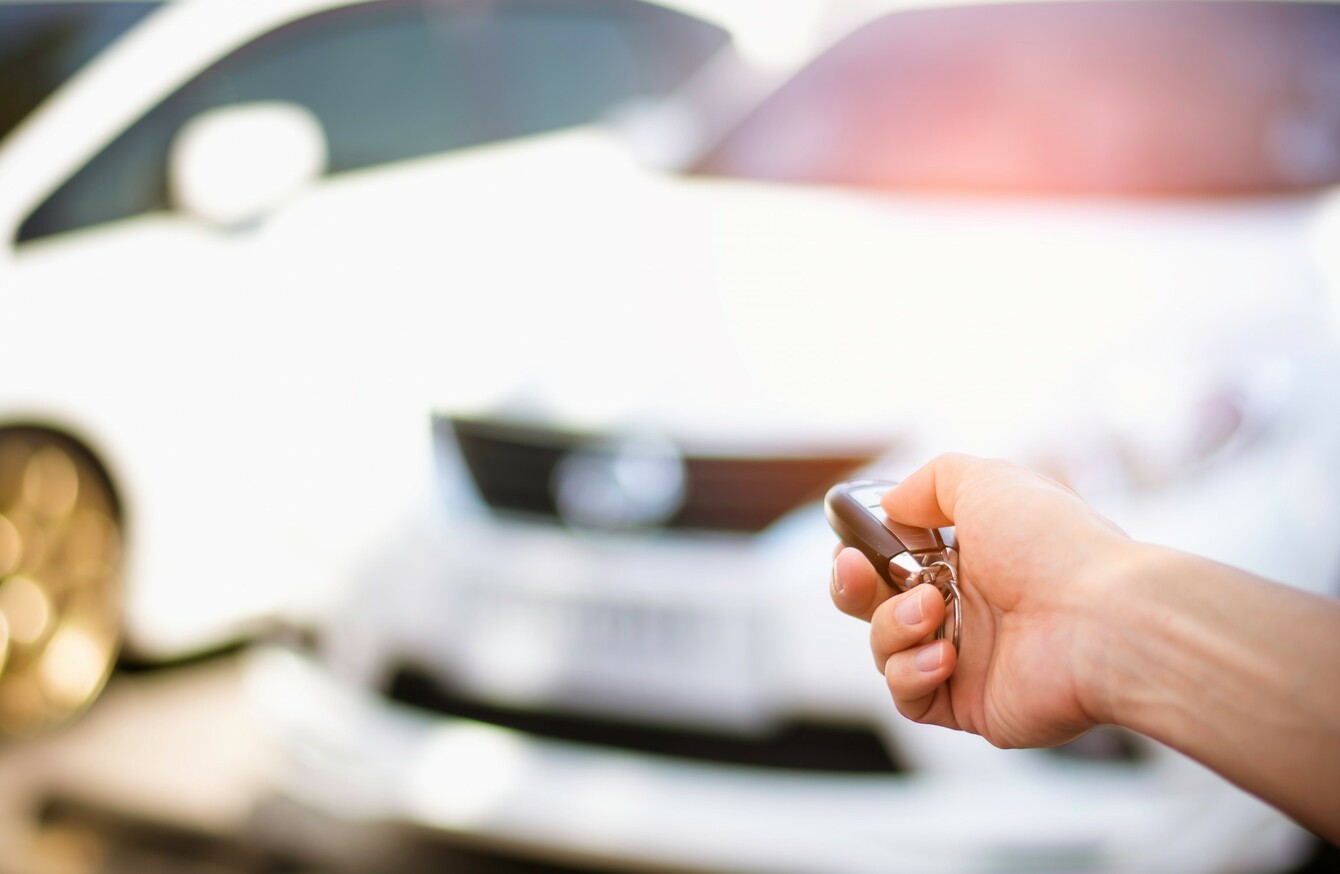 Image: Shutterstock/CC7
Image: Shutterstock/CC7
BUYING A NEW car is a process that involves a steady stream of decisions, starting months before you finally sign on the dotted line. Most of those decisions are pretty exciting, like picking the make and model, settling on an engine size, or figuring out what kind of in-car tech you want.
But as with any significant purchase, there are some slightly less glamorous choices to be considered along the way too – like how much you're going to pay for your new wheels, and where that money is coming from.
Research from the CCPC shows that the average car buyer will spend close to 17 hours shopping around for the perfect car over a period of weeks or months. In contrast, buyers typically dedicate only 3.8 hours to researching their car finance options during the same time period. 
Just like the car itself, the payment plan you choose needs to be one you'll be happy with in one, two or even five years. So what car finance options are out there, how can you compare deals, and how do you go about figuring out what kind of car you can realistically afford? Here's a guide to get you started…
1. First, get familiar with the most common finance options
Even if you've been a car owner for decades, part of the shopping around process should always involve re-familiarising yourself with the basics and figuring out your current options in the market. Here's a brief run-through of the most common ways of financing a new or used car right now.
Savings or personal loan: This one doesn't take much explaining. You'll pay the seller one lump sum from your own pocket and you'll own the car outright. If you've taken out a bank or credit union loan to do this, you'll have repayments each month, with interest added.
Standard hire purchase: A hire purchase agreement splits the cost of the car into a deposit and a number of repayments over a set number of years, again with interest added. After the final repayment, the car is yours outright.
Personal contract plan (PCP): A PCP is a specific type of hire purchase, and a common finance option offered by car dealers. After the initial deposit, the monthly repayments on a PCP are usually relatively low, because a significant amount of the cost is held back until the end of the PCP period. At this point, you can pay a lump sum to own the car outright, start a replacement PCP for a newer car, or hand the car back to the dealer.  
2. Set your budget first, then pick your car
Not the other way around. It's important, even psychologically, to browse within the remits of what you can afford. "Before you start shopping, step back and take the emotions out of the decision for a minute," says Morgan O'Connell, financial coach and founder of Arrow Coaching.
"Sit down and look at your monthly incomings and outgoings, and figure out what is affordable for you now and in the future." As a general rule of thumb, your car repayments should amount to no more than 15 per cent of net monthly income (that's €525 on a €3,500 monthly salary for example). If you plan to have significant expenses like a house or new baby coming in the next few years, then you might want to scale that figure down further.
Get the numbers boxed off, and the fun part can start, says O'Connell:
Once you've figured out your price range, you're in a much better place to start browsing, and to start making decisions about the age or model of car you want.
3. Comparing finance plans? Look at more than interest rates
Comparing two bank loans, or two PCP options, is relatively simple. You can line up the variables – interest rates, repayment period, mileage caps or service agreements in the case of PCPs -  and pick the plan that fits you best. But be aware when you're not comparing like with like, warns O'Connell:
You can't really line a credit union loan and a PCP up next to each other and compare them, for example, because the differences are too complex. It's not as simple as looking at the interest rates of each option and making a choice based on that.
Before you make any kind of decision on your finance, do as much research as you can. And for added buyer confidence, it's worth going direct to source, says O'Connell. "If you see a PCP or hire purchase plan you're interested in, call the dealer and ask them to talk you through the repayments, the terms and conditions, and so on."
4. Know what your priorities are from early on
Every finance option – whether you're paying cash upfront or signing up for a set number of repayments – has its pros and cons. Setting out your priorities and your dealbreakers will mean you can choose the option you're most comfortable with.
Is it important to you to own your car from day one, or are you happy to wait until the repayments are cleared? Do you like the idea of having a new set of wheels in the driveway every few years, or would you rather hold onto one car for as long as possible? Would you rather have evenly spread repayments, or pay a lump sum in a few years? O'Connell explains more:
Ask yourself what is important to you, and which terms and conditions are sustainable for you. If you have all of that knowledge before you visit the dealership, you'll know you're making the best decision for you.
Want to buy a new car with confidence? DoneDeal hosts the widest selection of cars for sale in Ireland, with 79,000 on sale today. The vast majority of those, over 60,000, are from over 1,000 trusted local car dealerships that offer certainty in your purchase through warranties and history checks.
To check out DoneDeal's range of cars with finance options from all of Ireland's trusted car dealerships, see here.