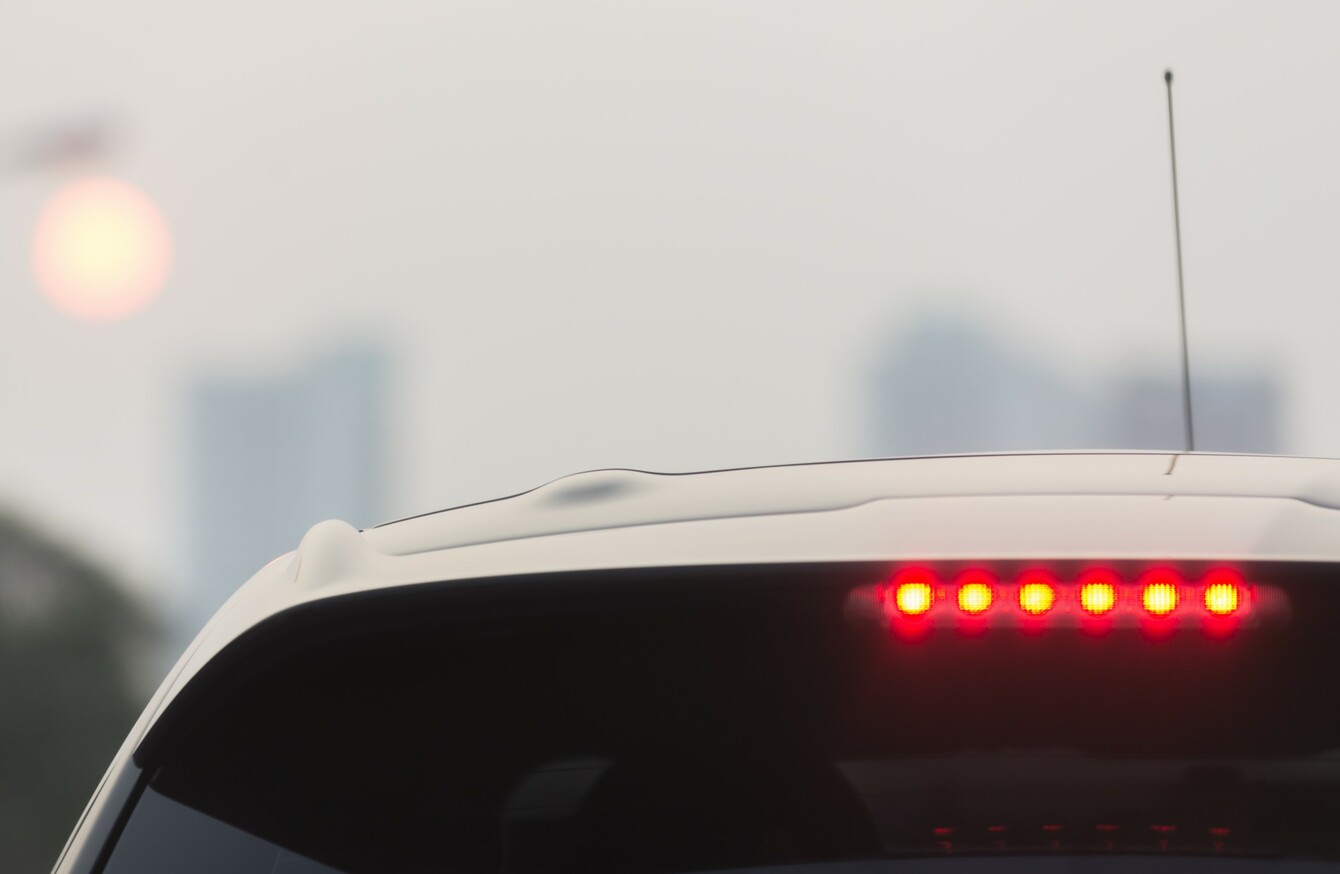 Image: Shutterstock/Bhakpong - File image
Image: Shutterstock/Bhakpong - File image
FIVE DUBLIN FRIENDS today dramatically withdrew personal injury claims relating to a rear-ending incident that a judge described as "a clear set-up".
At full value the group could have been awarded damages of €300,000 against the Motor Insurers' Bureau of Ireland (MIBI) together with legal costs of €100,000.
A sixth €60,000 damages claim had been withdrawn before today's hearing.
Barrister Paul Murray told 41-year-old Darren Mulhall that the MIBI had traced the history of the car used in the set-up crash and found it belonged to a close relative of one of his friends involved in the scam.
"This was no coincidence. You have been caught out Mr Mulhall. This was pure and simple a set-up," Murray told him under cross-examination in the witness box.
Murray, who appeared with Mark Healy of Harrison O'Dowd solicitors for the MIBI, told Mulhall that he and his friends had called a taxi and lured the driver into a set-up crash.
Counsel told Mulhall he and his friends were found "still moaning and groaning" in the taxi by the time three ambulances and the gardaí arrived.
He had been taken out of the taxi on a spinal board and rushed to hospital.
Crippled Toyota 
Mr Murray told Mulhall that neither he nor any of his friends could identify the Toyota car that had crashed into the back of the taxi even though, with one of its front wheels askew, it had "hobbled" only a short distance up the road from the scene.
Mulhall, of Rutland Cottages, Lower Rutland Street, Dublin, told Judge Jacqueline Linnane he knew nothing about two men from the crippled Toyota having come back to the taxi and allegedly asking everyone if they were all right.
He said the accident had happened in Tallaght after he and five of his friends had left his brother's pub, The Blind Ref, in Ballybough, Dublin, on March 13, 2013.
The car that had rear-ended them had never been traced, he said.
Murray said the taxi driver had returned to the scene the following day and had photographed the crippled Toyota which lay abandoned only yards from where it hit his taxi.
Murray told Mulhall that investigations had revealed the car was sold only days previously to a close relative of another man who was in the taxi with the group, and who had withdrawn his claim.
Mulhall told Murray his theory of a set-up sounded "very convincing" but he knew nothing about it.
Dismissed
Following an adjournment for lunch Murray told Judge Linnane that Mulhall's case need no longer trouble the court as he was consenting to it being dismissed with no further order.
"I can also tell you judge that the connected cases of Alan O'Brien, Shelmalier Road, East Wall; Anthony Dolan, Fairlawn Road, Finglas; Stephen O'Shaughnessy, Avonbeg Gardens, Tallaght, and Mark Carroll Hart, Portland Row, North Strand, have been withdrawn over lunch," Mr Murray said.
Judge Linnane, striking out all of their cases, said: "It is quite clear these were a set-up."
All of the claimants had complained of whiplash and back injuries.
Comments have been disabled for this article.