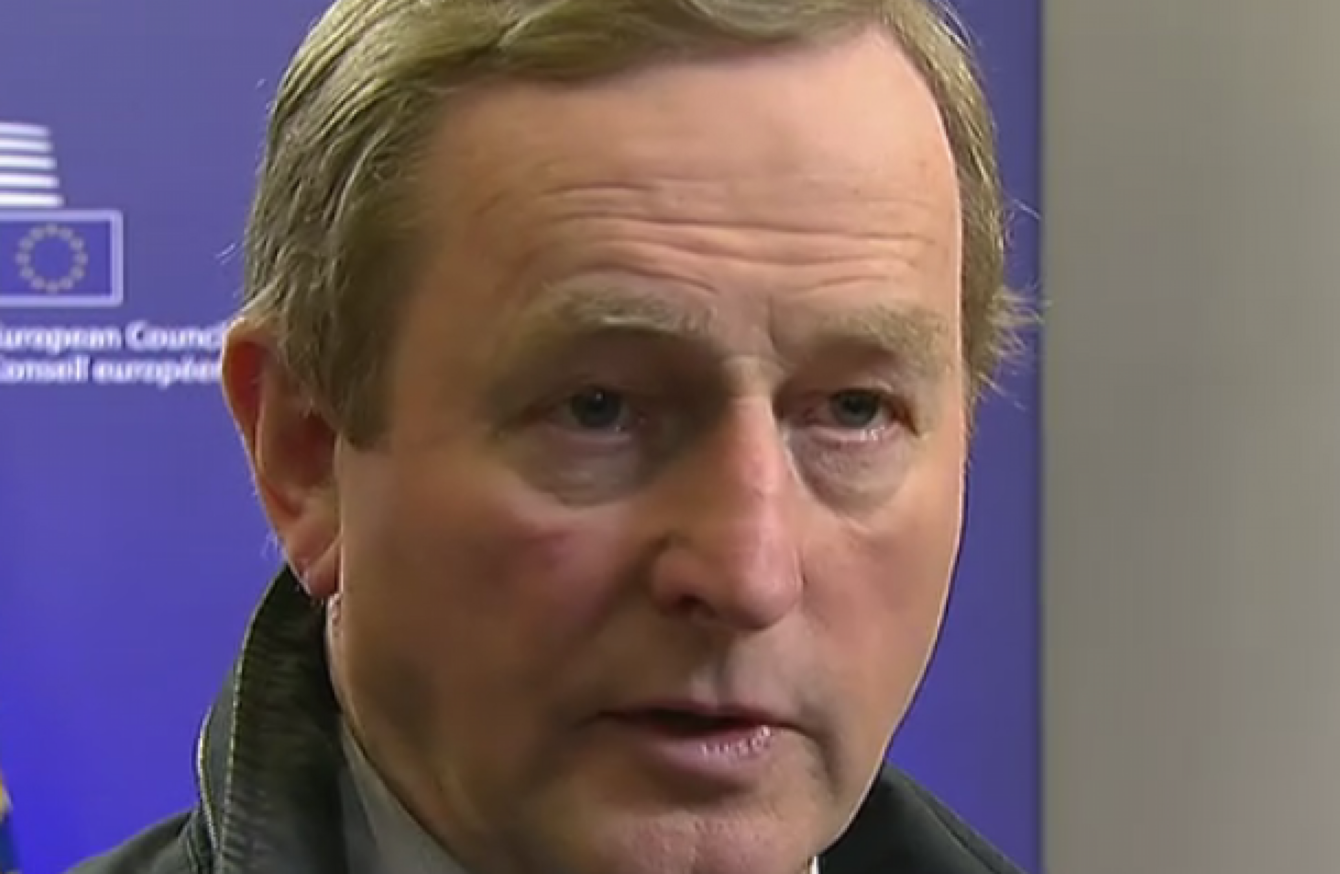 Enda Kenny in Brussels earlier today
Image: © European Union
Enda Kenny in Brussels earlier today
Image: © European Union
ENDA KENNY HAS acknowledged that it's unlikely anyone will be elected Taoiseach when the new Dáil sits for the first time this week.
The Taoiseach faces having to tender his resignation to the President on Thursday after the formal Dáil vote. He will remain on as head of a caretaker government until a new Taoiseach is voted in.
"The indications are that nobody will be elected Taoiseach on Thursday," Kenny told reporters in Brussels as he arrived for a European Council meeting on the refugee crisis.
The Fine Gael leader said discussions are ongoing with independents and smaller parties about the possibility of forming a government, but said he can't put a date on when this might happen.
Clearly we have to have a government and we have to have a government for the people and for the country and for my part, as Taoiseach, I will work in that area.
He said that he remains Taoiseach and that the work of government continues.
It's expected that Kenny will have the support of his 49 fellow Fine Gael TDs and the seven Labour deputies, while Fianna Fáil leader Micheál Martin will have the support of his 43 TDs when the Dáil votes on Thursday.
Both Fine Gael and Fianna Fáil are currently courting the support of independents and smaller parties in a bid to win more votes than the other for their respective candidates.
Sinn Féin is also likely to propose leader Gerry Adams for Taoiseach, while the Anti-Austerity Alliance-People Before Profit grouping has said it may put forward a 'radical left' nominee.
But no one candidate is likely to command the support of the majority of the Dáil, which is required.
This will require Kenny to formally resign as Taoiseach, but he remains in the office until he or his replacement does have the support of the majority of the Dáil and is able to form a government.
The last time the Dáil failed to nominate a Taoiseach was in December 1992 when Fianna Fáil's Albert Reynolds (the outgoing Taoiseach), Fine Gael's John Bruton and Labour's Dick Spring were all proposed but failed to get sufficient support.
The Dáil continued to sit and carry out its business until Reynolds commanded sufficient support of the house to be re-elected Taoiseach on 12 January.