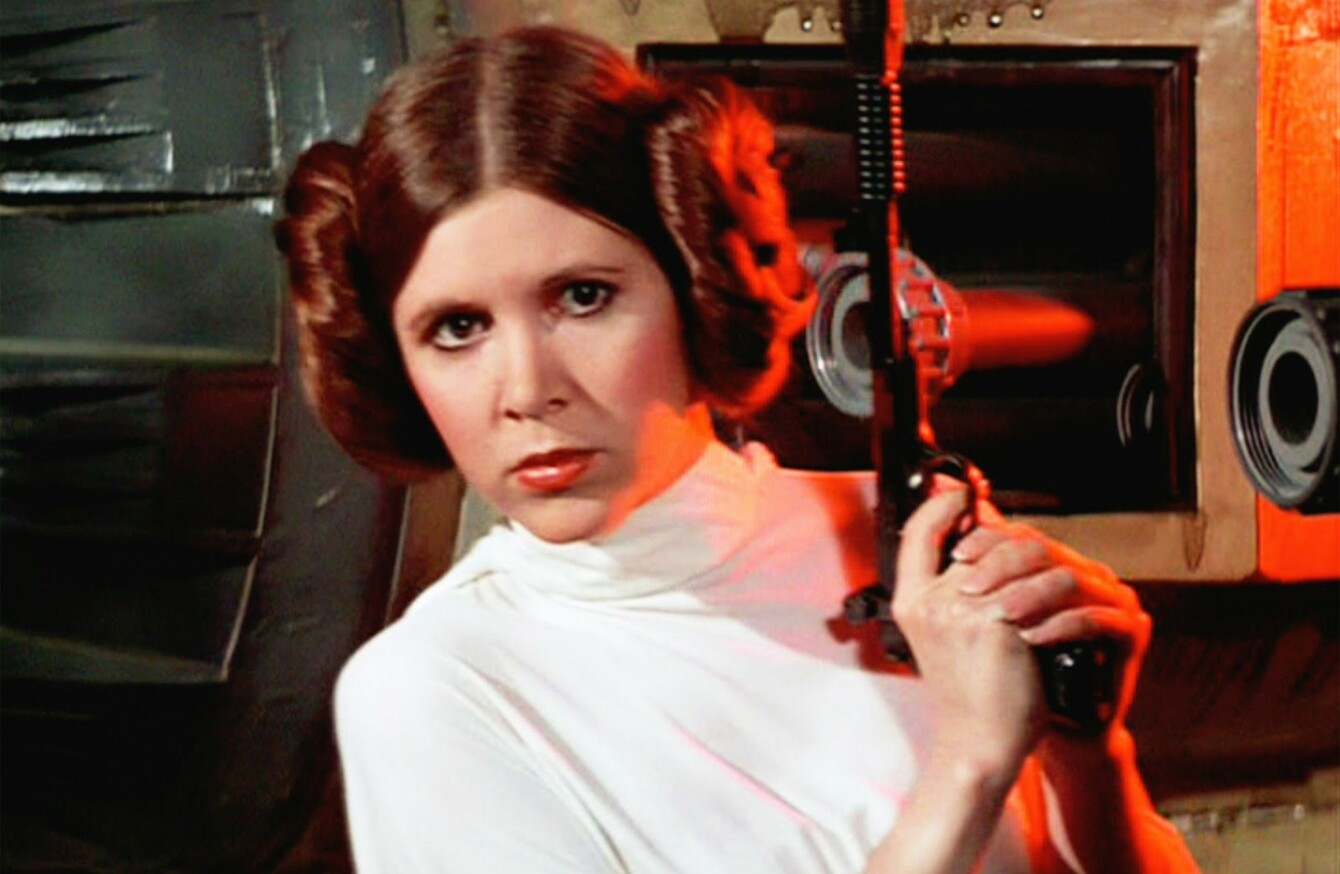 ACTRESS CARRIE FISHER has been taken to hospital after a heart attack.
The actress (60), who became famous as Princess Leia in Star Wars, is believed to have suffered the attack on a flight from London to Los Angeles. The LA Times reports she is in a "critical condition".
She has been taken to a nearby hospital, with reports from those on board saying that staff and medical professionals attempted CPR on the plane before she was removed. Fisher collapsed 15 minutes before the plane landed at LAX, TMZ said, citing unnamed sources, and was rushed to a nearby hospital.
TMZ is reporting that, when the plane landed, paramedics worked on Fisher for 15 minutes with CPR before they were able to get a pulse.
The Los Angeles Fire Department (LAFD) did not refer to the actress by name but confirmed it had responded to an alert just after midday over "a patient on an inbound flight in cardiac arrest".
"LAFD firefighter paramedics were standing by and provided immediate advanced life support and aggressively treated and transported the patient to a local hospital," spokesman Erik Scott told AFP.
Born in 1956, Fisher is the daughter of singer Eddie Fisher and actress Debbie Reynolds.
She attended London's Central School of Speech and Drama from 1973 until 1975. In 1977 she was cast as Princess Leia Organa in George Lucas' Star Wars. The unexpected success led to her leaving Sarah Lawrence College and pursuing acting full time.
She would go on to appear in The Blues Brothers, Hannah and Her Sisters and When Harry Met Sally.
The 2010s saw her take fewer roles, before last year's Star Wars Episode 7: The Force Awakens. She has filmed Star Wars: Episode VIII, due for release next year. She recently published an autobiography entitled The Princess Diarist.
Fisher is also known for her searingly honest semi-autobiographical novels, including her best-selling debut Postcards from the Edge which she turned into a film of the same name in 1990.
She has given various interviews over the years about her diagnosis of bipolar disorder and addiction to prescription drugs and cocaine, which she admitted using on the set of The Empire Strikes Back.