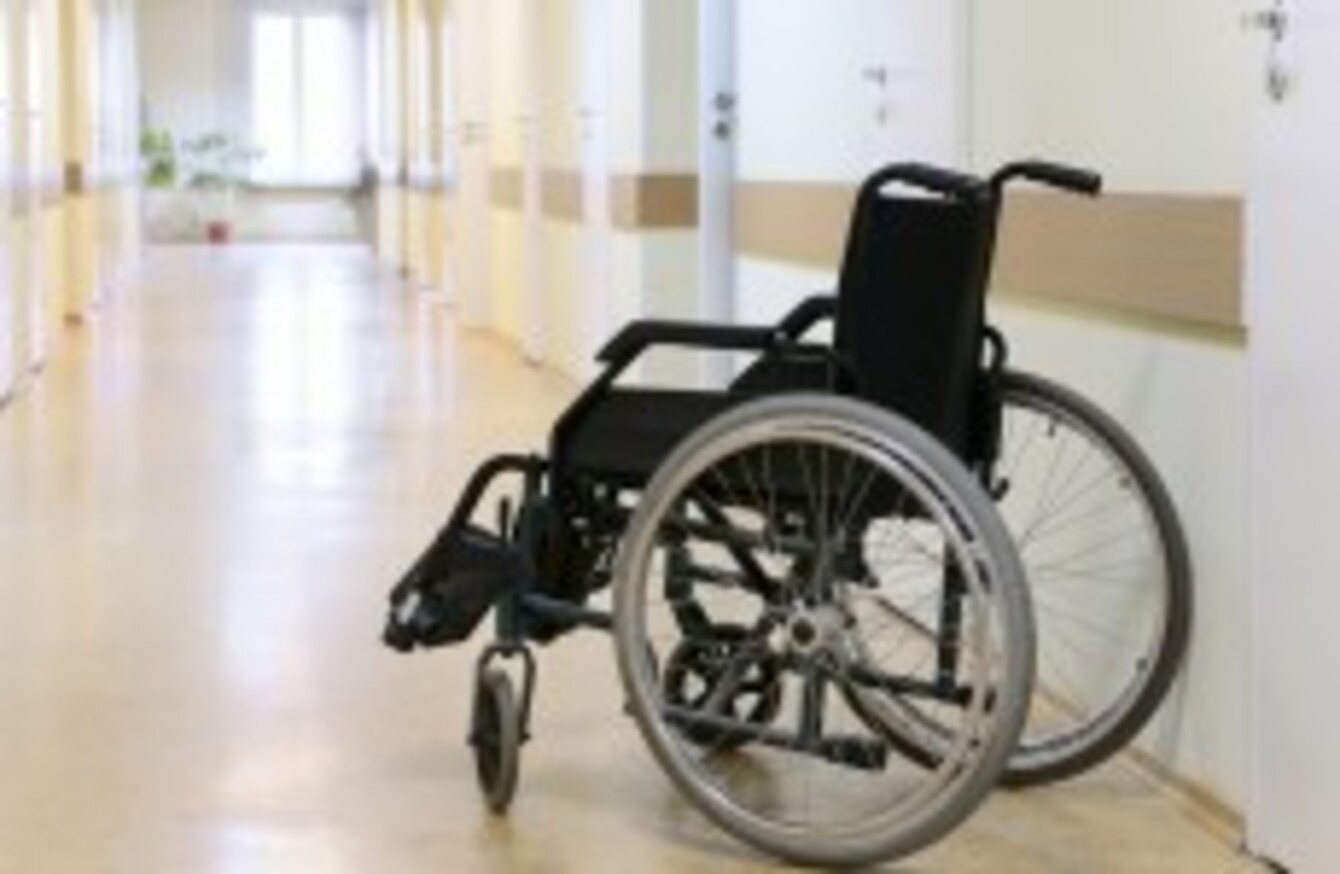 Image: Shutterstock
Image: Shutterstock
IN THE EXTENSIVE report by HSE director John Cregan into the goings-on at the CRC, he repeatedly stresses how so many people depend upon the services at the clinic.
While the financial practices at the Central Remedial Clinic were – to put it mildly – badly handled, thousands of people rely upon the Clontarf clinic to provide help and support in their daily lives.
In the report, Cregan included the story of one woman as an example of the kind of help that people received.
The 27-year-old woman is identified as Mary, but the report notes that her name was changed to protect her privacy.
Mary was first referred to the CRC when she was 8 months old after it was found that she had signs of cerebral palsy. She had been born prematurely at the Rotunda Hospital and Dublin and had needed ventilation after birth, and had been monitored by doctors for some time afterwards.
From the age of nine months, she began a physiotherapy programme at the CRC.
Soon afterwards, Mary's family met with a paediatrician at the CRC who said that while she had made some developments, she had significant development delay.
When she was around 15 months old, the consultant diagnosed cerebral palsy spastic quadriplegia – a type of cerebral palsy which affects the entire body. A social work team began to work with her family to support them.
As a toddler, Mary began to attend the speech and language therapy department at the CRC, as well as physio, occupational therapy and speech and language therapy on a regular basis. The team also visited her family at home when necessary.
The report notes that because the family had no transport, the CRC brought Mary and her family to the clinic for all appointments.
At the age of 3, Mary started in the CRC's pre-school and settled in well. She got intensive therapy during the day, while her mother, who was living in very difficult social circumstances, got extensive support from the social work department.
At the age of 4, Mary began attending the CRC's primary school. She was provided with supports throughout her primary school years, included a wheelchair and a speech augmentation system because she had significantly reduced speech intelligibility.
When she was 8, she had the first of a number of orthopaedic interventions to prevent hip dislocation, which is a major risk for children with severe cerebral palsy. The surgery required intensive physiotherapy and hydrotherapy.
In her early teens, Mary's family situation deteriorated and the social work department organised for the CRC home support worker to visit her home to provide a break for her mother and some social support for Mary. The department also provided intensive counselling for Mary's mother and regular respite breaks for Mary.
#Open journalism No news is bad news Support The Journal

Your contributions will help us continue to deliver the stories that are important to you

Support us now
When she was 15, Mary began to express her increasing unhappiness with her situation and her feelings of social isolation. She was seen regularly by a psychologist at the CRC to help her to cope with this.
She was also taught to use a computer in a school setting  to help increase her level of independence.
As she came close to finishing up school, a plan was put in place for her life after secondary school to make sure that she would be as independent as possible.
Mary joined the CRC's two-year transition programme when she left school, which helps with the individual needs of school leavers who have a significant disability. After finishing, she began a rehabilitative training programme to further develop her independence and other skills.
Now, at the age of 27, Mary attends CRC's day programmes. She chooses which activities she wants to be involved in and, the report notes, is actively involved in developing her own plan about the things that are important to her.
The case study is interesting because it highlights the day-to-day work of the CRC in a way which has not been at the centre of all of the attention the clinic has received over the last six months.