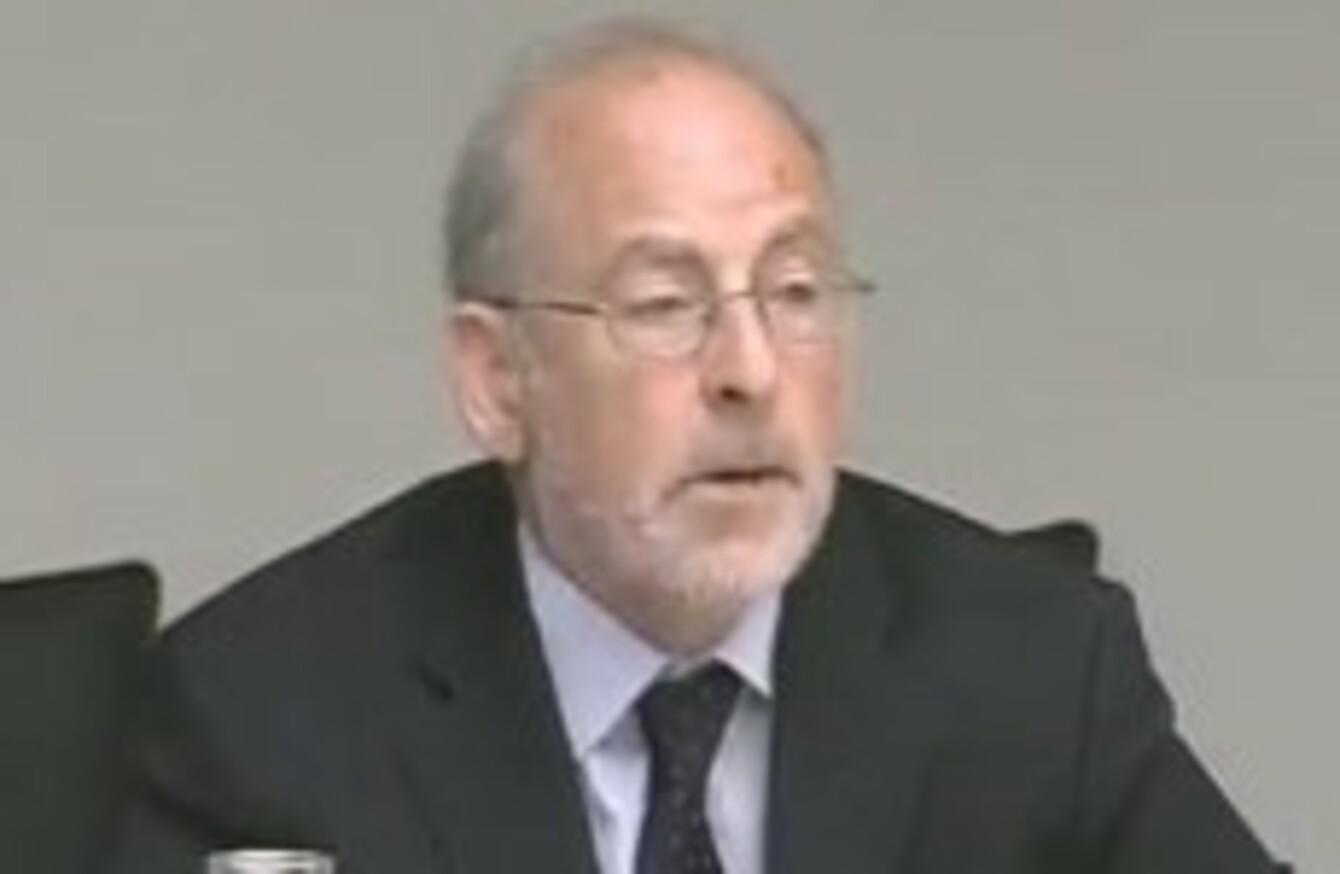 Central Bank Governor Patrick Honohan speaking this morning at the Oireachtas Finance Committee.
Central Bank Governor Patrick Honohan speaking this morning at the Oireachtas Finance Committee.
Updated 11.49am
THE GOVERNOR OF the Central Bank has announced that his staff are carrying out a review of how financial institutions are observing the current code of conduct in dealing with mortgage arrears.
Patrick Honohan has told the Oireachtas Finance Committee this morning that while a blanket forgiveness scheme for mortgage debt relief is not likely (as Finance Minister Michael Noonan also told the committee yesterday), the banks ARE expected to look after those people in large arrears. He said that "it is clear that many lenders have been slow to recognise" an inability in the case of some mortgage-holders to service their debt. He said:
We think that they (the banks) are behind the curve.
He added that it was a "difficult job" to identify these "distressed" borrowers when some are not coming forward to try and renegotiate their loan terms, but that the banks needed to do more and had failed to put sufficient resources into this area up to this point.
Honohan said that while "the vast majority" of people were continuing to serve their mortgages, there has been an "exceptional increase" in the number of households falling into arrears. However, despite recognition of this number of cases, Honohan said that the mortgage debt issue had to be dealt with on a "case-by-case" basis and that a blanket solution is not in the works.
Some suggestions Honohan made for relieving distressed debtors included the mortgage holder staying in the house on a rental basis, a shared-equity temporary solution, restructuring of payments and a moratorium on payments. However, borrowers would not be allowed to "walk away" from their debt, especially in the case of buy-to-let investments.
Answering Fianna Fail's Michael McGrath, the Central Bank chief acknowledged that some banks had negotiated with borrowers to try and relieve debt that cannot be fully paid back. However, he said that it was not something that the Central Bank had ruled those banks undertake.
Honohan said that the Central Bank was "vigorously policing" the code for dealing with "distressed" mortgage-holders and were undertaking a review of whether banks were sticking to these guidelines. "Banks need to work harder" to reach out to troubled customers on a case-by-case basis, he said, and the Central Bank has ensured that the banks can absorb some losses in the worst cases.
Mathew Elderfield, deputy governor with the Central Bank, said that the review would focus on whether the banks were staying their hand on court action until they had explored all other options with the debtor, and whether the process was efficient.