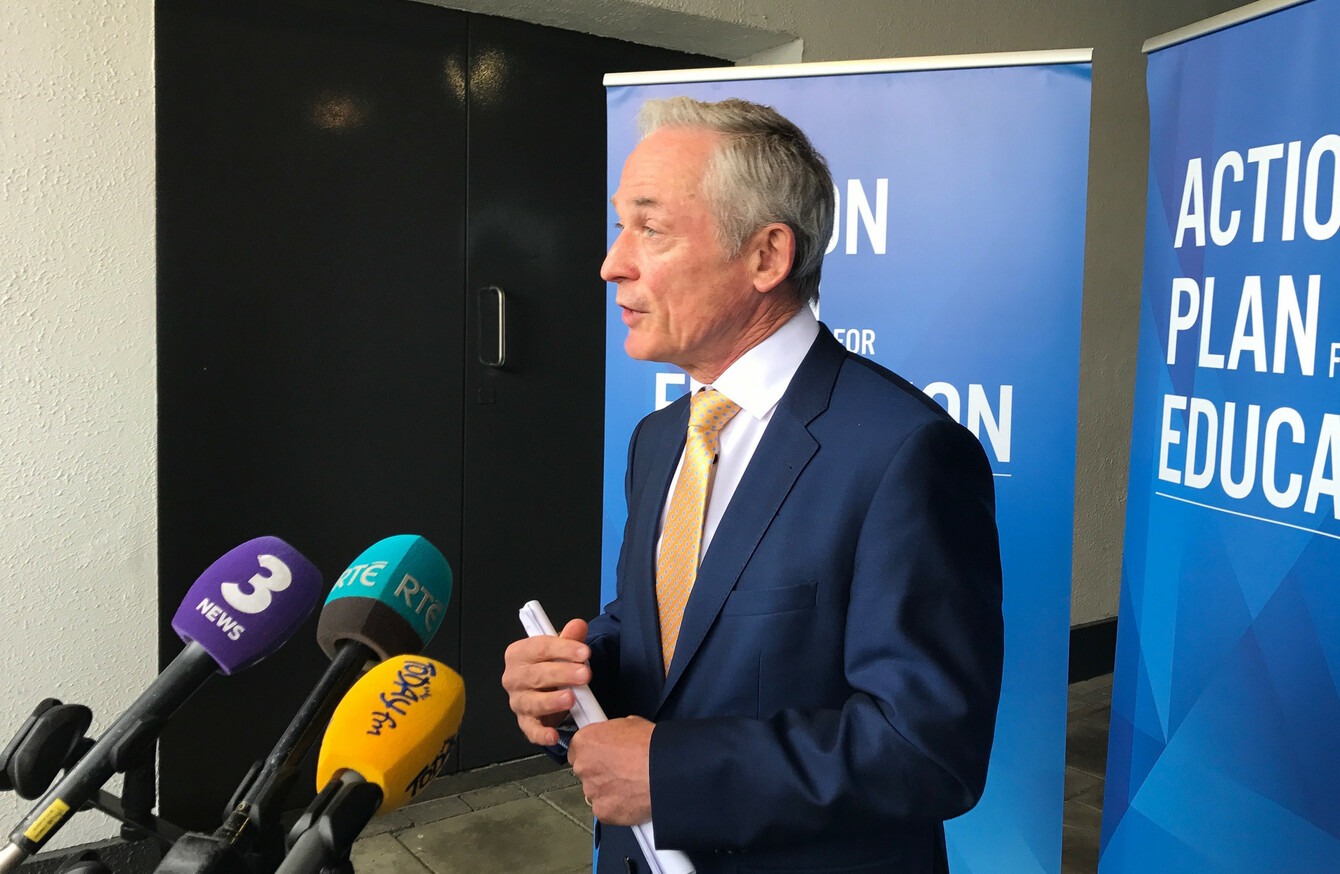 The government says it wants to improve students' mental and personal wellbeing
Image: Sinead Baker/TheJournal.ie
The government says it wants to improve students' mental and personal wellbeing
Image: Sinead Baker/TheJournal.ie
FIRST-YEAR STUDENTS returning to school this month will see a new wellbeing programme included in the curriculum as part of efforts to enhance students' mental and physical health within the Junior Cycle.
The programme will "enable students to build life skills and develop a strong sense of connectedness to their school and to their community", the Minister for Education, Richard Bruton, said today.
Bruton was speaking at the launch the of the new Junior Cycle specifications for Irish, modern European languages and Visual Art, stating that a focus of the new programme is on "the student's quality of life, wellbeing and mental health".
Languages
The new specifications for the Irish language place a focus on spoken language skills, which will now be formally assessed. This will be done through classroom-based assessments, which schools will report to parents at the end of the third year of the Junior Cycle.
Until now, the oral language test was optional as part of the old Junior Certificate examination.
"The introduction of new specifications for Junior Cycle Irish represents a significant change from existing approaches to the teaching, learning and assessment of Irish at junior cycle level," a statement from the Department of Education and Skills said.
A focus on oral skills will also be introduced for modern European languages, including French, German, Spanish and Italian. The role that technology plays in the teaching and learning of foreign languages will also be explored.
Bruton said that the government hoped to see more students study foreign languages, and to speak these languages with greater competency.
A central part of being the best is our ability to support our students with the skills to be global citizens, to understand other cultures and societies, as well as the skills to function and thrive in the modern economy. The study of modern foreign languages enables students to develop these skills and their enjoyment of these languages.
Bruton also highlighted how Visual Art can help students' develop, by giving them responsibility for a specific task at the same time as allowing them to exercise creative freedom. Visual Art is the new title for what was called Art, Craft and Design and involves practical work: from creating an artwork to running an event.