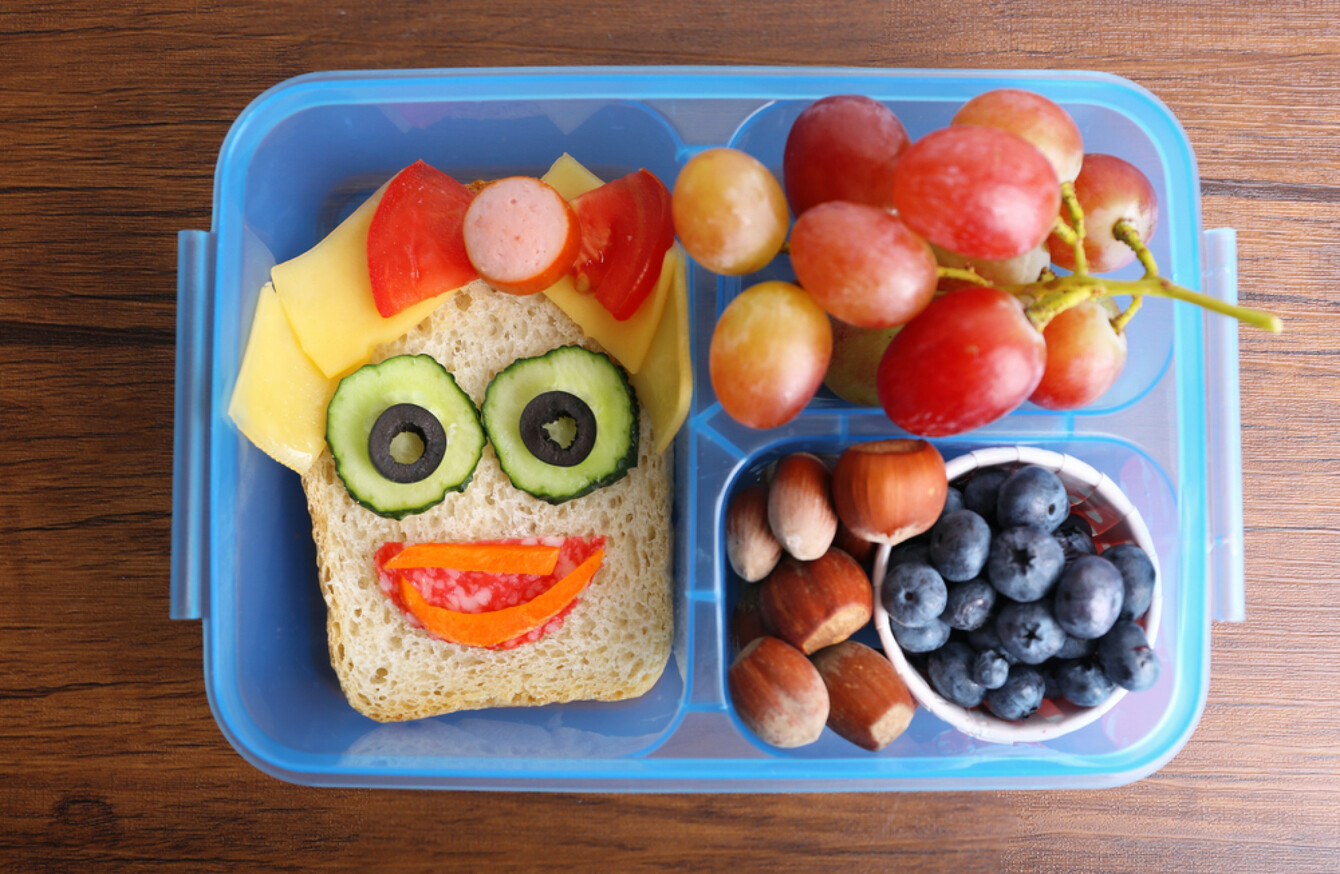 Image: Shutterstock/Africa Studio
Image: Shutterstock/Africa Studio
MY KIDS EAT mostly food that is white or yellow. Currently, they will eat mashed potato (but only the way I make it), toast that is just on the turn of being burned, corn on the cob, crackers, Cheerios, peeled Golden Delicious apples and roast chicken.
Show them an orange and they run away screaming. Dangle a carrot in front of them and they make gagging sounds.
Perfect cooks, picky eaters
I've tried everything. I'm a good cook and a great eater. I love to eat food from all around the world, and have cooked with the boys since they were able to stand. They could whip you up a mean curry this evening, but there wouldn't be a hope in hell of them eating it.
This year, we started a vegetable patch to encourage the boys, and I am in the middle of harvesting carrots, turnips, broad beans, spinach and scallions – all of which they will not touch.
Not a superfood in sight
You can understand, then, why school lunches have been the source of some anxiety for me up to now. I fear the judging bento box-y ways of other parents. I worry that my boys and their yellow (yet wholesome) lunches are going to be mocked in the classroom.
Even worse, I panic that their teachers will think that I am a bad mother for under-nourishing my kids because their lunchboxes are devoid of rainbow-coloured superfoods.
When I was in primary school I toted the standard cheese sandwich and a box of blackcurrant Amigo. I remember being wildly jealous of my friend Eavanne, who used to have real Mars bars – not the yellow-pack fake Club Milks I had – and sandwiches with exotic fillings like chicken and stuffing.
It's a minefield out there
Superfood-rich lunch boxes are a modern phenomenon, and a much trickier landscape for parents to navigate. I'm all for sending kids to school with healthy, filling meals, but living up to lunchbox expectations is a minefield.
I'm not saying that we should fill our little ones up with sugar every day, but in my world, the school lunchbox is not the place to start experimenting with new food groups or Instagram-worthy food styling.
It's all well and good carving cartoon characters out of vegetables for your kid's lunchboxes, but the reality is that making sure they eat enough nutritious food to last them through the day is far more important.
As far as I'm concerned, if your kids want the same thing in their lunch every day, it's totally fine, as long as it's balanced and nutritionally charged enough to get them through the day.
Let's keep it straightforward, please
Thankfully, I'm not the only one out there who feels this way, as a chat with food stylist, author and mum-of-two Sharon Hearne Smith proves. "My job as a food stylist is to make food look as pretty and appealing as possible – but that's just it, a job," Sharon admits.
#Open journalism No news is bad news Support The Journal

Your contributions will help us continue to deliver the stories that are important to you

Support us now
"As a busy working mum my main aim when it comes to feeding my kids is to provide them with fresh, healthy and nutritionally balanced meals. When it comes to school lunchboxes I try to keep it fairly straight-forward for for them… and for myself."
For Sharon, a lunchbox's simplicity is the key to its success:
There are two or three sandwich fillings my daughters like and can manage without mess, so I stick to those. To switch things up, I'll change the bread, swapping in pittas, wraps, rolls, bagels or sliced pan. Occasionally I'll give them dinner leftovers instead, like noodles or minestrone soup. Other than that, I ensure they have a couple of pieces of fruit and sometimes a yoghurt – and that's it.
Who on earth has the time?
Sharon's no stranger to picture-perfect lunchboxes, having styled her fair share of them in her line of work, but she says an Instagram-worthy lunch is not something she aspires to on a normal weekday.
"At times, I'm lucky to get the lunchboxes assembled at all," she tells me. "I most certainly don't have time to 'style' my daughters' food – and I wouldn't suggest anyone should. I like to think that any lunchboxes I have styled for ads or shoots are there to inspire, not to create overly high expectations."
Yellow food and Pinterest anxiety aside, Sharon and I agree on the most important thing when it comes to parenting, and crucially, to lunchboxes.
"We are all in this together and can only do our best," she says. "Lets keep things real when keeping kids healthy and happy."
Stay updated by following the Family Magazine on Facebook and Twitter – and don't forget to enter this week's competition for a two-night city break at the Castleknock Hotel!