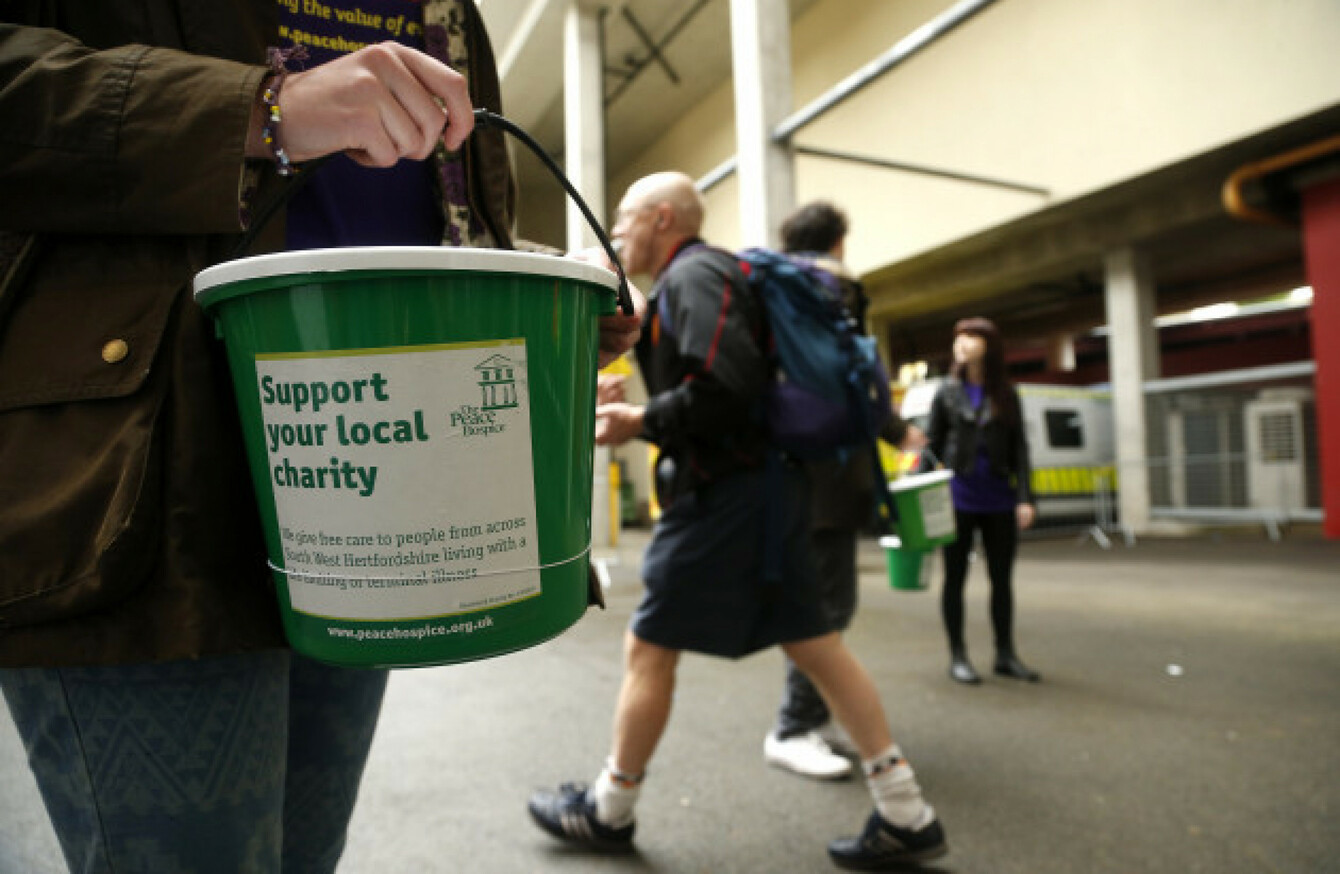 File photo.
Image: Jonathan Brady/PA
File photo.
Image: Jonathan Brady/PA
THE CHARITIES REGULATOR has said that the purpose of the organisation is to ensure that people who are doing good work in the sector are able to continue to do so and that those who aren't are held to account.
Chief Executive John Farrelly said that the regulator was there to put the proper structures in place so that not-for-profit organisations are able to do their work efficiently with proper accountability.
"We're trying to drive a system where if you're transparent and doing good work you will thrive," Farrelly told TheJournal.ie.
But if you're not transparent and not clear in the work you're doing, you won't.
The Charities Regulator was established in October 2014 under the terms of the Charities Act (2009).
Its primary function is to set up and maintain a a public register of charitable organisations operating in Ireland and ensure their compliance with the Charities Acts.
The Charities Act was brought into law with the purpose of regulating the not-for-profit sector in Ireland, which previously had much less in the way of proper guidelines for operations and accountability.
John Farrelly said that putting the appropriate structures and practices in place to do this may take awhile, but that once they are in place it will be a lot clearer for trustees and charity officials to know what they need to do to work properly.
"The charities never had a structure to benchmark against so we want to put that in place," he said.
"But the other thing is, is that we will target and we will eliminate people from the sector who are not well-informed and who are not well-intentioned.
Charities can't behave like that anymore.
Farrelly said that he hoped the register of charities would be complete by the middle of next year. He also said that over 1,000 charities had also been taken off the register since the regulator began its work.
Public consultation 
The regulator is currently seeking the general public's opinion on how Irish charities should be governed going forward.
Farrelly said that it was pursuing an open, transparent process on issues like governance, monitoring and what guidelines should be in place for how charities function.
"What I want to do is put a structure in place for ordinary decent people who think, 'I want to get involved – if we run the charity this way things will be fine'," he said.
So the vast majority of charities are small charities but we also need to put a structure in place for these big, huge charities with millions and millions of euros – so we want to address that as well.
One aspect that the regulator is particularly interested in hearing from are trustees (board members) of charities.
#Open journalism No news is bad news Support The Journal

Your contributions will help us continue to deliver the stories that are important to you

Support us now
It estimates that there are over 40,000 charity trustees in Ireland, and it is seeking their views on how a not-for-profit organisation should be run.
"They're the people that run the charities. They're the people we hold to account and they're the people we need to support," he said.
I want to hear from them. Not anybody else but directly from them – how we can help them ensure that we're doing the job properly.
The regulator has developed an anonymous online survey for people to answer questions and give their opinions on these issues. It is also accepting written submissions in order to get people's views.
As well as this, it is also holding a series of public consultation meetings in Galway (Monday 6 November) and Dublin (21 November) around the subject.
A meeting has already been held in Cork.
Farrelly said that the regulation of the not-for-profit sector was "a big job" but that it was vitally important to carry it out effectively.
"It is a big job but wouldn't it be a shame if we gave up on all the good work that's been done through the years for a few people who have been very badly behaved," he said.