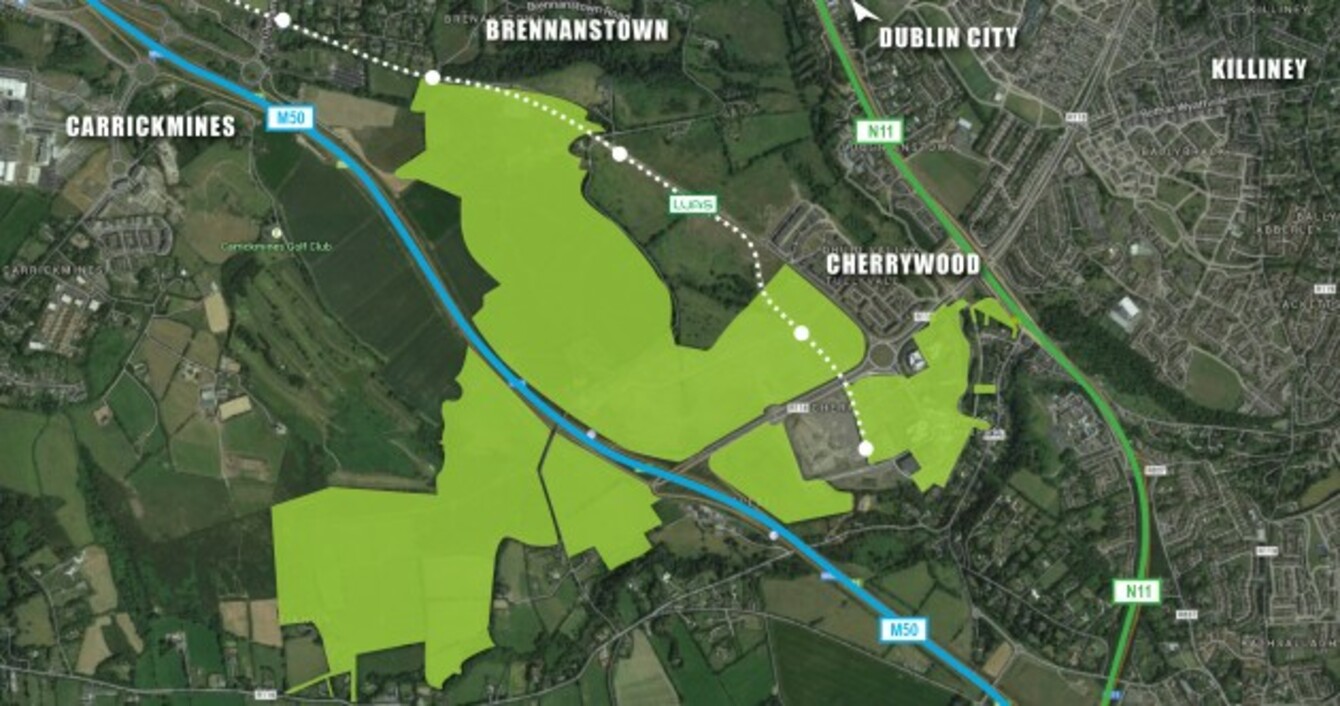 The Cherrywood development site
The Cherrywood development site
THE NEW US owners of the 400-acre Cherrywood site on Dublin's southern outskirts have said they want to build new homes on the vacant land as "quickly as possible" because of the city's housing crisis.
Hines Ireland, the local arm of the US-based global property developers, has finished its buyout of the land for a reported price of over €270 million.
The site, the biggest land parcel ever sold in Ireland, has approval for a new town shopping centre, 3,800 apartments and houses, and permission to expand the nearby office park to 3 times its existing size.
Hines Ireland senior managing director Brian Moran said building homes would the company's immediate priority because of the "pressing and urgent requirement" for accommodation in the Dublin region.
We aim to deliver houses and apartments into the market as quickly as possible, and where permissible, sooner than currently planned under the (zoning rules)," he said.
The site sits on the M50 near the N11, and is also the end point for the Luas green line. The existing offices, built by now-failed developer Liam Carroll, already have tenants that include Dell and med-tech firm Covidien.
What's the plan?
The majority of the land has already been earmarked for fast-track residential development, although the plan also includes parks, schools and a health centre.
The plan includes staggered development of three "growth areas", all of which come with requirements that road upgrades and other infrastructure need to be built along with the new homes.
Hines already has interests in the Liffey Valley shopping centre at Clondalkin, in Dublin's west, the Bishop's Square office block near the city centre and at Spencer Dock.
The company said it was now managing assets worth over €1 billion in Ireland and the total amount it had invested was more than €500 million.