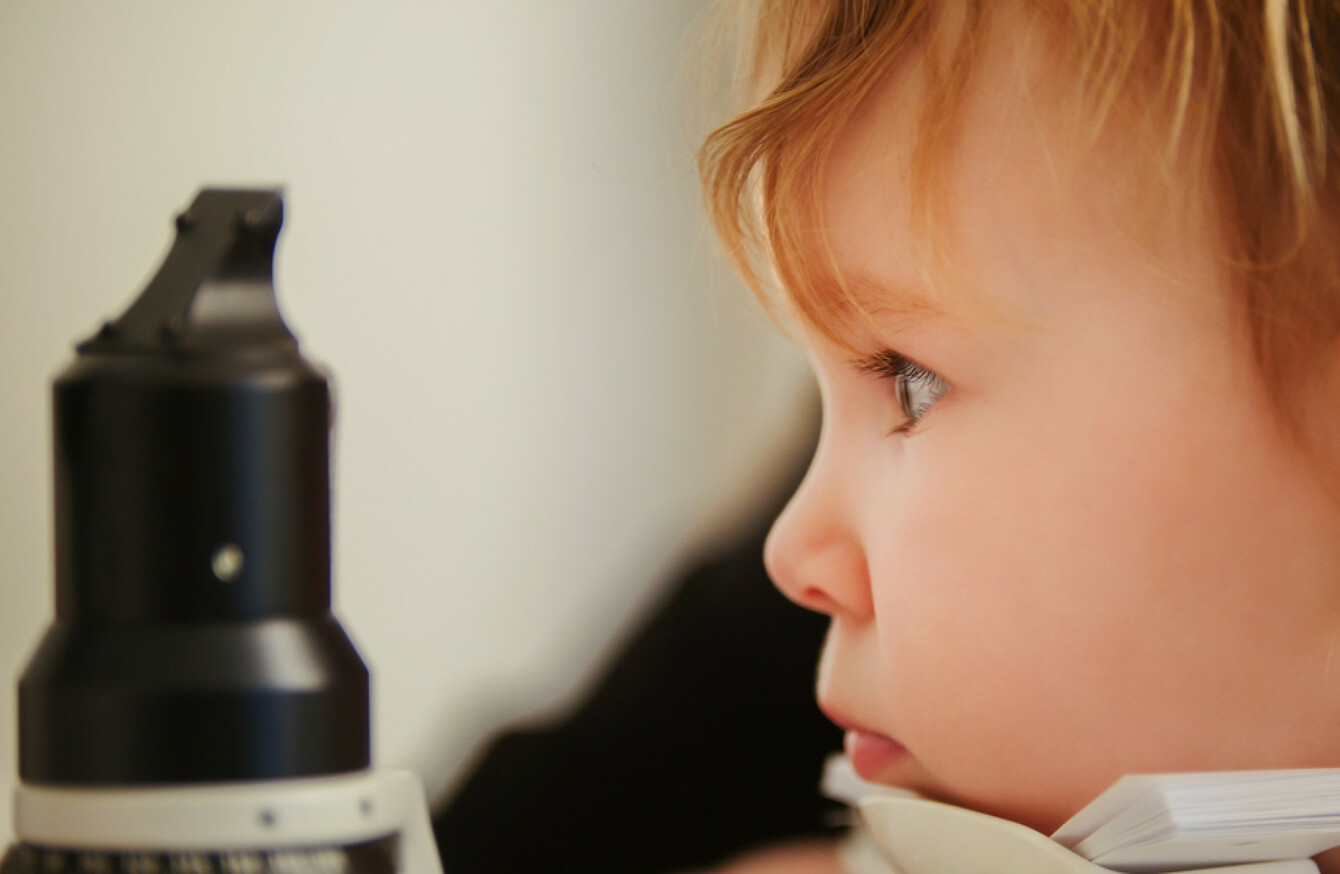 Image: Shutterstock/Studio 72
Image: Shutterstock/Studio 72
THERE ARE ALMOST 8,000 children in Ireland waiting for over 12 months for ophthalmology treatments, which deal with disorders and diseases related to the eye.
"How is it acceptable, in this day and age?" said the Fianna Fáil's primary care spokesperson John Brassil, who requested the HSE figures.
This is a scandal – plain and simple. It's simply inexcusable for Minister Harris to oversee such delays in our public health system.
The January 2018 figures released to Brassil showed that a total of 18,083 children and adolescents are waiting "some period of time" for treatment, with 44% of these waiting longer than 12 months.
This is up from the October waiting list figures, which showed 36% of those waiting were waiting longer than 12 months.
The area with the highest number of children aged between 5 and 17 waiting over a year for an appointment was Clare (469), Limerick (586), Kerry (248), North Lee, Cork (2,315), and Dublin North Central (2,065).
Brassil said that these children were waiting for what's considered routine procedures in other countries.
Delays like this could slow down the treatment of Strabismus, or squints, and Amblyopia, which is commonly known as a 'lazy eye'. The longer a child waits for treatment, the worse their condition and outcomes may become.
A solution to ophthomology waiting lists is currently being trialled, which involves community healthcare professionals such as opticians. In Sligo and Leitrim, which is the area where the trial is being carried out, there are just 14 children on waiting lists longer than 12 months, which represents 6.9% of the total number of children waiting.