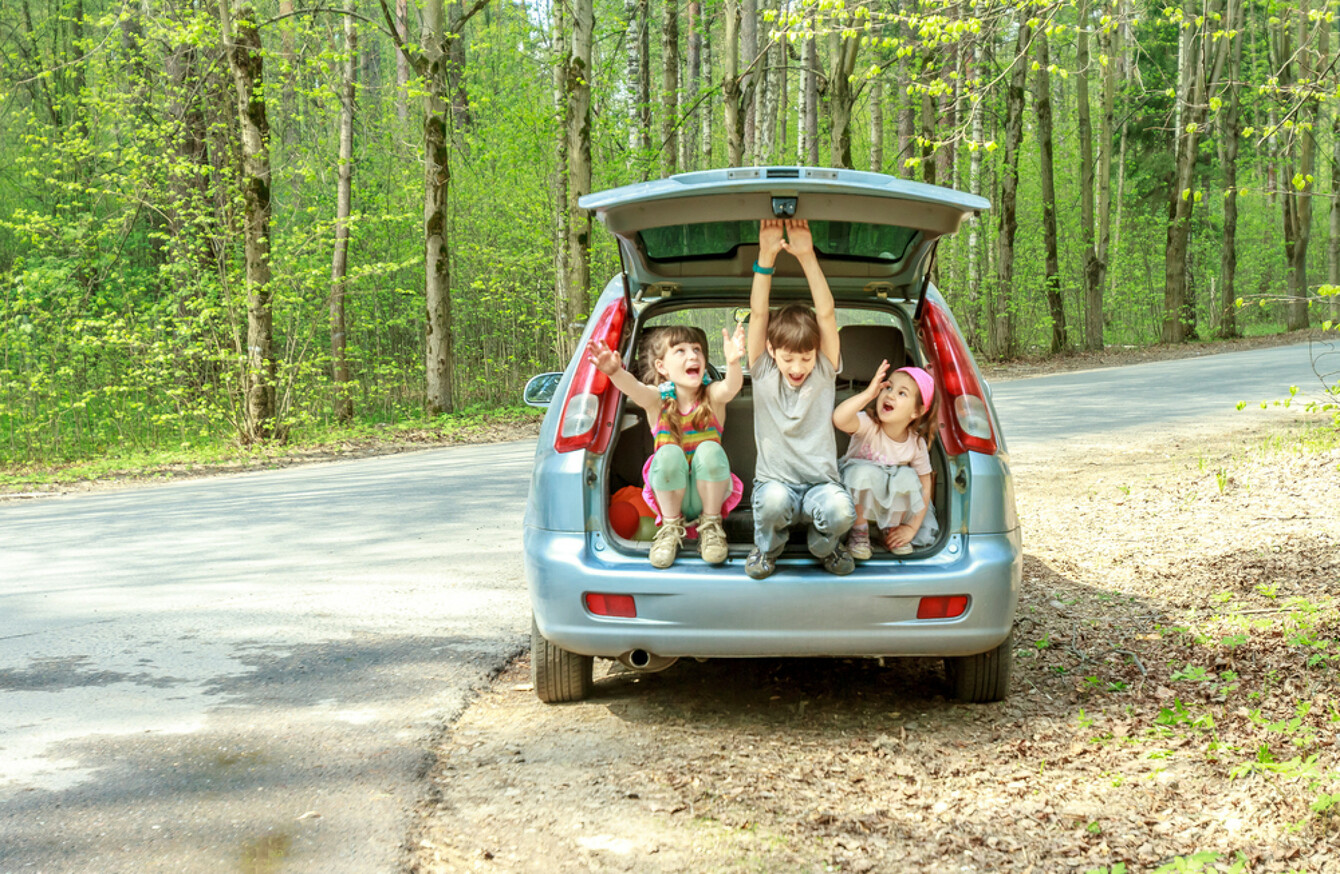 Image: Shutterstock/Elena Yakusheva
Image: Shutterstock/Elena Yakusheva
FINDING THE RIGHT car for your needs, lifestyle and budget can be a tricky process.
We want to help streamline the search. As part of our Insights series, every week we'll take a different car-buying question to the experts at the heart of the motor industry.
If you're sick of cramming bags at people's feet or playing boot Tetris every time you pack up the car, it could be time to think about an upgrade.
This week, John Ryan, Dealer Principal at Spirit Volvo brings us through everything you should consider if you're swapping out your current family car for a bigger model.
1. Don't forget about the car pool
At the very least you want a car that can fit yourself and the kids in, but ideally you should be picking a model with one or two extra seats. Two of the most common larger family car styles are seven seater SUV type cars, or five-seaters with the capacity for two extra sears.
I would recommend that any family considers a larger car, even if they only have two or three kids. It just gives you that extra flexibility for carpools or playdate pick-ups.
2. Can't pack light? Opt for roof bars
Sometimes those extra seats will mean a compromise in boot space, particularly in a 5+2 seater model, so be sure to take a proper look at the boot. Ensure you can fit everything you need in there day-to-day.
For longer trips, you'll see roof bars as standard on lots of Jeep-style cars. They're a great add-on for families who travel a lot as you'll have some additional carrying space. You can also add cross bars for bikes, or get a separate bike rack for your tow bar.
3. Take a look at where the rear seats are placed
Safety is paramount in a family car, so ensure you're buying a model you feel confident in. I've seen a few buyers choosing a standard seven-seater over the 5+2 style because they'd prefer the larger boot to act as a buffer in case the car is rear-ended.
Aside from seat placement, ensure you're picking a high-quality car with enough roof and side airbags. More and more models have passive safety features now too like advanced parking systems, reversing cameras and emergency braking systems.
4. Pick a car that can handle your lifestyle (and all those spills)
When someone comes to us looking for any type of car, we'll ask them about their lifestyle, what they do. Do they have pets? Do they cycle a lot? Do they have a second car at home?
The reason for those questions is that every buyer should choose a car that suits their lifestyle. Even things like interiors come into it – fabric seats are hard wearing but leather seats are pretty much wipe-clean, which is handy too.
5. Choose your engine type wisely
With a larger car, you'll be using more fuel, but consider how far you'll actually be driving in the car. If it's mainly for school runs and short-haul trips, covering under 1500km a year, I'd recommend a petrol engine, even for a larger car.
If you plan on doing lots of longer drives, then diesel may be more practical. Either way, crunch the numbers and choose the engine that'll give you the best value for money with a larger model.