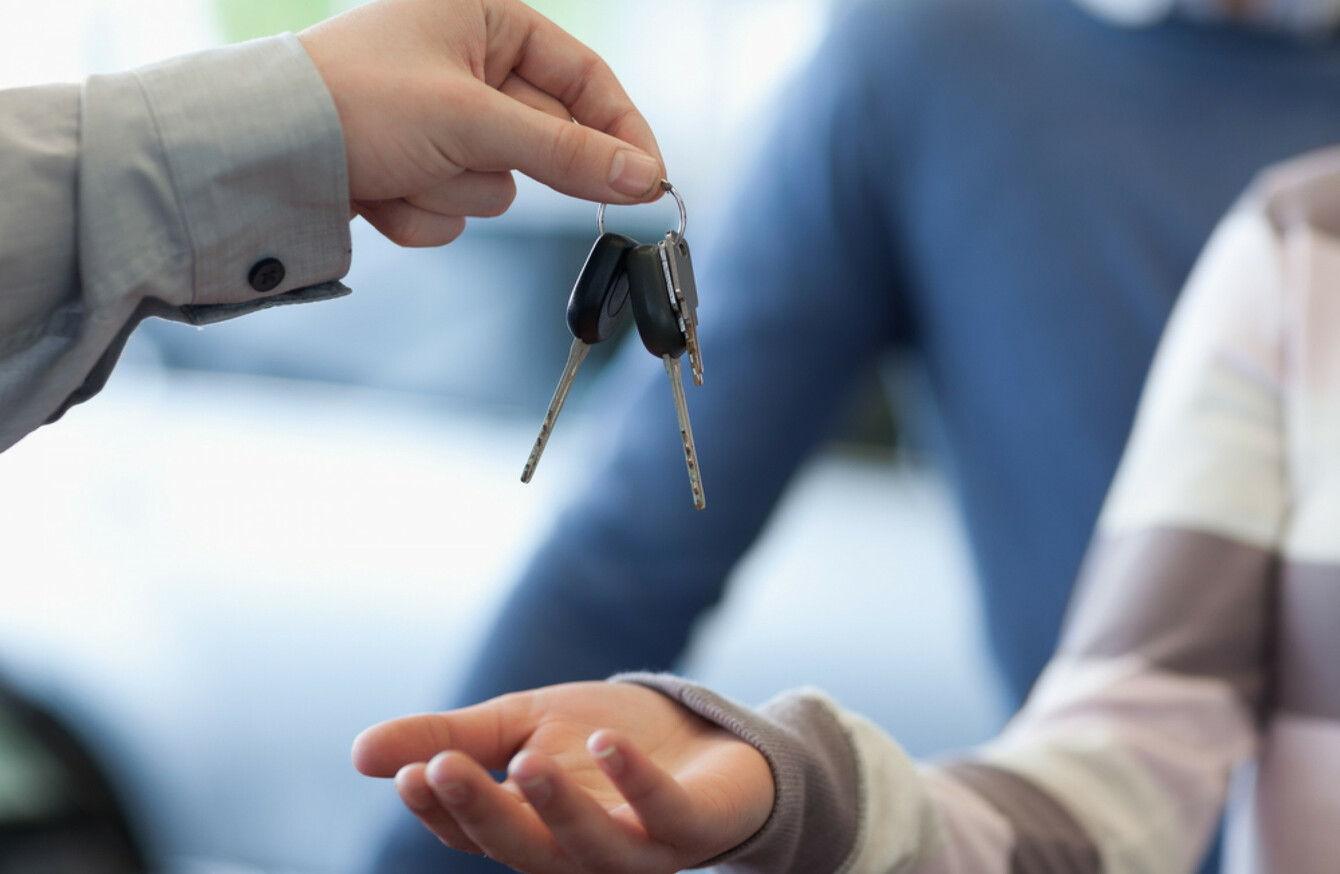 Image: Shutterstock/ESB Professional
Image: Shutterstock/ESB Professional
FINDING THE RIGHT car for your needs, lifestyle and budget can be a tricky process. We want to help streamline the search. As part of our Insights series, every week we'll take a different car-buying question to the experts at the heart of the motor industry.
This week, we asked Dermot Gallagher, brand manager at MSL Park Motors Skoda to offer his thoughts on a classic dilemma: should I go for new or used? MSL Motor Group sells new and used Skoda, Mazda and Mercedes-Benz, with branches in Dublin and Cork.
While budget is a common consideration for car buyers, there are many other factors that should come into play when deciding which vehicle offers the best deal for you
Here are four questions Dermot says you should ask yourself before deciding between a new and a used set of wheels…
1. How old am I willing to go?
If your idea of a second hand car doesn't extend back much further than a 171 or 172, the only way a used car is going to be better value is if you're paying cash upfront, explains Dermot.
"On a finance plan like PCP, there are so many zero percent APR deals out there that for any car that's fresher than two or three years old, it's just as good – if not better – value to opt for a new model," he says.
If you're thinking nearly new on a finance plan, then just go for new.
2. Am I looking for a specific make or model?
With each new model or style of car that comes on the market, you'll have to wait at least a year before it'll be available to buy second hand. This might seem obvious, but if you have a certain type of car in mind, you may find a new model is your only option.
"Availability is obviously a big concern if you're choosing between new and used," says Dermot.
Take the seven seater SKODA Kodiaq that only came to market at the beginning of 2017. There's no second hand market for that yet, so if you want a seven-seater Kodiaq, you'll have to buy new.
3. Do I want the latest tech?
While a new car might be a smart option on a finance deal, there are still plenty of people out there who simply aren't interested in driving a 181 with all the bells and whistles, explains Dermot.
"If you're not interested in the latest tech features and don't mind a car that's a few years old, a used car can be a great option," he says.
"We sell around one to one, 50:50 new to used. Some people don't see the value in a new car, and would prefer a used model that already has the biggest price sting of depreciation taken out of it."
4. How long of a warranty do I want?
If reliability and peace of mind are top of your list when choosing a new car, you may favour the extended warranty that comes with a new car fresh off the showroom floor.
As Dermot explains:
With a brand new car, you'll generally get a three years manufacturer's warranty for the whole car as standard. If a used car is older than that, you'll get the dealer warranty which may just be 12 months.
More: Automatic or manual? 6 questions that'll help you decide which to go for
More: Deciding on a new car? 7 things you need to know about engine and fuel type