THE NEWS EVENTS below all happened around the Christmas period — between 22 and 27 December — over the last four decades or so.
So…
How well do you think you know your news?
And how far back do you remember?
Take our quiz…
Former Pakistani Prime Minister Benazir Bhutto was assassinated at an election rally on 27 December --- just two weeks before a scheduled general election in which she was a leading opposition candidate. What year?


Mikhail Gorbachev --- leader of the Soviet Union for almost seven years --- announced he was stepping down from office in a ten minute TV address, as the USSR passed into history. This was on Christmas Day ... When?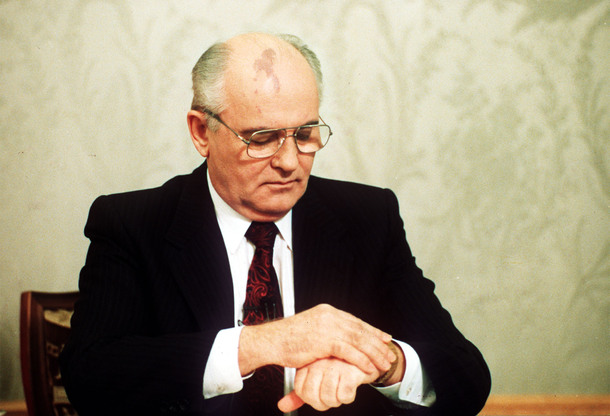 James Brown --- the 'Godfather of Soul' and a major figure in 20th Century popular culture --- took his final bow on Christmas Day. But in what year?


The Chilean Air Force found 14 survivors from a plane that had crashed in the Andes ten weeks previously on 22 December. The story was later made into a movie, 'Alive' . This was in the 1970s. But when?


Joe Dolan --- the hugely popular Irish showband singer --- died after an illness on 26 December, prompting an outpouring of warm tributes. A statue was later placed in his hometown of Mullingar. What year did Joe pass away?


Thousands of people spilled onto the streets of Berlin, as the Brandenburg Gate opened for the first time in almost three decades --- effectively ending the division of East and West Germany. This was on 22 December. When?


Charlie Chaplin died, aged 88, at his Swiss home, on 25 December. Considered one of the founders of modern film, in what year did the movie legend pass away?


Remember the Beagle 2 spacecraft? It was due to land on Mars on Christmas Day --- but the British-built craft failed to make contact with scientists back on Earth seven months after setting out on its journey. It had cost £35 million. What year?


Deposed Romanian president Nicolae Ceausescu and his wife Elena were shot by a firing squad after a secret military tribunal found them both guilty of crimes against the state. The dictator had been in power for over two decades. This was on Christmas Day. In what year?


Finally, Anne Doyle read her final news broadcast for RTÉ on Christmas Night, exactly 33 years after she first appeared on our TV screens. When? Answer all the questions to see your result!
You scored out of !
One out of ten!
You scored out of !
Two out of ten!
You scored out of !
Three out of ten!
You scored out of !
Four out of ten!
You scored out of !
Five out of ten!
You scored out of !
Six out of ten!
You scored out of !
Seven out of ten!
You scored out of !
Eight out of ten
You scored out of !
Nine out of ten!
You scored out of !
Ten out of ten!
You rule the newsroom...