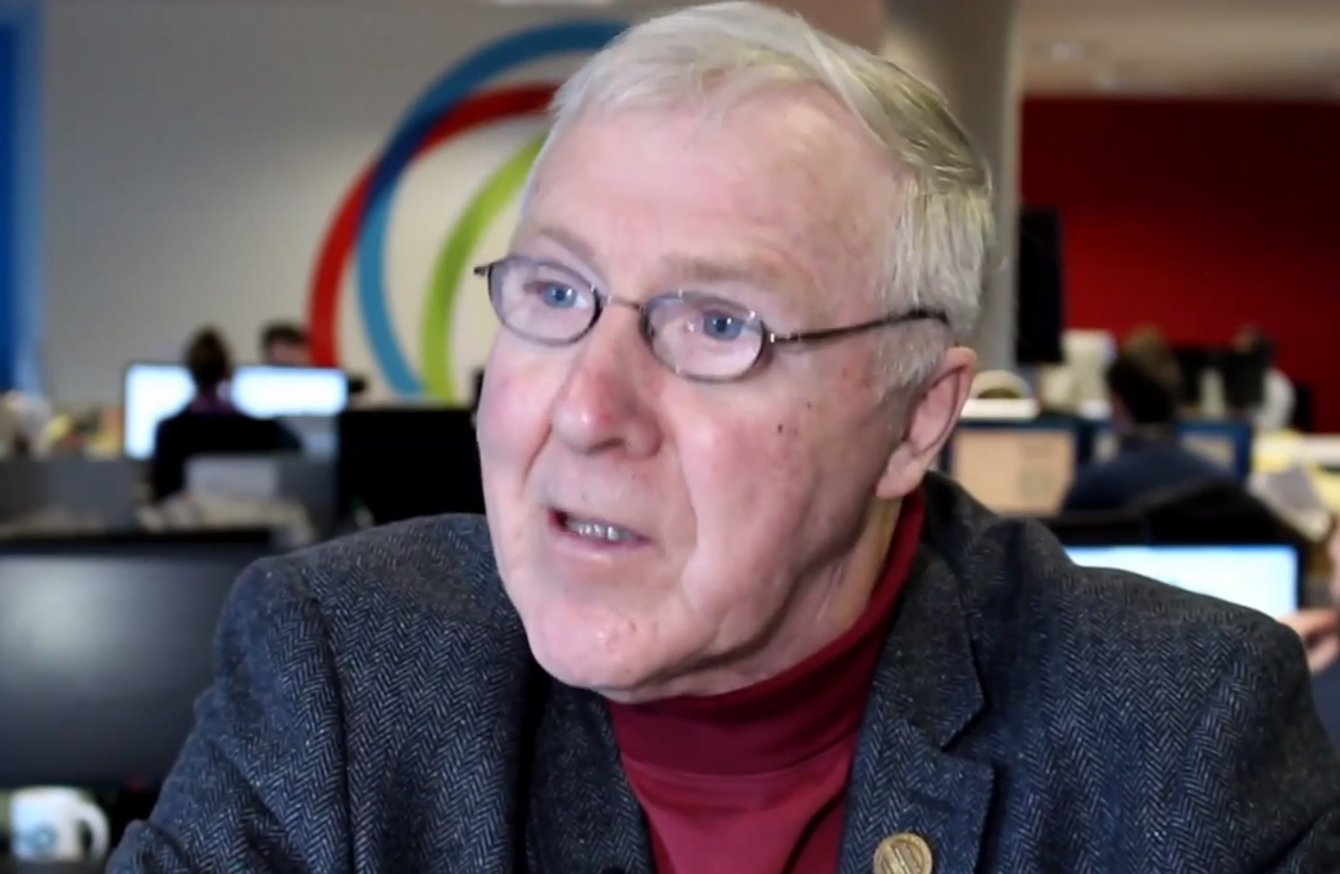 FORMER DUBLIN LORD Mayor Councillor Christy Burke has announced that he is considering running for president.
Burke – who was first elected to Dublin City Council in 1985 – announced on Facebook yesterday evening that he was thinking of throwing his hat in the ring to run for the presidency.
"I'm a political animal," Burke told TheJournal.ie.
"And I'm very interested in elections."
He said he had been approached by locals in his area and members of his own team about possibly mounting an election bid.
"What we're doing at the moment is we're having a conversation and a discussion," said Burke.
He said he was "very honoured" to have been asked to consider running, but that he was aware of the time and effort it would take – as well as the massive financial commitment.
"Presidential elections take huge commitment, huge money, travelling all around Ireland… that takes a lot of organisation, a lot of meticulous programming," said Burke.
He said that the main parties "closing ranks" in terms of nominating potential candidates as well as the cost of mounting a campaign were what worried him about running, but that physically he was "up for anything".
"I'm up for anything health-wise, energetic-wise, and I'll put anyone to the test if they question that," he said.
Election 
There is a lot of debate centring around whether or not there will be a presidential election this year, with incumbent Michael D Higgins confirming this week that he would be seeking reelection for a second term.
Higgins enjoys widespread public and political support – with both Fianna Fáil and Fine Gael announcing that they would not be fielding a candidate to run against him.
However, he has come in for some criticism with Independent Senator Gerard Craughwell front and centre of those calling for an election (and announcing he will run if he secures a nomination).
If someone runs against Higgins it will be the first time a sitting president has been challenged in an election since 1966.
Burke agrees with Craughwell in that a contest should be held to give people an option.
He said he would run on a platform of housing for all and would work to comment on and address issues around how the country was run.