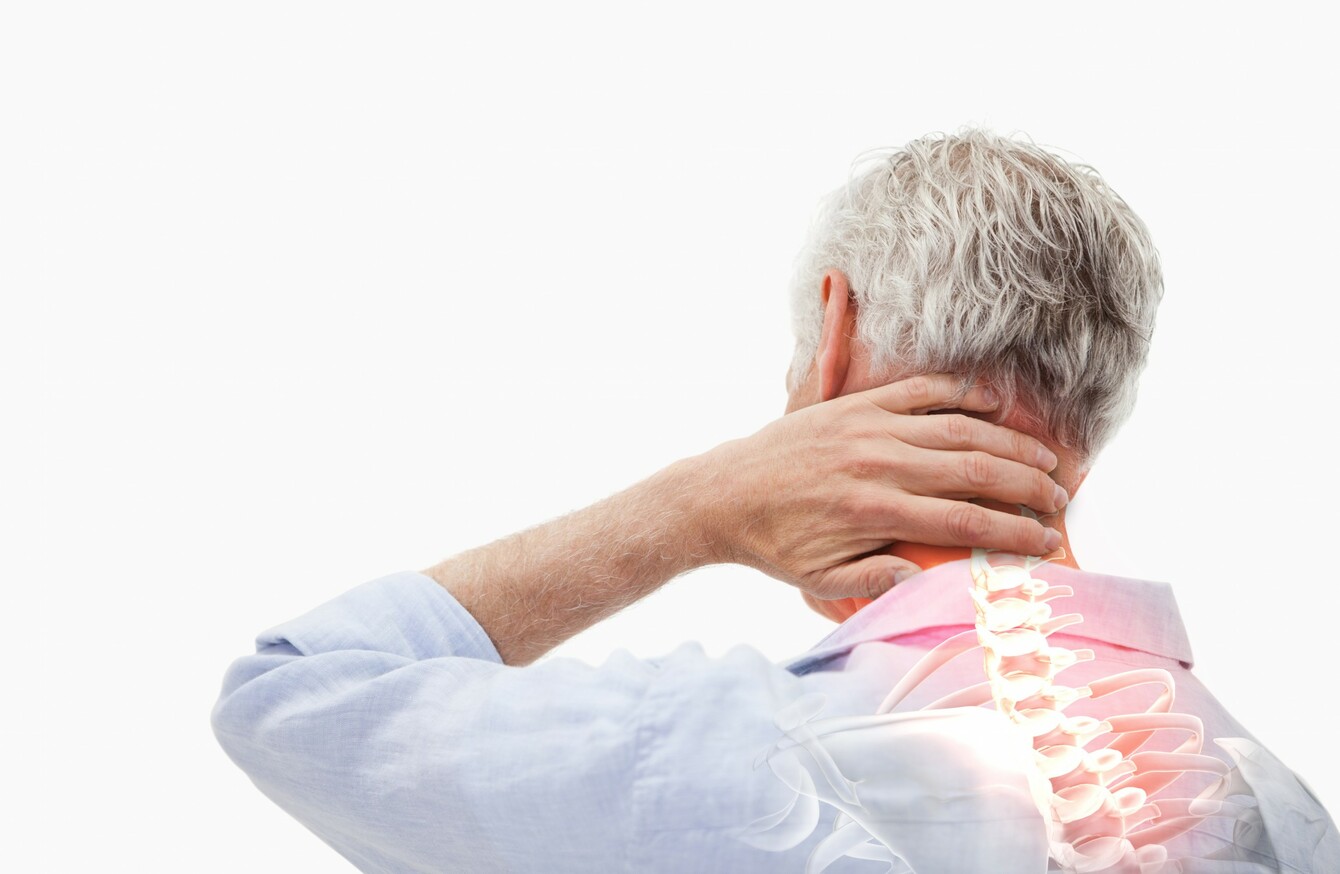 Image: Shutterstock/wavebreakmedia
Image: Shutterstock/wavebreakmedia
A GROUP OF pain researchers at NUI Galway are looking for people who suffer from chronic pain to take part in a new online programme.
Psychologists and physiotherapists at the Centre for Pain Research have devised the treatment programme to help people who have been suffering from pain which has lasted for three months or more.
The trial, based on acceptance and commitment therapy (ACT) and supported by the Health Research Board, will provide eight online sessions for people to do at home.
Chronic pain affects up to 35% of the Irish population and is increasingly recognised as a disease in its own right.
It is sometimes associated with psychological effects, which may include anxiety and changes in mood, as well as forgetfulness, and difficulties in focusing and making decisions.
The ACT trial is based on emerging clinical science that demonstrates the usefulness of managing chronic pain through mindfulness and psychological wellbeing.
Arthritis and chronic lower back pain 
Dr Christopher Dwyer, coordinator of the study, said psychological therapies provided to people with chronic pain are "beneficial, particularly for people at risk of long-term disability".
"This type of service is often only accessible via specialised hospital-based pain management teams. In this trial, we will offer this type of service to people all over the country and at any stage of injury."
About 300 people have signed up to take part so far.
Dwyer told TheJournal.ie these people are presenting with a range of conditions but fibromyalgia, arthritis and chronic lower back pain are frequently coming up.
#Open journalism No news is bad news Support The Journal

Your contributions will help us continue to deliver the stories that are important to you

Support us now
He said 40% of chronic pain involves lower back pain, and there is often no physiological cause for the pain, noting: "It's just there. As a result trying to medicate the pain is very difficult."
Dwyer noted that a great deal of research has been carried out internationally on the effects on mindfulness on chronic pain. He want to see how it works in an Irish context.
"If you're in pain it wouldn't hurt to do this.
Many people don't want to go to the doctor. Alternatively they've been suffering for years and nothing else has worked. We have designed it in a way that people can do it from comfort of their own home at a time that suits them.
GPs and physiotherapists around the country have been asked to refer suitable people to the study, which is free-of-charge.
The closing date for applications is Friday, 29 April. More information can be read here.