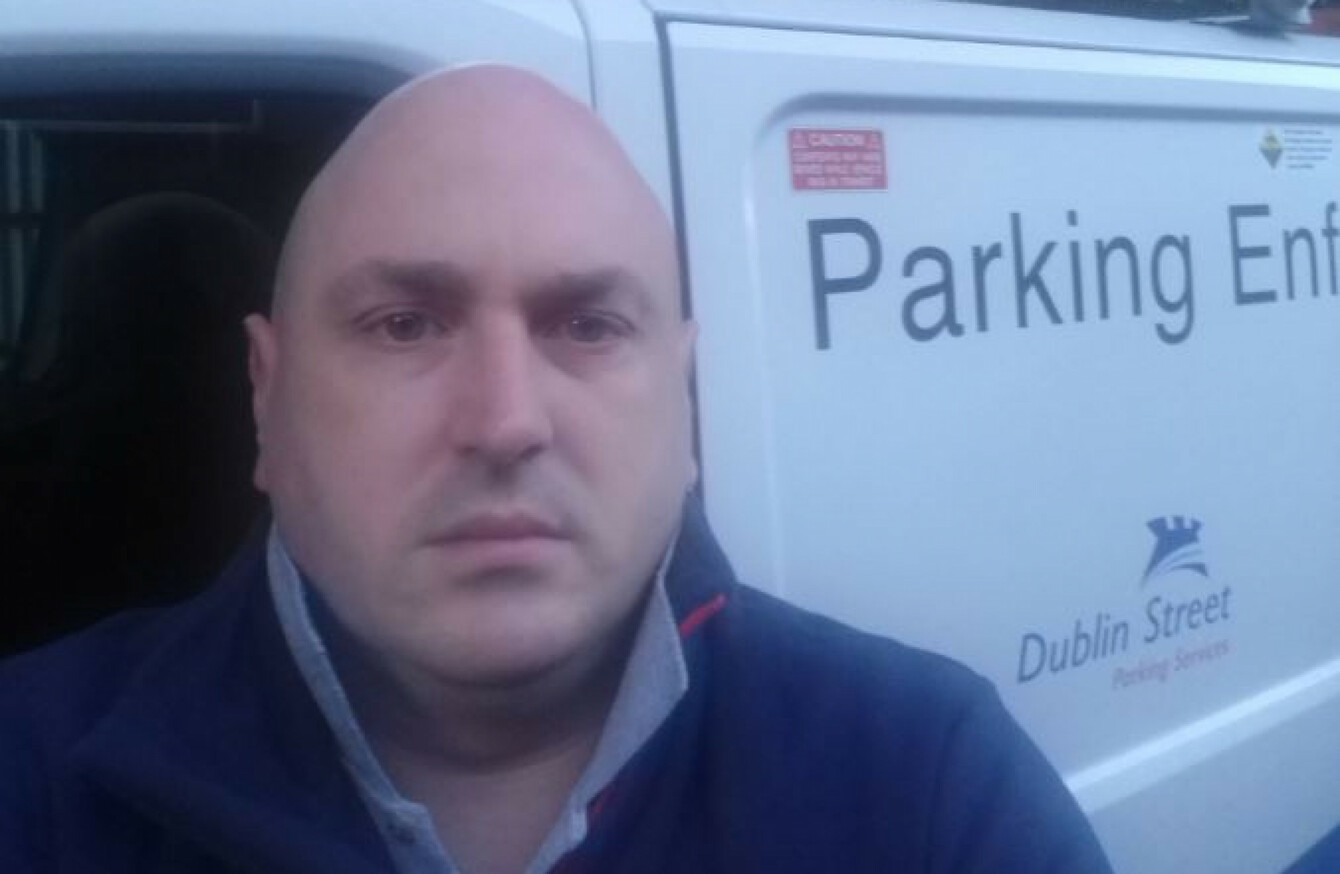 "I HOPE YOU get cancer and die a horrible death"; "You're going to go to hell"; and "I'll put your head through the wall."
These are just some of the comments that Dave Hogan has received in his working day.
Hogan has worked as a clamper with Dublin City Council for 18 years. Yet despite being attacked – both verbally and physically – he says he enjoys his job.
"Some days you have great days and you feel great going home. You actually can have a laugh and a joke with people who are being clamped.
You almost know when you pull up what's going to be said and what's going to happen.
"You also know from talking to people whose genuine and who's not."
Dublin City Council is responsible for clamping on 3,500 streets in Dublin. Hogan says that over the years, he's noticed how tensions rise and fall in the city.
Tensions are more heightened at Christmas – there are times you'd be an agony aunt – people won't believe that but it's true.
He added that the dynamics have also changed and people are now more informed and more conscious.
"Knowledge is not a bad thing, people are a lot more compliant now."
They used to say 'I didn't know I couldn't park there' but that doesn't really happen anymore.
"But there are times there is just no speaking to people because they get something into their head. When people see the uniform, I think they get angry that they've been caught and sometimes people are just not willing to accept the guidelines we have to follow."
He also added that there is a common misconception that clampers work on commission, which isn't the case.
Attacks
That anger from the public that clampers have to deal with daily can sometimes spill over into violent attacks.
At the end of November I was clamping a car when a man stood on my hand.
"I just closed the lock and he pulled at me. When he got off I was like: 'He just stood on my hand'."
About four years ago, Hogan says he was clamping a taxi parked in a clearway when a man ran out of his house and crossed traffic to punch him.
He said, 'I'm only out of Mountjoy but I don't care' before he punched me in the face.
"He then took the keys out of my van and went back inside. A woman came out of the house a few minutes later apologising and handed them back."
#Open journalism No news is bad news Support The Journal

Your contributions will help us continue to deliver the stories that are important to you

Support us now
Hogan was also pushed out in front of oncoming traffic at Gardiner Street and a man threatened to shoot him at Cabra Park.
And it's not just when he's on the job that he can be attacked – one man who recognised him in the supermarket went for him with his trolley.
Hogan said that he also recognises people from his work and the cars he has clamped when he's driving around the city.
There are also regulars that get clamped quite frequently.
Hogan said he once clamped one car three times in the space of an hour and a half.
"Once at Baggot St, 45 minutes later at a clearway on Mespil Road and then on a bus lane on Waterloo Road."
One of the most chilling threats came from a doctor whose car has been clamped a number of times.
He told Hogan: "I hope I never see you in A&E."