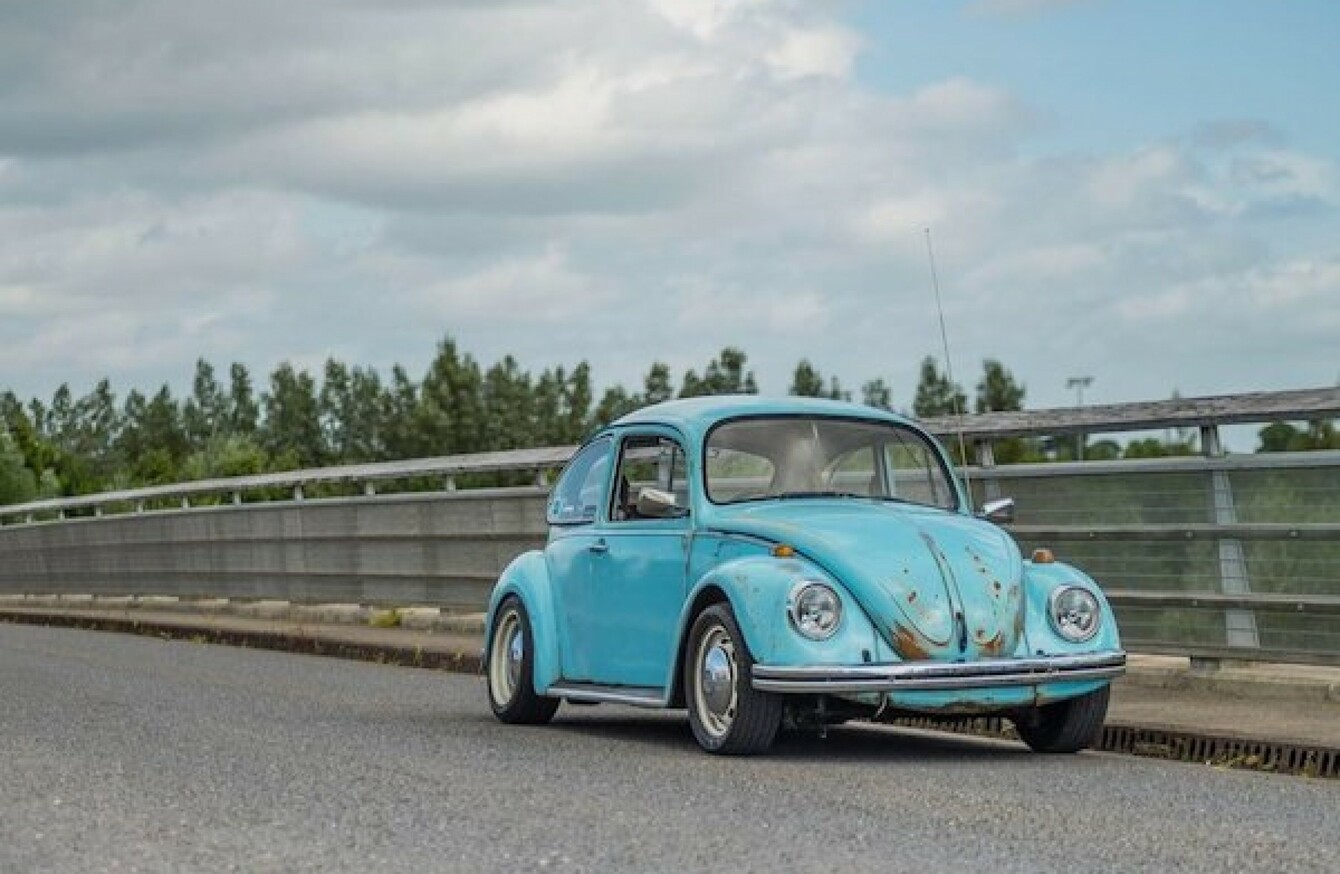 Image: DoneDeal
Image: DoneDeal
MANY DRIVERS DREAM of one day owning a classic car, but few follow through on making that dream a reality, for fear of high running costs or extortionately priced parts.
In truth, buying and maintaining a vintage model can work out to be very reasonable on your pocket indeed. Classic motor tax will set you back just €56 per annum, and adding a classic car insurance policy to your current insurance usually has minimal costs, provided you're willing to stick to a set annual mileage.
In terms of repairs, most of the more popular classic cars have a good supply of parts and don't have the same complexities of modern vehicles, meaning you can fix the majority of issues in your own garage if you're willing to put in the time and effort.
One other positive aspect of classic car ownership is that for most popular classics, the market is quite stable. Assuming you buy smartly in the first place, and maintain the vehicle well, there's every chance that you'll break even on the car's original price when you re-sell. If it's a car that has become more sought after, you may even walk away with a profit.
Once a car hits 30 years of age, it qualifies as vintage, and right now an increasing number of three-decade old motors are coming to market. Here's a look at three of the more popular choices for classic car ownership in Ireland…
1. MG B (1962-1980)
One of the most recognisable classic cars around, the MG B can make for an ideal entry point to the world of vintage motoring. Rust is one of the weaknesses in the MG's repertoire, but aside from that it's a fairly reliable buy. Find a clean one, and the rest is just down to regular maintenance, the majority of which you can easily do yourself.
Here's what you'll find on the market now.
2. BMW E30 3 Series (1980-1994)
Proof that good design never goes out of fashion, the BMW 3 Series range from the eighties and early nineties is still one of the most desirable among vintage car lovers. There's a variety of body designs out there, from coupe and cabriolet to estate, and models from 1983 – 1987 currently qualify as vintage.
The high-performance M3 E30s are already reaching stratospheric values, but the conventional models still have plenty of charm with a much more attainable price. It's worth picking a car that is mechanically sound and isn't in need of too much cosmetic work as both of these can soon become costly to remedy.
3. Volkswagen Beetle (1938-2003)
Perhaps the distinctive car around, the Volkswagen Beetle – which was assembled in Dublin for a period during its long production life – has a spot in the hearts of millions of people.
The Beetle's basic mechanical layout, usability and avoidance of unusual quirks makes it a favourite choice for the classic car enthusiast. With so many Beetles out there, owners can access a vast network of advice and widely available parts, and pre-1987 models qualify as vintage.
Here's what's on the market now.