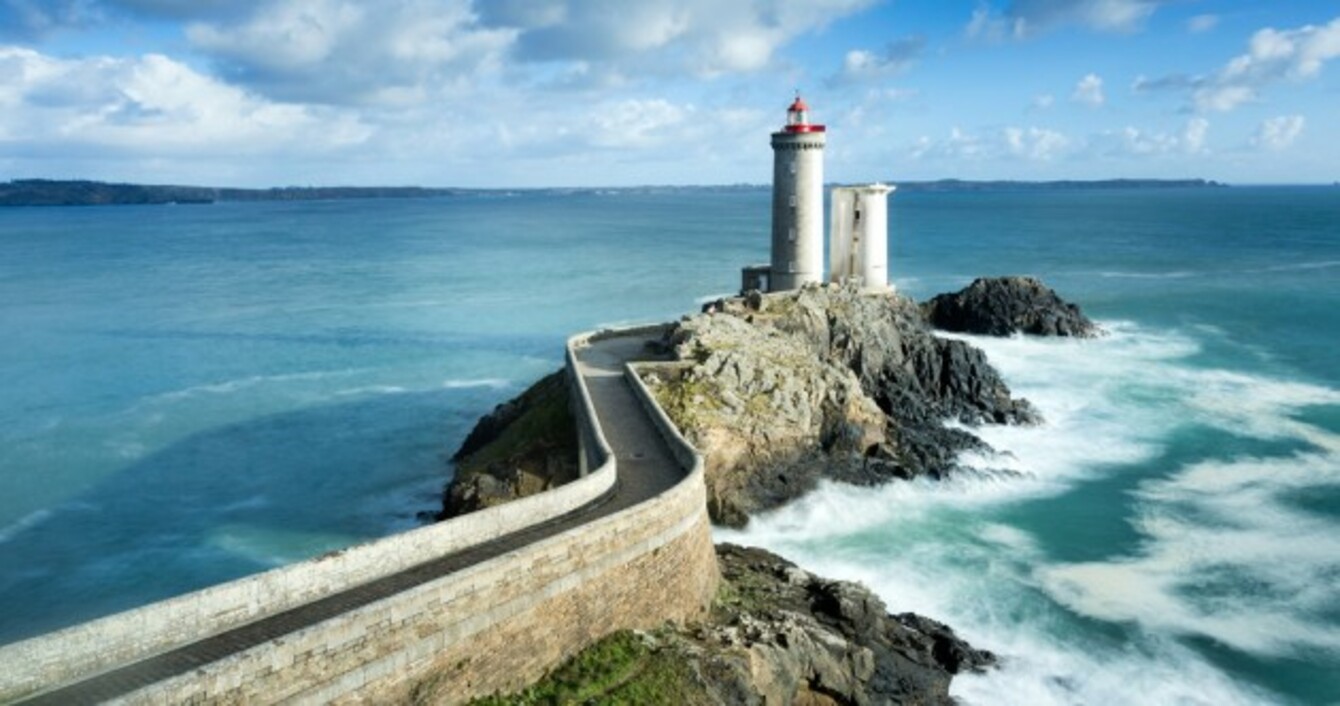 Image: Shutterstock/Production Perig
Image: Shutterstock/Production Perig
Sick of 'staycations' but not quite ready to deal with flight delays, baggage restrictions and over-crowded planes? A drive-and-sail holiday could be for you.
With regular ferry routes from Ireland to both the UK and France, there's plenty to be explored without ever having to board a plane.
The port towns of Wales and northern France might not be the most picturesque of destinations, but if you're willing to put in a few hours of drive-time upon disembarking, you'll find plenty of beautiful landscapes, incredible sight-seeing opportunities and fun family activities.
Read on for our country-by-country guide to self-drive holidays from Ireland's ferry ports…
Wales
1. Llŷn Peninsula and Snowdonia
With its hooked finger pointing into the Irish Sea, the Llŷn Peninsula features beaches, bays and plenty of walking opportunities along the Llŷn Coastal Path.
Head for seaside villages like Llanbedrog or Nefyn, or venture back east to Snowdonia National Park and its mountainous highlands, lush forest and breathtaking lakes.
Getting there: Take the ferry from Dublin to Holyhead, and from there it's around a 1.5 hour drive south to the Llŷn Peninsula or Snowdonia National Park.
2. Pembrokeshire Coast
If it's an activity-packed family holiday you're after, Britain's only coastal National Park is a solid catch-all.
Try a spot of fishing in Tenby, surf the rips on Freshwater West, check out the marine life around Skomer Island, ride horses on the beach at St Bride's Bay or simply walk the Pembrokeshire Coast Path – ranked by National Geographic as the second best distance walk in the world.
Getting there: The ferry from Rosslare to Pembroke will drop you right at the southwest tip of the Pembrokeshire coastline.
3. Monmouthshire and Wye Valley
From Abergavenny east to Monmouth and south to Usk, Monmouthshire is a heritage-packed patch full of hiking, cycling and sightseeing opportunities.
On its eastern edge is the Wye Valley, which forms the border between Wales and England. Get ready to swot up on history – Wye Valley features more castles per square km than anywhere else in the UK, apparently.
Getting there: If you're sailing from Dublin to Pembroke, you'll be at Abergavenny in a little over two hours, or it's a four hour drive from Holyhead.
England
1. Peak District
Consisting of 1,430 sq km of rolling English countryside across the Pennines' southern hills, the Peak District National Park is awash with natural beauty – but there are plenty of towns and villages to discover too.
Explore Buxton's beautiful parks, sample dessert in Bakewell – home of the famous jam and frangipane tarts – or spend a day or two in bustling Castleton.
Getting there: Take the ferry from Dublin to Holyhead, and it's a 2.5 hour drive east.
2. The Cotswolds
Running through five English counties - Gloucestershire, Oxfordshire, Warwickshire, Wiltshire and Worcestershire – the Cotswolds certainly has a mix of identities.
However, you'll notice a recurring pattern of golden stone and verdant hills as you drive through the 2,000 square kilometre region.
Getting there: From Pembroke it's a three-hour drive to Cheltenham, a good starting point for a few days exploring the Cotswolds.
France
1. Normandy
Stretching across France's northwestern corner, Normandy has plenty to offer even the most varied of interests. History buffs can visit the WWII D-Day Landing beaches or view the Bayeux Tapestry.
For foodies, they can check out the home of Camembert, and the sightseers can check out the pretty harbour town of Honfleur and the imposing Gothic cathedral at Rouen.
Getting there: Sail from Rosslare to Cherbourg at Normandy's northern tip.
2. Brittany
Brittany's rich Celtic heritage and independent spirit seems to set it apart from the rest of France.
Stroll the charming streets and lanes of St Malo and Dinan, sunbathe and people-watch in upmarket Dinard, or visit the colourful and fantastic Les Machines de l'Ile in Nantes, based on the creations of Jules Verne and Leonardo da Vinci.
Getting there: From Cork or Rosslare you can sail to Roscoff in Brittany.
3. Loire Valley
You'll feel like you've walked into a fairytale in the Loire Valley's enchanting mix of castles, vineyards and châteaux. For postcard-perfect views, head to Chenonceau, Ussé and Chaumont.
Plus, you're just a two hour drive from Paris if you fancy a day trip to the French capital city or indeed to Disneyland.
Getting there: From Cherbourg you'll be in Tours, the Loire Valley's main transport hub, in 3.5 hours. From Roscoff it'll take 4.5 hours.