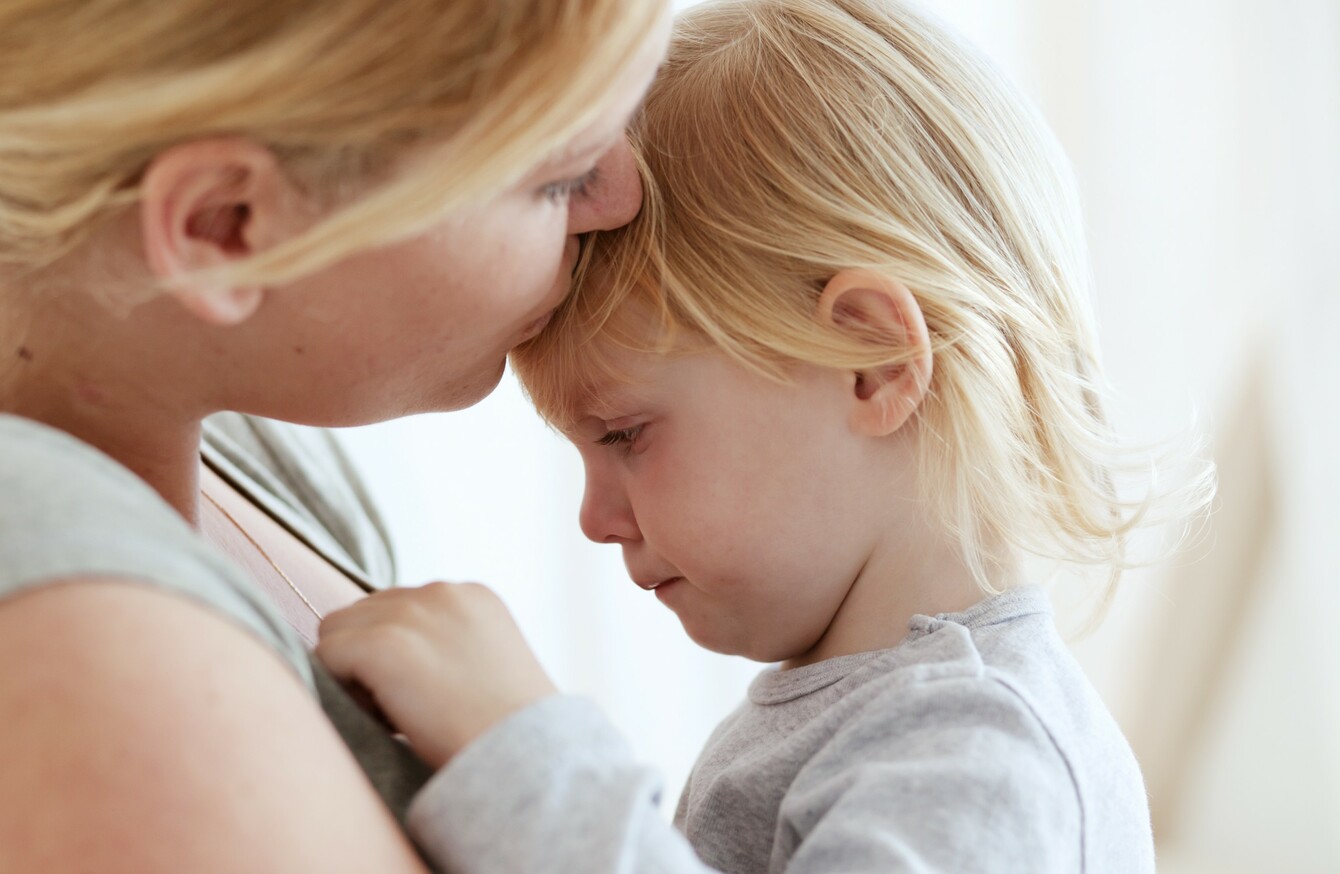 Image: Shutterstock
Image: Shutterstock
EACH WEEK, WE hear from a reader who can't figure out what to do about a tricky parenting situation. To get a balanced take on the dilemma, we ask Irish parenting experts to weigh in.
From choosing whether to push toilet training to allowing a baby to 'cry it out', being a parent involves decision after decision – and a whole lot of questioning yourself.
This week, one parent is debating the pros and cons of leaving her recently clingy two-year-old at home with a family member ahead of a long-planned weekend away.
Have a parenting dilemma you're struggling with? Let us know anonymously here and we'll share it with our panel of experts. 
This week's dilemma
I have a few days off work coming up and I'm hoping to go on a long-awaited weekend away with my husband. I've organised a family member to look after our two-year-old son, but I'm concerned about leaving him. He's been very clingy lately and I'm worried that us going away for two nights will really upset him.
We could cancel the trip, but we've been looking forward to it for months and I think some time away will be great for our relationship. However, it will be the first time we'll both be away from our son since he was born, and I'm worried that now isn't the right time to leave him. Am I being unreasonable by going on this weekend away while my son is going through a clingy phase?
What the experts have to say…
No, you're not being unreasonable – this is part of life. For a child to be clingy is a very natural and normal part of their development. All children will go through phases of wanting to be with their parent. They seek this comfort as we are their safe haven. However, it's also important to trust in their ability to cope without us, too. While they may show signs of upset initially when we leave them, more often than not, they recover with distraction and the continuation of their regular routine.
I would suggest that whoever is minding them keep to your routine as best as they can. This instills consistency and predictability that children love. Sometimes it's more us than our children that have that reluctance to separate! Allow yourself the time away together; it's good to have that independent time away from the kids too. 
- Aoife Lee, Parent Coach at @parentsupport
You're not being unreasonable – but there are other options. What you've so accurately described here is the struggle that we all have as parents – even when our children are older – and that is balancing everyone's needs. Sometimes this task can be difficult as someone is going to end up upset. In your case, you know how upset you and your partner might be, but you aren't sure of the effect it might have on your two-year-old. You can guess, you can ask friends, you can go on line but ultimately, you are going to have to make a call. Once you decide, then you can try and make it easier for everyone.
For example, if you decide to go on your own without him, maybe commit to one night away and leave the other night open, or maybe pick a venue that is not too far away. Explain to your son in a way that makes sense to him that you'll be away but you'll come back. You can also factor in Facetiming him if you think it would help. Or you can decide to go, take him with you and get a good babysitter to either go with you or use one the hotel provides. Or you can have a family holiday! We always made plans for ourselves but always ended up taking our kids. They are some of the best memories we have!
 - Krysia Lynch, Maternity Care Expert at Krysia.ie.
So what's the final tally? Is this reader being unreasonable?
Yes – 0
No – 2
Tell us your thoughts in the comments!
Have a parenting question you want answered? Let us know anonymously in our survey here or email us on family@thejournal.ie and we'll put it to the experts.