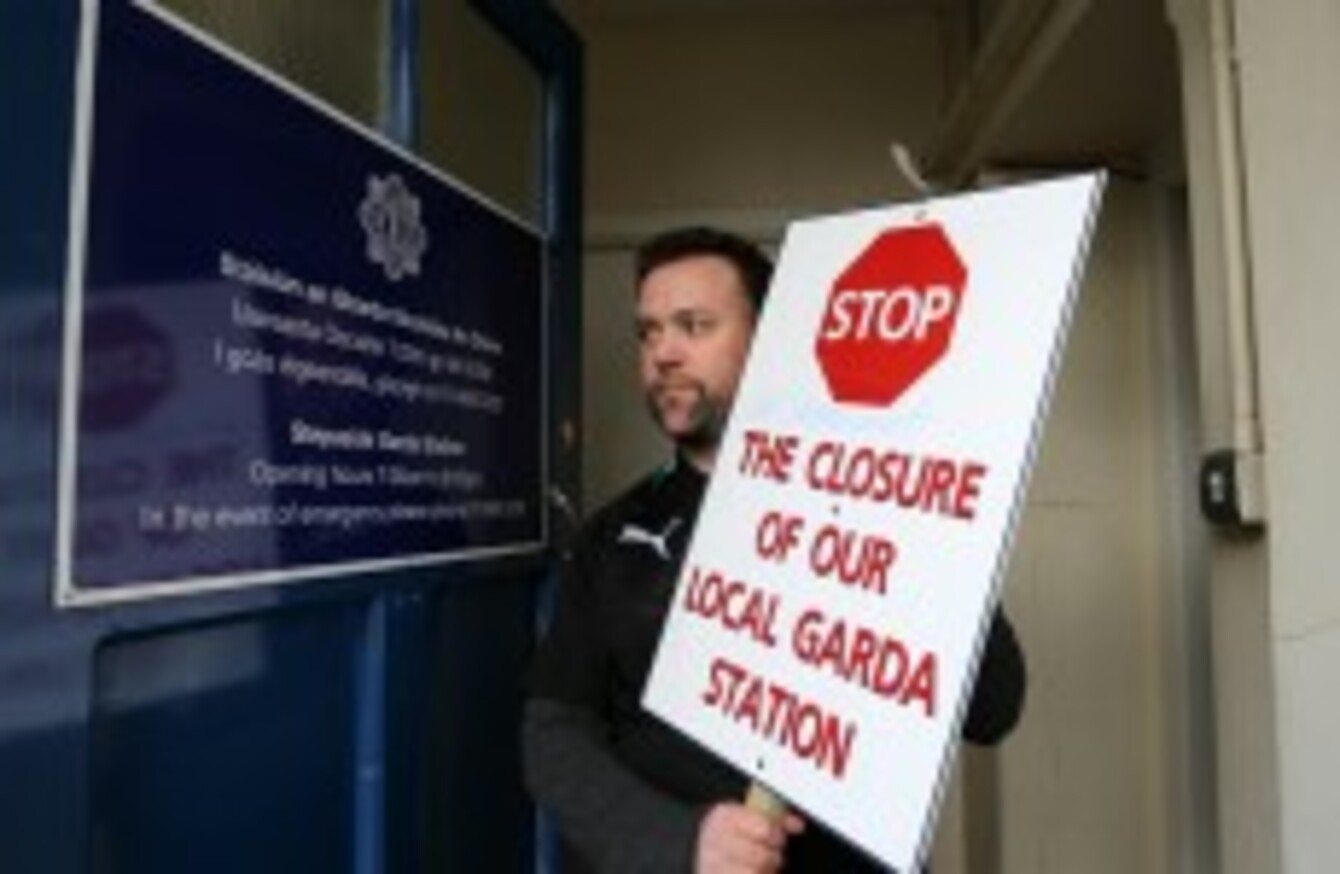 Image: Sam Boal/Photocall Ireland
Image: Sam Boal/Photocall Ireland
THREE GARDA STATIONS shut down in the last year have tenants who pay as little as €100 a month.
The Minister of State for the OPW Brian Hayes revealed in the Dáil at the start of the month that he former stations in Dalkey, Stepaside and Kill of the Grange were being occupied because the telecommunications masts on top of them generated income.
The closue of the stations were the subject of severe scrutiny, with Stepaside in particular causing huge controversy.
Hayes told the Dáil:
"The stations in question have telecommunications masts generating income from licence fees from the mobile phone operators. Accordingly, it has been decided that they will not be placed on the market at this time. The properties in question are considered to be commercially valuable and are not being considered for community use."
The company who organises the guardians, Camelot Property Management, says that the solution is used across Europe and suits all parties.
"Camelot have a large client base across Europe, protecting a wide variety of buildings during the period prior to a sale, re-development, regeneration or demolition. Clients include government bodies and local councils, project developers, banks and receivers and estate agents and surveyors."
Under the system, guardians who fill three criteria are allowed to live in the buildings, as long as they maintain them.
The criteria are:
That they are in full-time employment,
Have no children,
And have no pets
The guardians are then given a discount, of between 40 and 60 per cent on the rent of the buildings. In this case, the Garda stations all have cells, but also have bathrooms, bedrooms and kitchens.
Camelot say that the guardians off "a low cost alternative to traditional security and minimise the risk of theft and vandalism".
They point out that the scheme "Keeps the building alive" by reducing the risk of dilapidation and the value of the site maintained.
Individuals who want to take up the positions are thoroughly vetted and are told that they may have to leave at short notice.