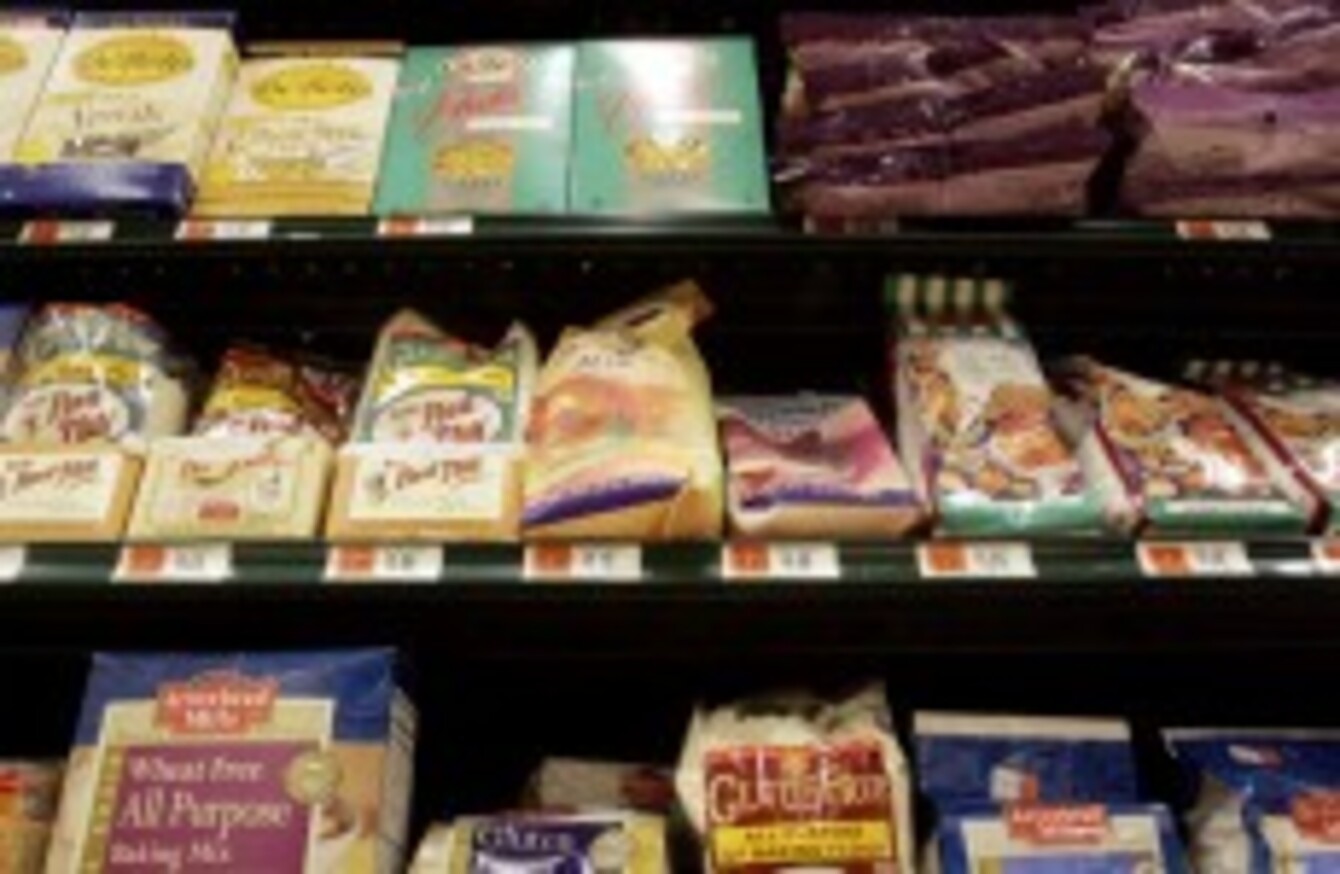 Gluten-free foods
Image: JIM MCKNIGHT/AP/Press Association Images
Gluten-free foods
Image: JIM MCKNIGHT/AP/Press Association Images
THE COELIAC SOCIETY has said it is "seeking clarification" regarding the cuts to the gluten-free product allowance that were publicised yesterday by the Irish Pharmacy Union.
The HSE said that gluten-free products will no longer be covered under State schemes such as the medical card, drug repayment schemes and long-term illness schemes.
It said that it is estimated that the decision to remove gluten-free products from the list will result in savings of around €3.6m on an annual basis.
The HSE commented:
Many European countries do not reimburse for gluten-free foods. Such products are considerably cheaper in a supermarket. For Medical Card holders, a Social Welfare Allowance is available. For non Medical Card holders, monies spent are taken into account for tax purposes.
Today, the Coeliac Society said that it had not been contacted directly by the HSE about these cuts.
We are working with the INDI (Irish Nutrition and Dietetic Institute) to strongly highlight the adverse effects of these possible cuts to the relevant bodies and as soon as we have more information we will be making a statement and keeping members updated in this regard.
One in every 100 people in Ireland suffer from coeliac disease, meaning the country has one of the highest incidences of the disease in the world.
The IPU said that the news of the cuts came with notice of the removal of three drugs from the list of those which can be reimbursed under certain State schemes. These are:
Glucosamine – which deals with wear and tear of the joints in osteoarthritis patients;
Omega 3 triglycerides – which are beneficial win conjunction with cholesterol-lowering drugs, and are often prescribed by cardiac doctors;
Orlistat – known as Xenical  here – a weight-reduction drug available on prescription.
A HSE spokesperson said that the cuts would total €6 million, but she did not know exactly what percentage of this the gluten-free products represented.
The cut came into effect last Friday (September 1) and the notice of the cut was circulated at midday yesterday (September 3).