Liveblog
GOOD MORNING AND welcome to Wednesday's liveblog.
We'll be with you until just after 9am this morning, bringing you the latest traffic, travel and weather updates from across the country.
Hi there, folks.
Catherine Healy here on TheJournal.ie's commuting liveblog, helping you get to where you need to go.
Spotted something we should know about? Email catherine@thejournal.ie or tweet me @Chealy_.
Not while driving, of course.
First things first: the weather. Met Éireann has issued a status orange fog warning – valid until midday today – for Connacht, Leinster, Cavan, Monaghan, Donegal, Cork, Limerick, Tipperary and Waterford.
Bright or sunny spells will develop in some parts later in the day, mainly in Connacht and north Leinster. Rain in the southwest will extend northwards across Munster and much of Leinster, with a risk of heavy, thundery bursts in south Connacht later.
Highest temperatures will be between 12 to 14 degrees.
Taking the N22 this morning? Be aware of road closures at Farranfore.
Gardaí are now at the scene of a crash in Cork:
Traffic is already busy on the M50 southbound at Red Cow.
Construction work on Upper Ormond Quay in Dublin is blocking the bus lane there:
Traffic is heaviest in Cork on the N40 eastbound:
Expect delays nearby on the South City Link Road:
Looking to catch up on this morning's top stories? Read our 8 at 8.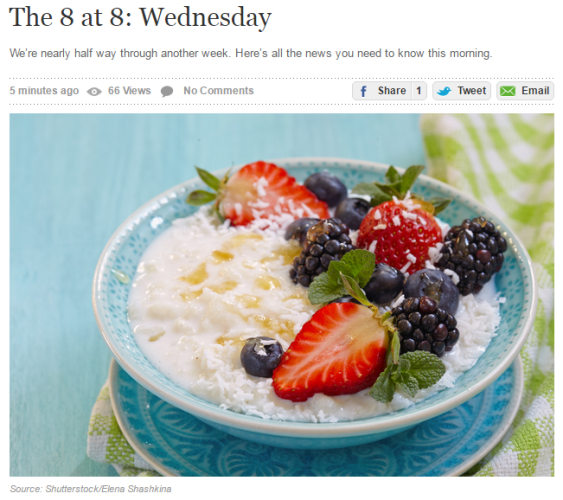 There are reports now of a two-car crash on the N7:
Take care if you're passing through:
Morning drive still ahead of you? Remember to use your fog lights if necessary and turn them off when back in the clear.
There are still foggy conditions nationwide – not least on the M1, pictured here just after 8am:
Another crash, this time on the N3 in Dublin:
There's been a collision in Santry:
The latest on that crash in Cork:
Meanwhile, on the Shantalla Bridge in Dublin 9:
Stuck on the bus, train or Luas? Here's some reading to keep you occupied:
Some good news, weather-wise:
Watch out for loose horses in Cork:
Fire services are now dealing with that crash on the Navan Road in Dublin. Inbound traffic has been blocked and delays can be expected for some time.
You might want to avoid the Rock Road in Dublin if you're in a rush:
The latest on that Navan Road collision:
Time to wrap up today's liveblog! Thanks for sticking with us.
Take care out there and have a good one.
Contribute to this story: