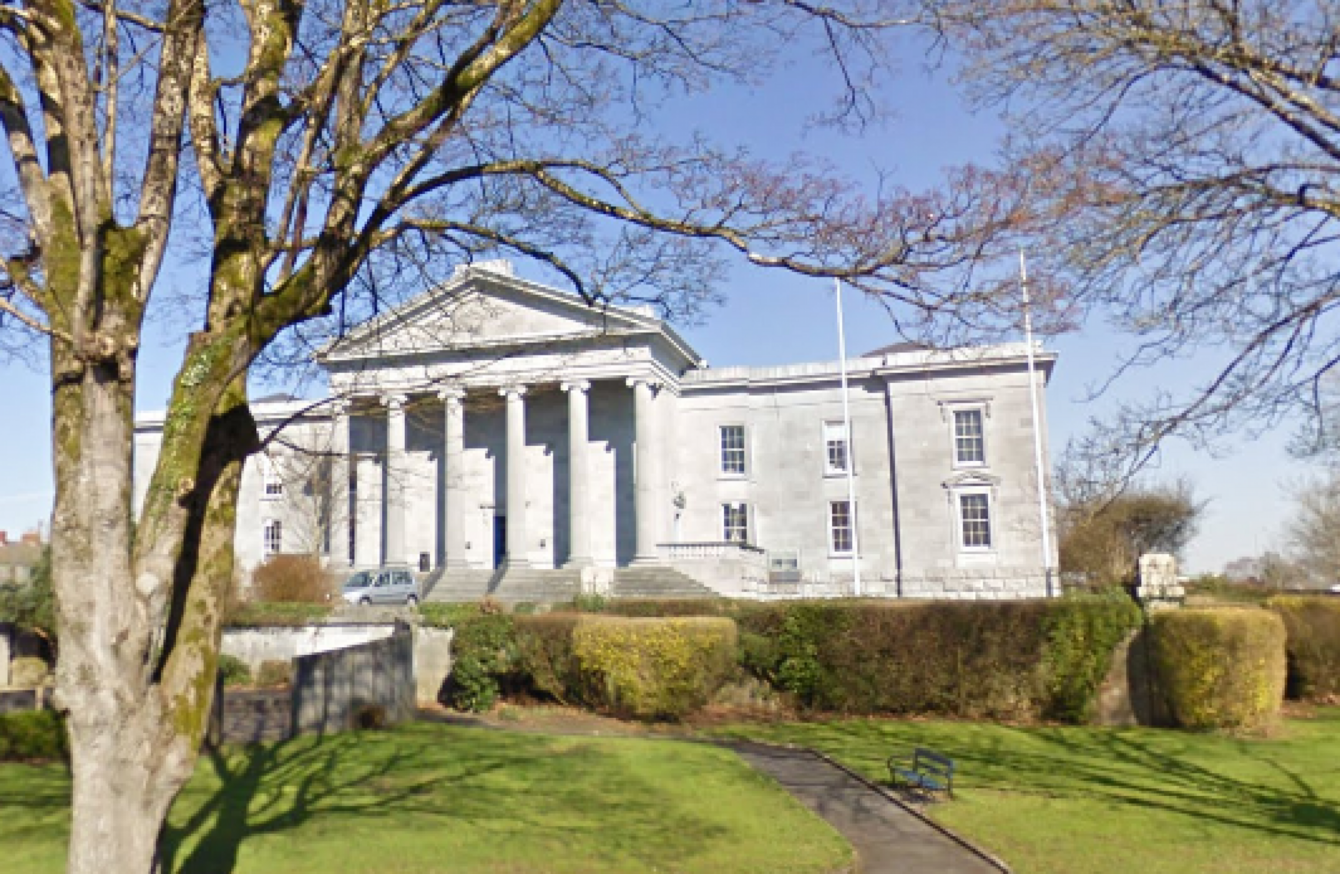 Ennis Courthouse
Image: Google Maps
Ennis Courthouse
Image: Google Maps
SMOOCH.COM SWINDLER Alan Custy has paid over "a significant sum of money" to a vulnerable, gullible, trusting woman he ripped off online.
Conman Custy, 41, of Dun na hInse, Ennis, Co Clare, hatched a scheme where he stole by deception almost €19,000 from the 'vulnerable' woman he met through the dating website smooch.com over five months in 2013.
The 47-year-old Limerick woman, who lives alone, was the second online female victim of the scheming Custy who previously received a three year suspended jail term in February 2012 for blackmailing a married woman who he met on connectedsingles.com.
In that case, Custy posed as a Michael Lynch and in the smooch.com case, the father
of two posed as an Alan Casey.
Custy has been given time by Judge Gerald Keys to pay back the compensation to the Limerick woman.
Counsel for Custy, Patrick Whyms BL told Ennis Circuit Court yesterday that Custy has paid back to date "a significant sum of money" to the woman.
Whyms said that up until today, Custy had paid off €14,700 and that there is a further €1,700 available in court which brings the total amount to paid over to €16,400.
Whyms said:
We are nearly there.
The target for Custy to reach is around €18,700.
Detective Garda Claire O'Shaughnessy previously told the court that the female victim in the case lives alone and was trusting, gullible, had health problems and suffered from self-esteem issues when looking for romance online in June 2013.
Victim became suspicious
At the sentencing hearing in relation to the smooch.com case, O'Shaughnessy said that the victim had become suspicious of Custy and contacted gardaí in November 2013 after coming across an online newspaper account of his blackmailing case.
However, by that stage, the woman had handed over €18,950 to Custy who said that he needed money to pay off the Revenue; the purchase of plant and machinery; for diesel and the payment of staff who were carrying out fictitious grass cutting contracts with Clare Co Council and Limerick Co Council.
The woman's victim impact statement read out by O'Shaughnessy said Custy's "abuse of my good nature completely shattered my confidence in men and people in general. I don't trust my instincts anymore and I have lost confidence in myself".
She said: "Before I took people at face value and built relationships easily.
I am now a nervous participant and suspicious of new people and getting to know them. I am not the same carefree vivacious person I was before I met him.
She said:
On a financial side, my act of kindness ended up with me having to borrow money to pay bills and mortgage, which I am still repaying and will be for a long time to come.
O'Shaughnessy said that the Garda investigation involved going through hundreds of emails and text messages while stating that Custy and the woman met several times after making initial contact through smooch.com.
Judge Keys today further adjourned the case to next March to allow Custy complete paying the compensation over to his victim.
Comments have been disabled as the case is still before the courts