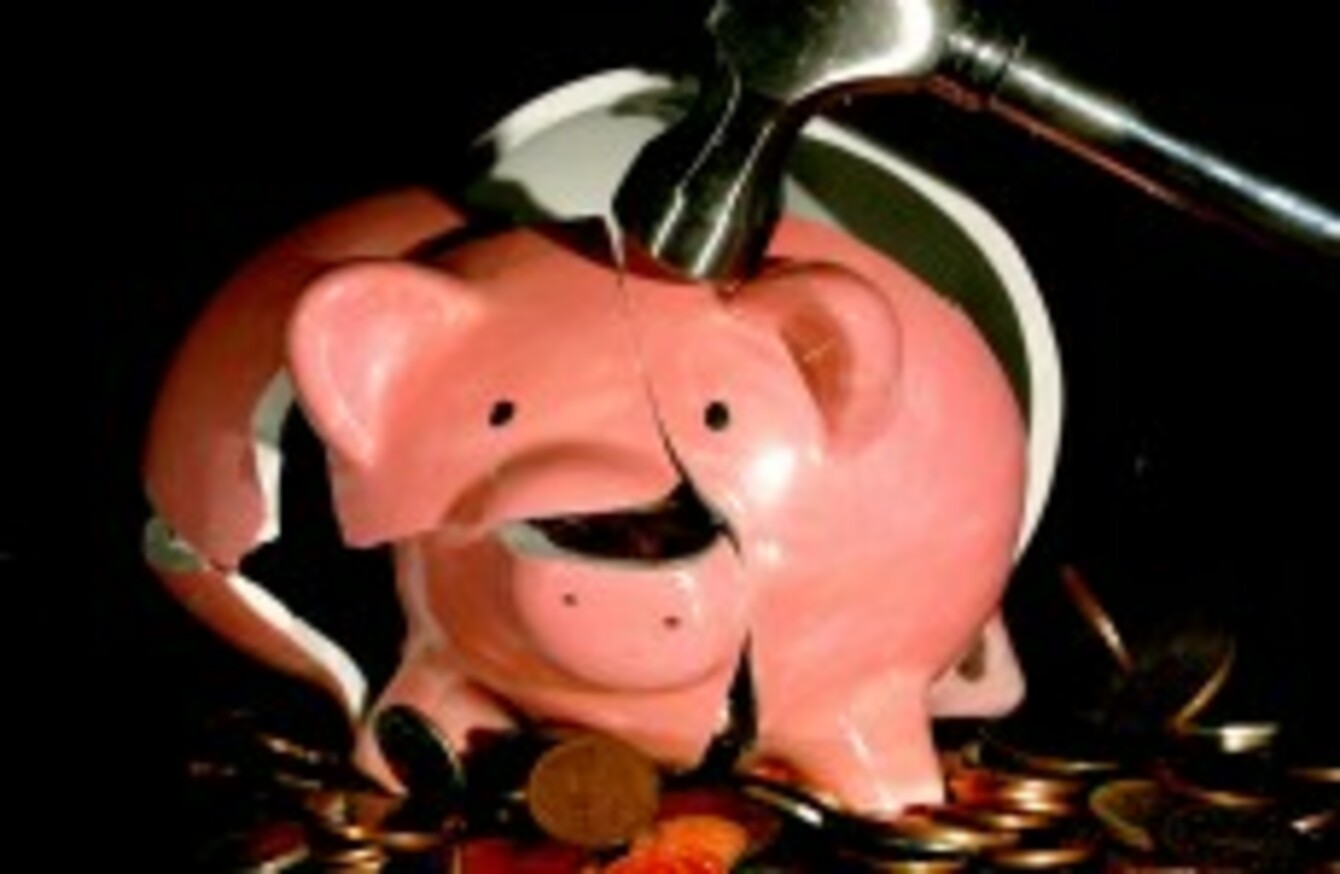 Image: Anthony Devlin/PA Archive/Press Association Images
Image: Anthony Devlin/PA Archive/Press Association Images
NEW DATA HAS revealed that 55 per cent of people believe they are saving less than they ought to – and has also noted a decline in the number of people putting any money at all aside.
In March, the total number of people not saving at all stood 31 per cent – up from 24 per cent during the same period in 2011. Of those surveyed, 44 per cent said they didn't believe that now was a good time to save and 58 per cent said government policy was discouraging saving.
The Nationwide UK (Ireland) /ESRI Savings Index indicated that people aged under 50 were more focused on paying off debt than saving, with 56 per cent saying they would use surplus cash t0 tackle debts rather than save. In contrast, just 37 per cent of those aged over 50 would do so.
In addition, just 5 per cent of the under-50s said they would spend spare cash, while 16 per cent of the older age group showed a greater willingness to spend excess money.
The Savings Index was 79 in March – a decline from 108 in March 2111, while the three-month average declined by 8 points to 96.
Commenting on the findings, Brendan Synnott, Managing Director of Nationwide UK (Ireland) said that Irish consumers were "wary of influences impacting on the savings environment".
"This point is illustrated by the high percentage of people who do not believe that now is a good time to save and that government policy discourages saving," he said.
Synnott said the divergence in consumer attitudes towards spending and saving between the over and under 50s could be partially explained that the under 50s were currently feeling "considerably" more financial pressure. "Although they are more likely to save on a regular basis they are less satisfied with the amount they are saving and paying down debt is their preferred use for any spare cash," he said.
Synnott warned that the group's inability to save and reluctance to spend would continue to impact on Exchequer figures and the Irish economy's recovery, however – on a more positive note – he said the over 50s were showing an increased willingness to spend their spare cash.
He also noted that 15 per cent of all respondents and 20 per cent of under-50s expected to be able to save more in six months' time.
Of the total population of Irish savers:
39 per cent indicated that they are saving for unexpected expenses
16 per cent said they are saving for education or training
10 per cent said they were saving for a holiday
In terms of how much money people are saving each month:
7 per cent save up €25
20 per cent save between €26 and €50
28 per cent save between €51 to €100
26 per cent save between €101 and €200
19 per cent save in excess of €200 monthly