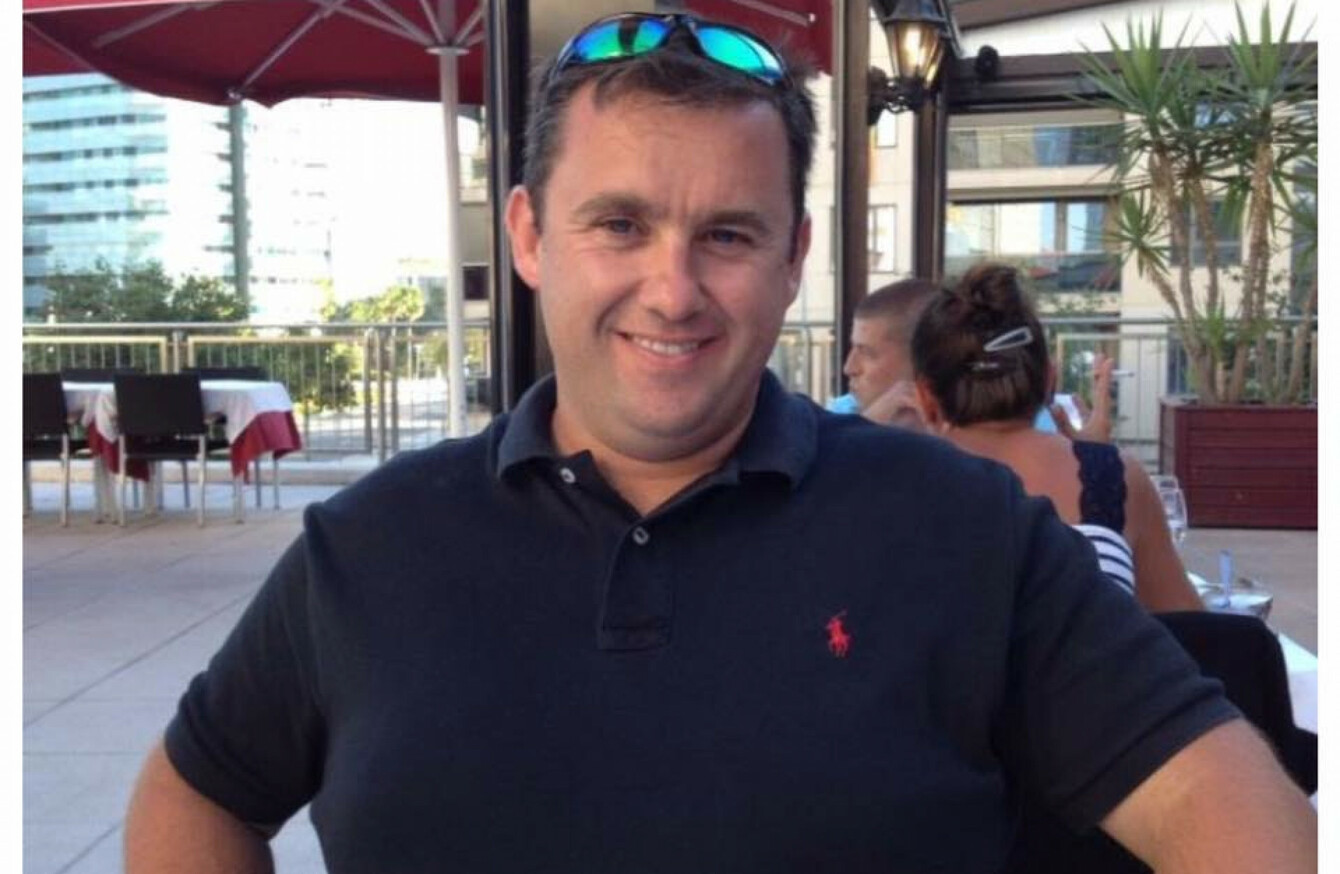 Jason Corbett.
Jason Corbett.
THOMAS MARTENS, ONE of the defendants accused of second-degree murder, testified that he hit Jason Corbett multiple times with an aluminum bat because he felt he was going to kill his daughter.
Martens was the first witness called by the defence. He said that before the incident, he was in the basement sleeping. He said he heard thumping and screaming coming from the room above him and that he grabbed the bat and went upstairs to investigate.
"It sounded bad," Martens said. "Like a matter of urgency."
Molly Corbett and her father, Martens, are each charged with second-degree murder in Jason Corbett's 2015 death. They claim Jason Corbett, who was originally from Limerick, was choking Molly Corbett and threatening to kill her, and they acted in self-defence.
Investigators have cast doubt on that defence. Authorities say Jason Corbett was planning to leave Molly Corbett – his second wife and former nanny to his children – and return to Ireland.
Martens said he opened the door, and after a long pause, he testified to the court about what he saw.
"In front of me, I would say seven or eight feet, Jason had his hands around Molly's neck."
"I said let her go, and he said, 'I'm going to kill her'," Martens said as his voice cracked.
Martens then said as he entered the bedroom, Jason Corbett turned to him and held Molly in the crook of his right arm. He said Jason began inching toward the hallway that led to the bathroom, so he hit him on the back of the head with the bat.
"I was afraid that he'd get to the bathroom, and that would be the end of that," Martens said.
Martens said the blow did not have much effect on Jason Corbett. As Jason moved toward the bathroom, Martens said he tried to hit him as many times as he could to distract him from holding Molly. He said that he did not have much room to get to Jason in the hallway.
He said that in the bathroom, he hit him in the back of the head again. Martens said Jason Corbett then began changing tactics and forced Martens to back pedal out of the bathroom.
"(Jason Corbett) initiated action toward me, and I was scared," Martens said.
Martens said when they were back in the bedroom, he attempted to hit Jason, but the Irishman caught the bat with his left hand. Martens testified that this allowed Molly to wiggle free.
"I'm thinking the next thing is going to be a bat in the back of my head," Martens said.
Martens said he decided to rush toward Jason.
If I stay (on the ground), I figure he was going to kill one of us or the both of us. As desperate as (rushing) sounds, it seemed like the best thing to do.
Martens said there was a struggle for the bat, but he won control. He said that he kept hitting Jason until he went down.
"I hit him until I thought he could not kill me," Martens said. "He said he was going to kill Molly, and I certainly felt he was going to kill me."
He then told Molly Corbett to find a phone and call 911. Martens said he didn't know how effective the CPR was and added that the emergency crew took over when they arrived.
'Not his favourite person'
Afterward, Martens testified that he was taken to the Davidson County Sheriff's Office and provided a statement without the presence of a lawyer.
"I didn't think I needed to (call a lawyer)," Martens said. "I did what I did."
Martens said that during the time of the marriage, Jason Corbett was not "his favourite person".
Joann Lowry, a coworker of Martens, testified that he once told her, "that son-in-law, I hate him".
"We made nice with each other," Martens said. "We were superficially friendly."
He recalled the instance of a pre-wedding party at his house where he felt Jason Corbett and his friends were drinking, smoking and being rude.
Martens said on 1 August 2015, he and his wife were originally supposed to attend a dinner party, but they cancelled. Instead, he said they travelled to Wallburg to visit Jason and Molly and the grandchildren.
Martens said he and his wife arrived around 8.30 pm. He and other family members gathered in the house and ate pizza. Martens said he had a glass of wine, and he believed Jason finished a pint of beer and had a mojito.
Martens said at this time, Jack Corbett (Jason's son) was at a party, and that he did not come to the house until 11pm. Martens said instead of giving the bat to Jack at this time, he took the bat with him to the basement.
"I was tired," Martens said. "We had to drive over. There was plenty of time (to give him the bat). I was ready to go to bed."
After the defence's questions, the prosecution asked Martens several questions about his experience with the FBI.
FBI training
Martens testified that he received self-defence and physical training from the FBI and that he was taught how to shoot. He also said that he was instructed in "use of force" training.
Martens later said he had training with a baton, which he agreed could be used similarly to an aluminum bat. The prosecution asked if it was an intentional decision to strike Jason Corbett, and Martens answered "yes".
"(The head) was the area of the body that I hoped would not likely result in injury to my daughter," Martens said. "I had a very limited choice given to me. I couldn't effectively get to Jason's body that I thought would be debilitating."
Martens continually said that he was not aware of any physical altercations between Molly and Jason before the night of the incident. He said that he once observed bruises on his daughter but didn't know the source.
He said that at first, he approved of the marriage.
The prosecution asked if Martens was aware of Jason's assets and if he was aware Jason transferred approximately $350,000 for the payment of the house at Panther Creek Court. Martens said he was not aware of his son-in-law's assets and was not sure on the exact amount of the house.
The prosecution later asked Martens about statements he made on previous occasions regarding his disapproval of Jason.
Life insurance
One of these was allegedly a statement to a coworker when asked why he didn't attend a trip to Washington DC with Jason Corbett, Molly Corbett, his wife and the grandchildren.
"Why would I want to go on vacation with that asshole," Martens allegedly stated.
According to the prosecution, Martens told detectives that Jason "never measured up to my daughter".
The prosecution then asked if Martens was aware that Molly Corbett was a beneficiary of Jason's life insurance policy, and Martens said yes. But he testified that was not aware that the payout of the policy was $600,000.
The court debated whether questions about the life insurance policy should be allowed in front of the jury, but the judge ruled that he'd allow them.
The trial continues.
Comments are off as legal proceedings are ongoing.