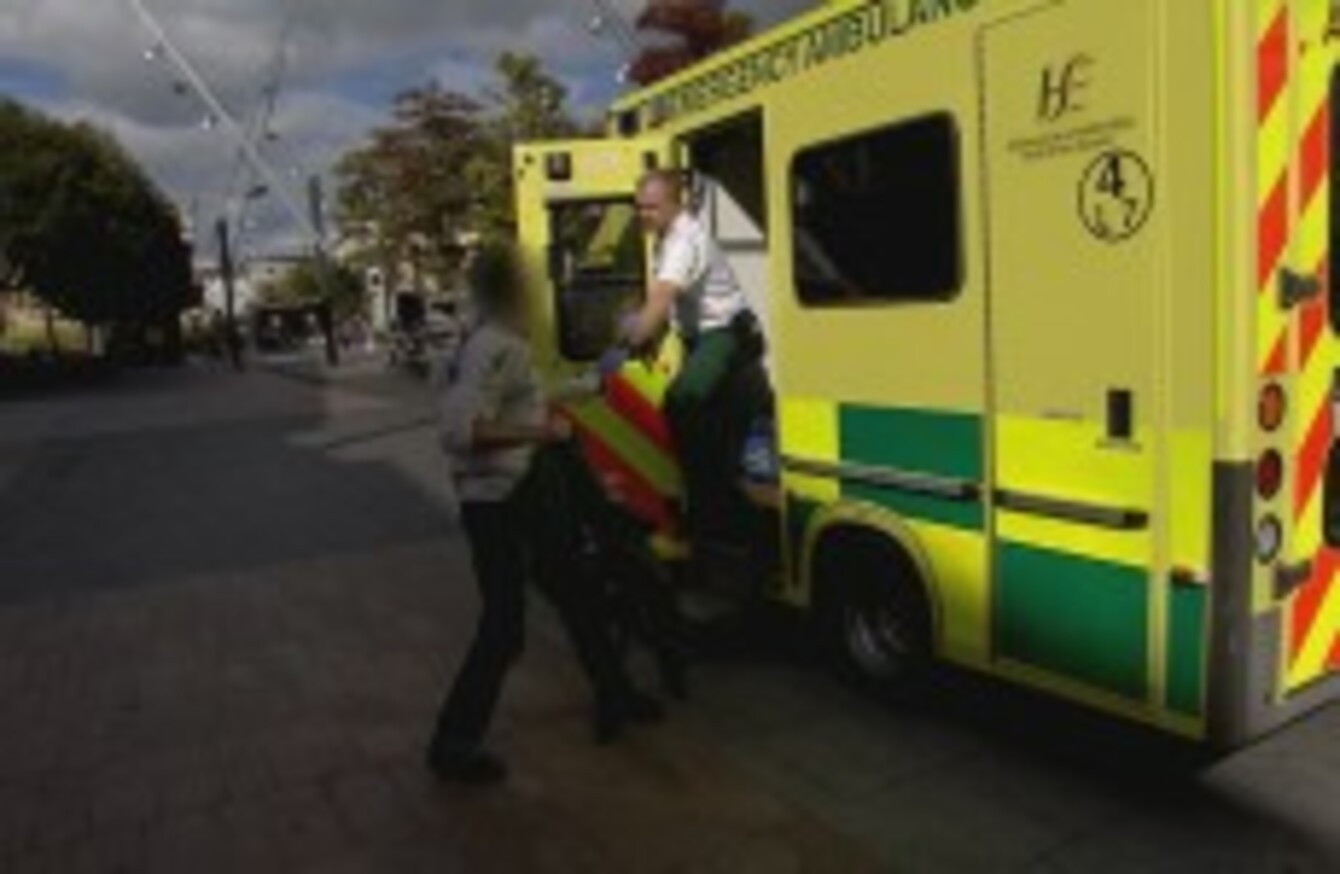 PARAMEDICS DEAL WITH a wide range of situations across the country everyday, including drug overdoses.
Two paramedics in Cork dealt with a man who became aggressive when they helped him after he overdosed on heroin.
Advanced Paramedic Peter Delea and Paramedic Imelda O'Shea Coughlan said the man was not happy to see them.
Delea said, "It's rare you get a really bad reaction from someone. They might be upset and they might give out to you a little bit but it's rare they get upset and violent and jump up and get aggressive with you, but that's what happened with this chap.
He jumped up, he started to get aggressive, he pulled out the IV we had on his arm.
When the pair arrived on the scene the man was not breathing so they administered Naloxone which blocks the effects of the drug and can essentially bring someone back to life.
Speaking on TV3′s Paramedics O'Shea added:
We had the risk of blood exposure as well because he was waving his hand around the place with blood dripping off his arm.
Source: TV3 Ireland/YouTube
Speaking in an interview with TheJournal.ie yesterday Sinn Fein's Jonathan O'Brien addressed the issue of heroin abuse saying, 'I lost the rag to make Joan Burton wake up'.
Meanwhile, Fianna Fáil plans to publish a Drugs Action Plan this afternoon.
The party's spokesperson on Justice Niall Collins said, "Ireland has an escalating drugs crisis that has infiltrated every community across the country.
At the moment it's estimated that one person dies every single day here from drugs.
"What we need is a radical new approach to addressing the drugs crisis, supporting victims and their families and cracking down on drug related crime."
Paramedics will be aired on TV3 tonight at 9pm.