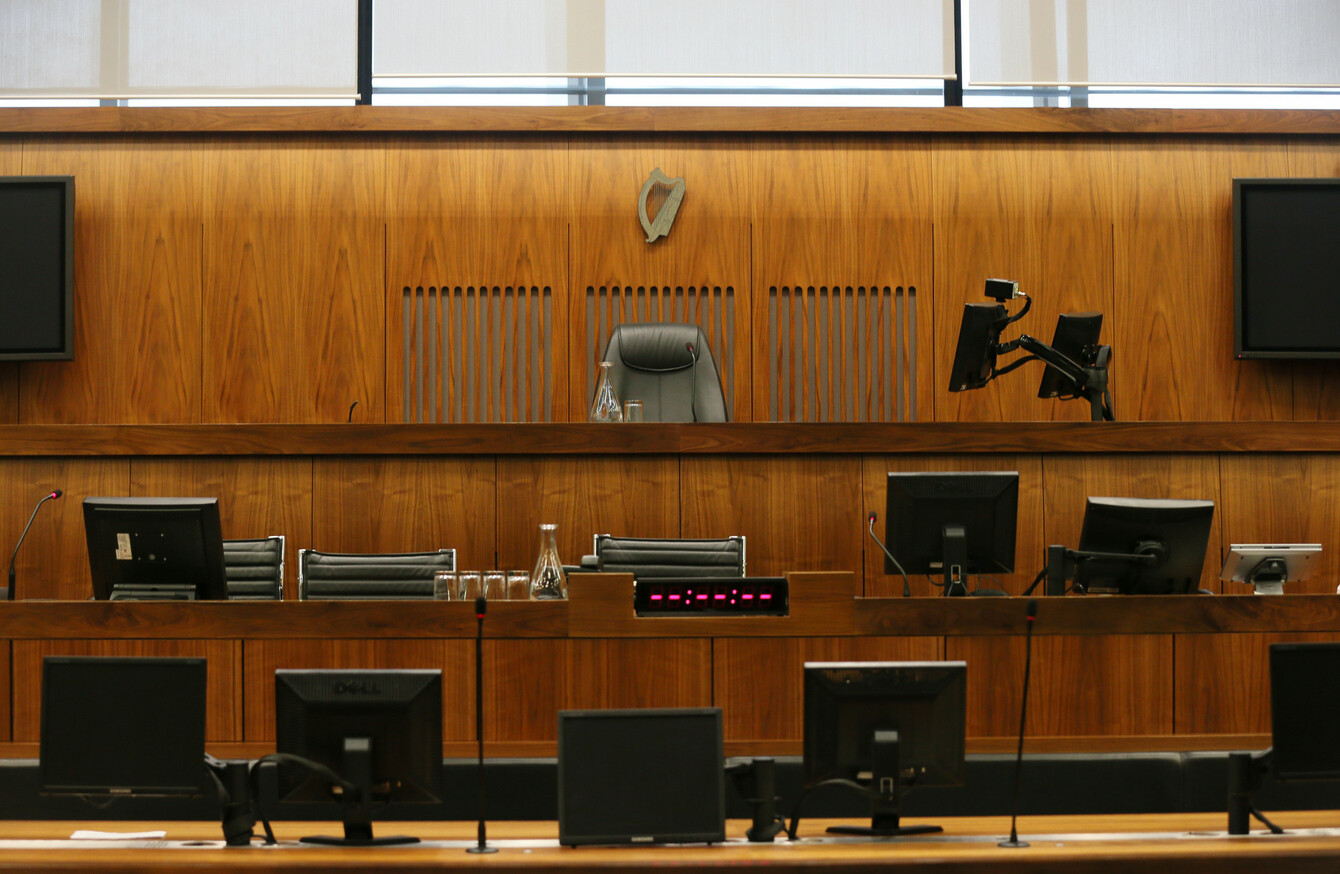 Image: Laura Hutton/Photocall Ireland
Image: Laura Hutton/Photocall Ireland
THE CENTRAL CRIMINAL COURT heard 23 murder trials, six manslaughter trials and 77 rape trials last year.
The Courts Service annual report, which shows the state of Irish courts around the country, reveals that last year there was 14% increase in the workload for the criminal court.
The number of rape trials heard in the Central Criminal Court increased by 22% from 59 in 2016 to 77 last year.
Sentencing figures for perpetrators of rape show 44% got over a ten-year sentence, 47.5% got between five to 10 years while 8.5% got two to five years.
In terms of sentencing for manslaughter, 47% were sentenced between two to five years, 47% between five to ten years, and 4% over 10 years.
Personal insolvency and repossessions
In other statistics, the report shows the number of bankruptcy applications decreased last year, while personal insolvency applications are up 37% over a two-year period.
The number of possession orders sought in the Circuit Court was 878, a 19% decrease on the 2016 figure of 1,088. The Courts Service said there had been a 52% decrease in new possession cases over the last four years.
Personal injury awards totalled €206 million – ranging from €500 to €15 million. Of last year's awards, 50 of these were for medical negligence – totalling €99 million.
Other figures correlated for the report show that European arrest warrants were up 42% from 243 to 344.
Domestic violence matters remain similar to last year, though there has been a reduction in barring orders granted over past six years of 30%, from 1,165 down to 822.
However, there has been an increase in protection orders from 3,849 up to 5,006. In terms of drug offences, there has been an increase in the number of drug cases coming before the courts, up from 20,000 to 23,000.
Under pressure 
The report shows that the Court of Appeal is stretched for resources and receiving more appeals than it can hear each year.
The current waiting time for an appeal in a civil case to be heard is 20 months, and 21 weeks for a criminal case.
The President of the Court of Appeal, George Birmingham, has called for more judges to be appointed.
Speaking at the launch of the report, the Justice Minister Charlie Flanagan said he would continue to appoint judges until Minister Shane Ross' Judicial Appointments Bill gets over the line. Last year, 15 judges were appointed, and so far this year, 16 have been appointed.
Discussing the Judicial Appointments Bill, Flanagan said that he hoped to have it completed by the end of the year.