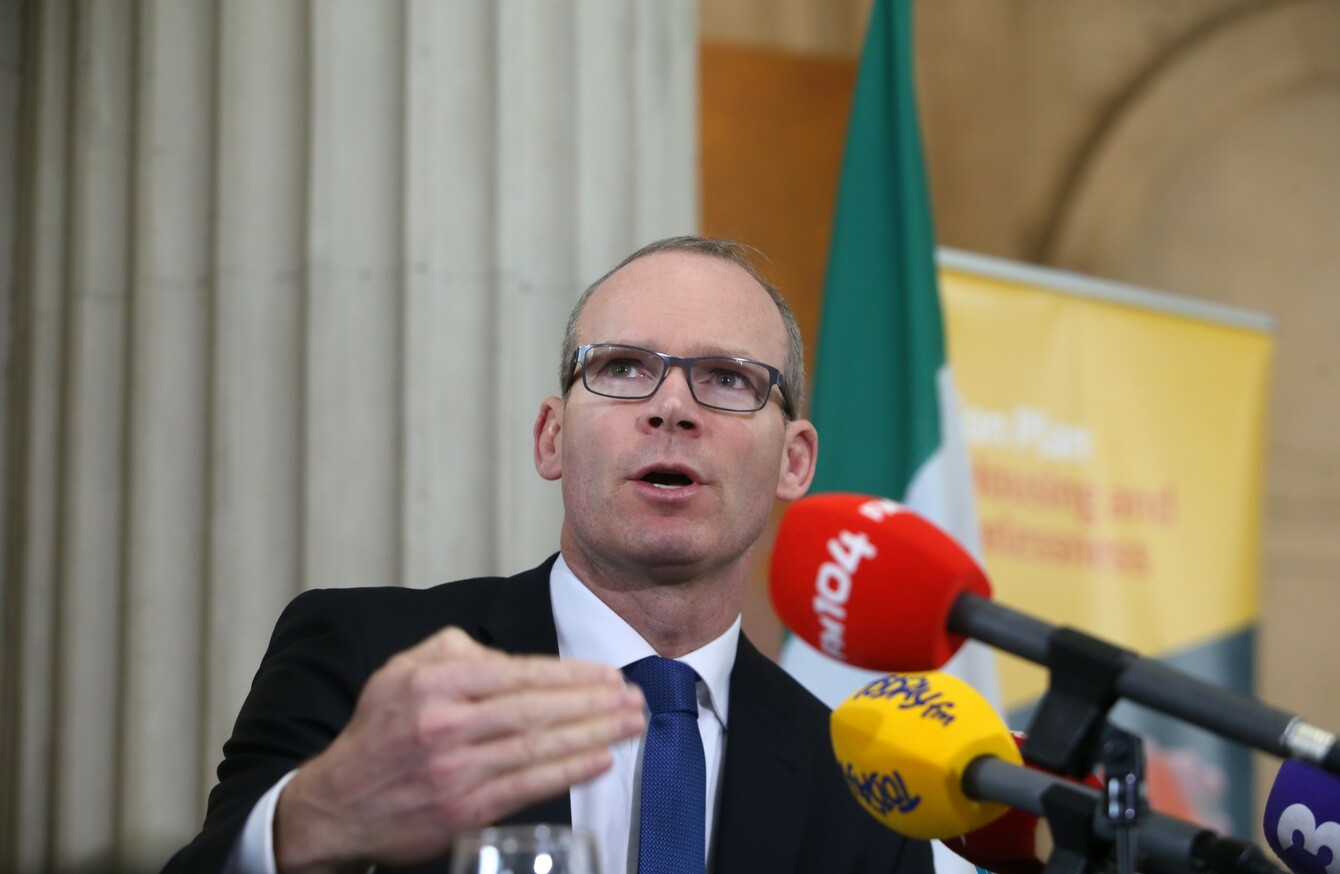 Image: Sam Boal/Rollingnews.ie
Image: Sam Boal/Rollingnews.ie
MINISTER FOR HOUSING Simon Coveney has signed orders that will designate Maynooth, Co Kildare, and Cobh, Co Cork as rent pressure zones, which will limit the annual rent increases in these areas to 4%.
The expansion was announced at the launch of the Residential Tenancies Board (RTB) expanded rent index report, which showed that private sector rents across the country grew by 7.8% in the last quarter of 2016, compared to the same period last year.
Private rents in Dublin are now 8.3% above their peak level reached in 2007, while the country as a whole is 2.7% below its 2007 peak.
The standard national average rent as 2016 closed stood at €986 per month.
The pace of growth in the Dublin rent index exceeded that of house prices in the fourth quarter of 2016.
Minister Coveney said that the report "represents a major innovation", involving collaboration between the RTB and ESRI which "will give us a significantly more detailed understanding of market behaviour in the rental sector".
The new report now focuses on more localised geographical data for the first time by focussing on different rents in the 137 Local Electoral Areas across the country.
Coveney said that his department used the report to target the areas facing the most severe pressures from rent increases, so that they too could be designated rent pressure zones.
Any area where rents had gone up by more than 7% in four out of the previous six quarters, and where the rents were above the national average qualify to be designated rent pressure zones.
Four Dublin local authority areas, and Cork City, were chosen as areas which would limit annual rent increases in December, and a further 12 areas in Galway, Kildare, Meath and Wicklow were designated as rent pressure zones in January.
With the addition of Maynooth and Cobh local electoral areas, Coveney said that some 57% of tenancies nationally are now located in rent pressure zones.
Drogheda had also been up for rent pressure zone status, but while rents had risen by more than 7% in the previous six quarters, rents for the entire area were still not above the national average and so it did not qualify.
When questioned over the huge rents in areas of Dublin, which in some cases are double the national average, Coveney said the zones "did not solve everything".
He said that building more houses was key to lowering rents, and that the 4% rents controls were designed to give "some certainty" to tenants living in areas of high rent.
"The practice effect of these measures," he said, "is that more than 186,000 households who currently rent their homes in these areas now know exactly what maximum rent they will have to pay over the next three years."
In June, six months in to the policy, it will be possible to ascertain the initiative's effectiveness, Coveney added.
With reporting from Cormac Fitzgerald