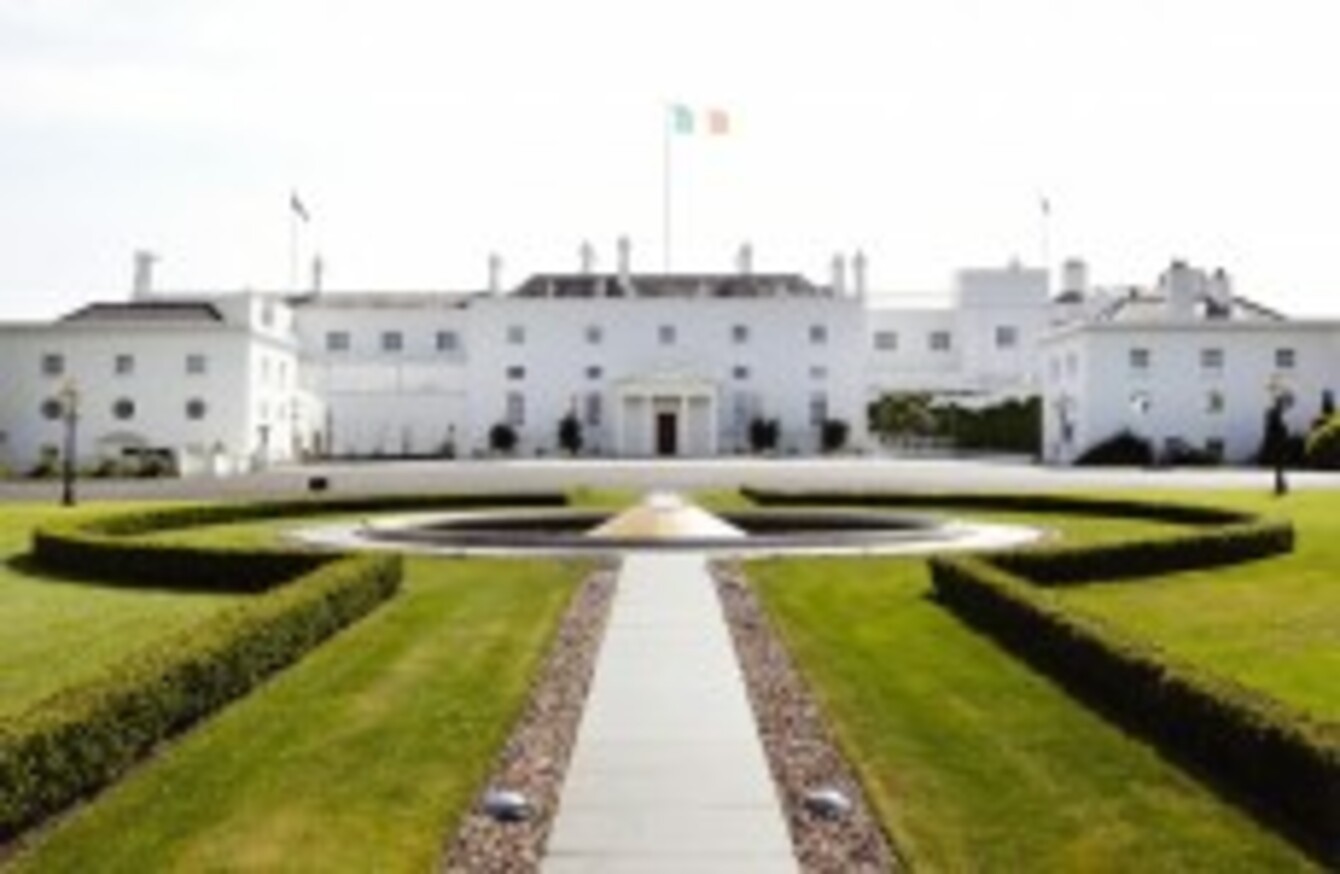 Brian Cowen will travel to Áras an Úachtaráin on Tuesday to seek the dissolution of the Dáil.
Brian Cowen will travel to Áras an Úachtaráin on Tuesday to seek the dissolution of the Dáil.
DÁIL ÉIREANN will meet again on Tuesday before Taoiseach Brian Cowen goes to Áras an Úachtaráin to seek its dissolution and confirm the date of the general election, it has been confirmed.
Cowen this morning told Raidió na Gaeltachta's Adhmhaidin that he would visit President McAleese on  Tuesday next, confirming that the Dáil would meet on Tuesday first, in a final ceremonial meeting before it is dissolved and the general election campaign officially begins.
The date of the election would also be fixed then – and with dissolution taking place on February 1, the election must take place between February 22 and March 1, most likely on the Friday of that week, February 25.
The confirmation comes as the political parties make arrangements for a potential Dáil sitting on Saturday night, as the Finance Bill is sent to the Seanad for a two-day debate beginning this morning.
The upper house of the Oireachtas will discuss the 'second stage' of the Bill today, with a number amendments likely to be tabled when it reaches Committee Stage tomorrow morning.
The Dáil will be required to reassemble if the Seanad identifies any shortcomings in the Bill and passes any amendments to it; it had previously been thought that Cowen may have taken the opportunity of that sitting to announce the dissolution.
Regardless of that, however, the Dáil's political parties have kept at least 20 TDs on notice for an 8pm sitting on Saturday – with 20 being the minimum number required for the Dáil to proceed with its business.
The Dáil as a whole will likely reassemble at 2:30pm on Tuesday, when Cowen will make a final speech to the house as Taoiseach before proceeding to meet the President and ask her to dissolve the Dáil and officially begin the election campaigns.
That speech may also be when Cowen announces whether he intends to seek election as a TD in the coming election, with Cowen adding that he would speak to his family and advisers in the coming days to decide his future in politics.