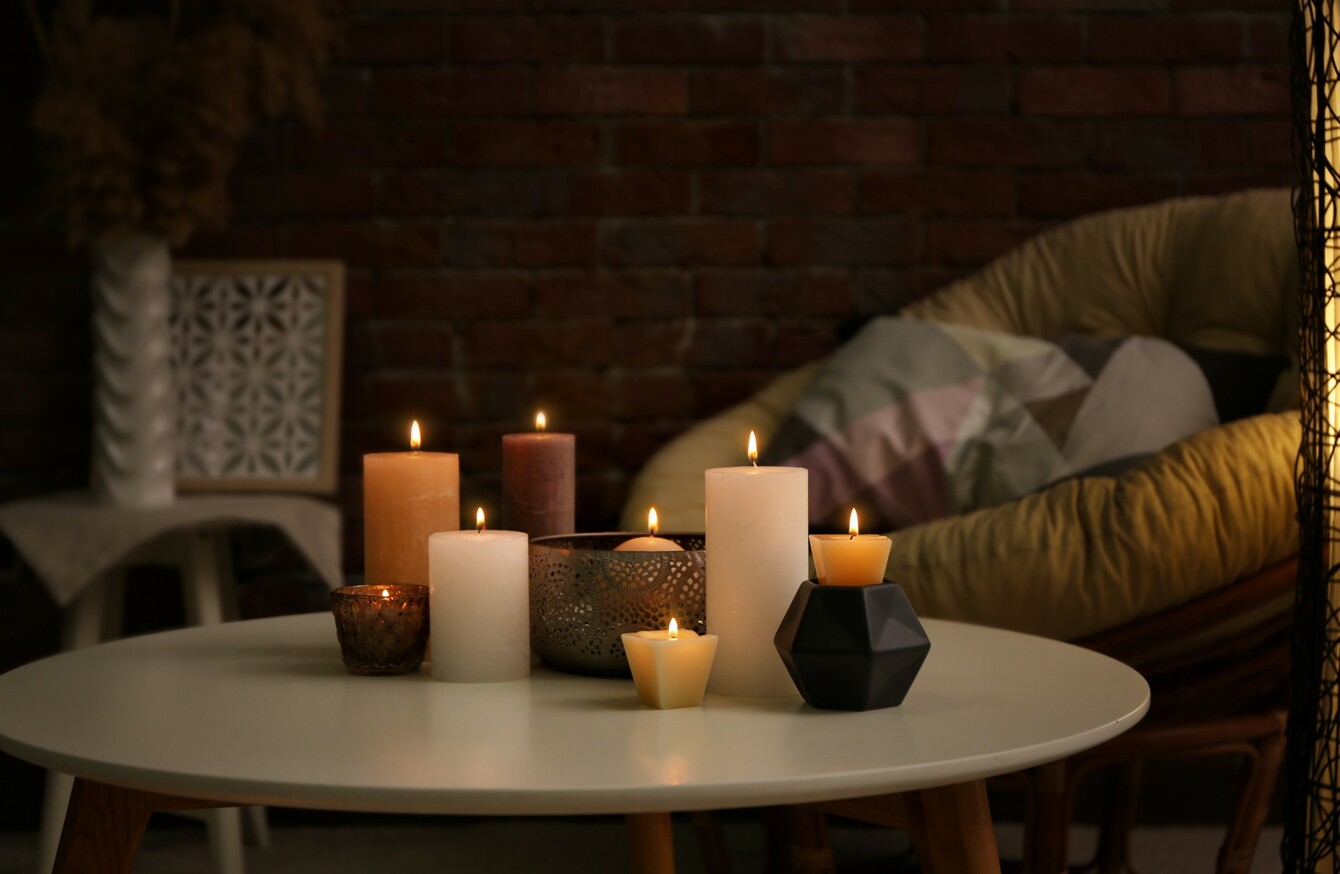 Image: Shutterstock/Africa Studio
Image: Shutterstock/Africa Studio
CANDLES ON THEIR own don't do the whole job when it comes to decorating.
But when they're paired with the right accessory or put in just the right spot, they can be an affordable addition to the home, creating ambience and warmth instantly.  
This week, we've found six inventive ways to display candles of all shapes and sizes, to create a warm and cosy glow that will have you looking forward to these autumn evenings.
Reflect with a mirror: Placing candles on or near a mirror will maximise their glow. @jyhome_ completes the look with these floating tealights in vases of varying heights, too.  
Check out these different sized cylinder vases from M&S. 
Choose a pretty votive: Investing in a design er votive can draw attention to something as small and unassuming as a tealight. We like how @hartog1936 uses a few votive holders that resemble exposed light bulbs – sans the need for electricity.
Find these Hoop tealight holders at Stelton Design.
Fill your fireplace: For those who don't fancy setting up a fire every evening, filling the fireplace with a mix of pillar and tapered candles like @decoratinggenius might be the next best thing. Not only does it look great, it might be a whole lot safer if you have small children around, too.  
Find similar pillar candles at IKEA.
Hang them up: Not quite ready to come in from the garden? Add some ambience to a warm evening by placing tealights into hanging votives that you can dangle from tree branches. @gershwinandgertie shows that you can never have too many, too.
Check out John Lewis for a lookalike.
Candlesticks add height: Tapered candles are elegant but can look quite plain on their own. Investing in some interesting candlesticks and surrounding them with flowers, like @honourandblessing has done here, will create a gorgeous centrepiece for your next dinner party.
Check out Arnotts for a selection of tapered candles.
Candle groupie: This is probably an idea for a home without young kids, but we're fans of grouping a collection of candlesticks together to replace the need for a table lamp. Setting a group of candles against a backdrop of books, art and coloured vases shows that @714delaware is a collector of pretty things.
Find similar gold candlesticks to start your collection on Trouva.