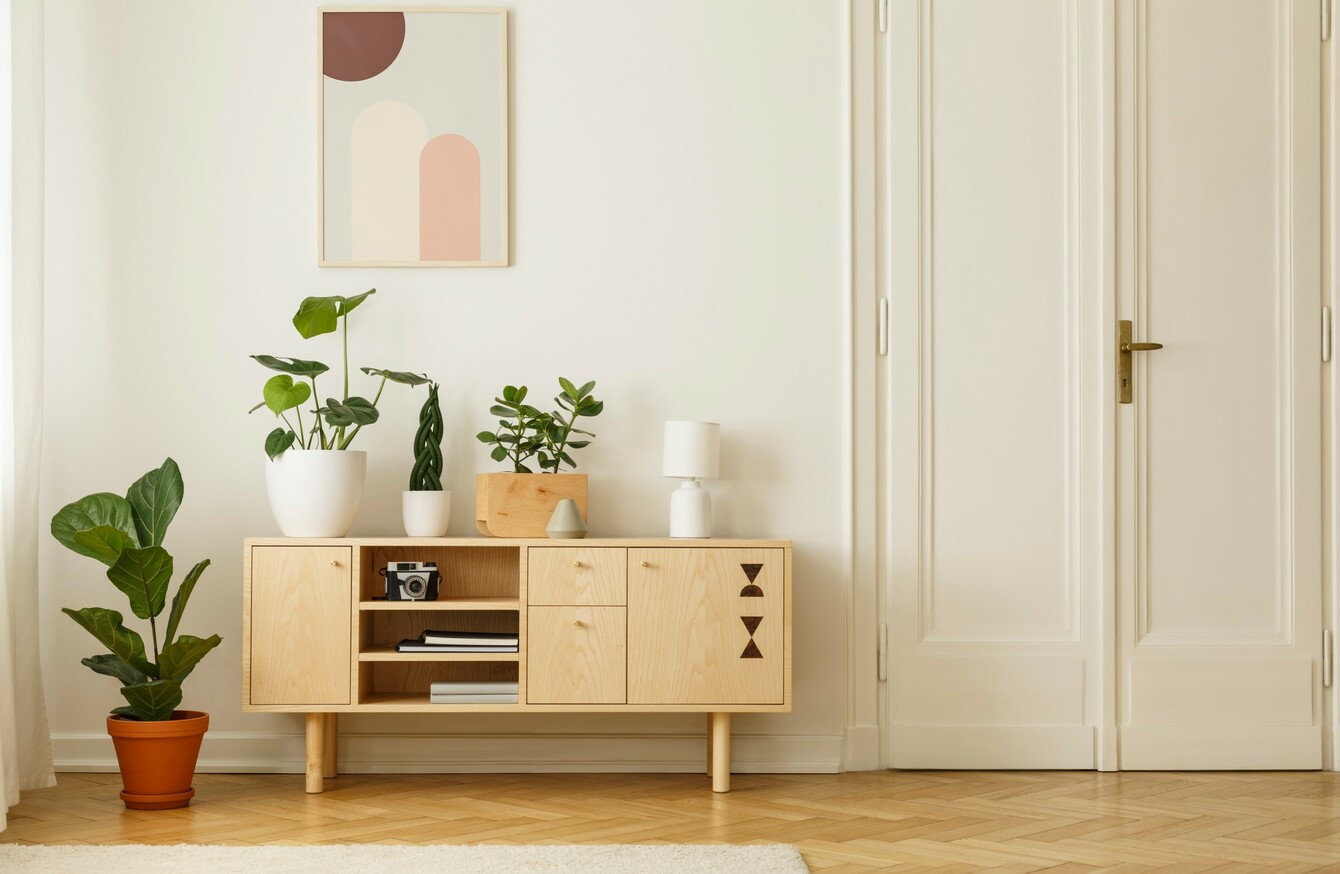 Image: Shutterstock/Photographee.eu
Image: Shutterstock/Photographee.eu
IF YOU WANT a clutter-free space, proper storage is an absolute must. That might sound like you need to sacrifice style, but that's not the case with a sideboard, which provides useful – and beautiful – storage.
A sideboard lets us hide away those essentials that only make an appearance every so often – the toolkit, endless paperwork or that long-forgotten foot spa, for example. It allows you to hide larger items and provides a natural spot to rest artwork and decorative accessories as well.  
This week, we've taken a scroll through Instagram to find six large storage pieces we really love – hello tidy and streamlined space.
Mid-century mod: We love how @_lisa_dawson goes for a mid-century classic sideboard and makes no bones about showing it off. Her inspiring and colourful gallery wall give this area a real focal point, while the rug breaks up the expanse of wood finishes, and the plants add a further complement.
For genuine mid-century finds like this, look to a seller like Kirkmodern.
Display case: If you have things you want to display while still giving a nod to the sideboard, check out this image from @sylwia.home. Baskets can still hide away any unsightly items, while the glass panes let you see if you're running low on plates and need to empty the dishwasher!
Find this LIATORP sideboard at IKEA.
Try geometric details: We're fans of how @victorianadventure adds texture and elegance with this dark design that complements the wood floors and dark grey walls. Touches of green and pale pinks help avoid a look that's too cavernous.
Check out Swoon Editions for this Seville sideboard.
Light wood works: You could add freshness to your space with a light wood sideboard in a sleek and simple design. @ethnicraft's Ligna sideboard's dark metal legs provide contrast and tie in with sleek accessories, ensuring the look isn't a complete washout. 
Arnotts has a range of Ethnicrafts designs to choose from.
Customisable storage options: Looking to really invest in a special storage piece? @mortengeorgsen's Manhattan sideboard will hide those larger, bulky items, while letting you show off ornaments and books. With deep compartments, the design is customisable to suit your space, too. 
Find this Manhattan sideboard at Bo Concept. 
Go glossy white: If you're going for white on white, adding texture will make your sideboard really pop. We love this geometric textured design by @outthereinteriors. The metallic subtle details add symmetry and interest, while the natural light really bounces off this sideboard's glossy finish.
Find this exact sideboard on Out There Interiors.