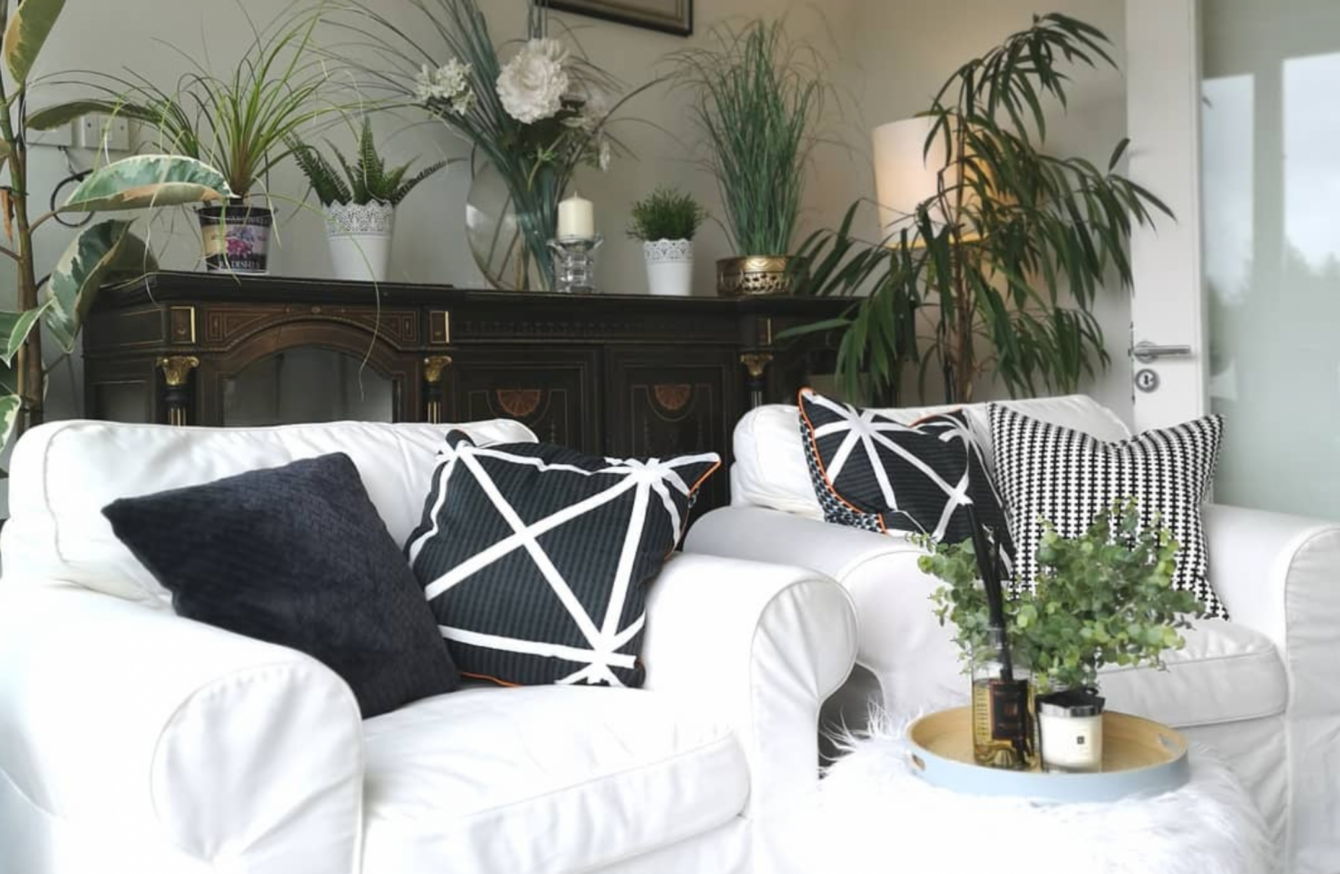 Anne Marie's home.
Image: irishvernacularnewbuild/Instagram
Anne Marie's home.
Image: irishvernacularnewbuild/Instagram
Where? Co Carlow
What type of house? Contemporary split-level house
How many bedrooms and bathrooms? Five bedrooms and four bathrooms 
When did you move in? 2012
About you
Name: Anne Marie O'Connor
Age: Not yet 40!
Occupation:  Chartered quantity surveyor and lecturer 
Who else lives there? My husband and two children 
What made you choose this home over others?  
Both my husband and I work in the construction industry, so when it came to designing our house we had plenty of ideas.
We listed them all down and gave them to our architect, who listened patiently. He then went away and had a pre-planning meeting with Carlow County Council, who said they really didn't want to see a two-storey house on this site. The site is located on a quite high point overlooking a village, and the council said they wanted the front of the house to line up with our neighbour's house. 
So our architect set to work and came up with the design for our house, which wasn't what we had asked for and he pretty much ignored all our ideas, but we loved it. We actually didn't change anything from his original design.
The house suits the site perfectly; he got the orientation spot on. Even on the dullest day, the house is bright. The split-level also really suits the site gradient and allows the house to sit well on the site. 
What is your favourite place in your home?
As a family, we tend to hang out in the open plan kitchen/living/dining space. It's lovely and spacious and allows us to spend time together without being on top of each other.
This space is so bright and airy. On a sunny day when the sliding doors are open to the max, it feels like we could be in Spain. If I want some space to myself, I love to go upstairs to the picture window that is perfectly positioned to watch the sunset. It is just so peaceful and the views are amazing across the rolling countryside. 
Is there any part of the home you don't like?
There is a lot of work to still be done in the house and some rooms yet to be finished properly. I think with a self build, you are never really finished and probably by the time you are, it's time to do it again! 
Is there any part of your home that makes it unique?
The design of the entire house is unique. It is rather contemporary-looking and the design concept is based on a cluster of traditional farm buildings. This allowed us to get the space we wanted without the building looking too high or deep. The rooms benefit from plenty of natural light because they are not too deep. 
Take us through an average day in your house, room by room. 
6am – 6.15am: During the week, it's an early and busy start to the day. Everyone gets washed and ready for work and school. It's always interesting to listen to the breakfast and school lunch requests – that may not always be fulfilled! Our fantastic childminder comes in before my husband and I run out the door. 
3pm: The kids come home after school (and before their after-school activities) and raid the pantry while finishing their home work. 
6.30pm – 8pm: The adults get home from work. In the summer months, the open plan space is at its brightest and warmest, so we throw open the sliding doors and enjoy the fresh air. Most summer evenings, we cook on the BBQ or we whip up something in the kitchen.
8.30pm: Time for the kids to go to bed. Thankfully, we have blackout blinds installed or we would never get them down. There is a lot of tidying and sorting before the adults get to bed and then the process is repeated all over again the next day. 
Is there anything you'd do differently if you were doing it again?
I don't think it is possible to have too big a utility/laundry room. I think if I was building again, I would make ours much bigger. I didn't want to walk through a utility room to get to the back door or the bathroom, which meant I had to compromise the size of my utility. I suppose you can't have it every way. At least I can close the door on the mess in the smaller utility.