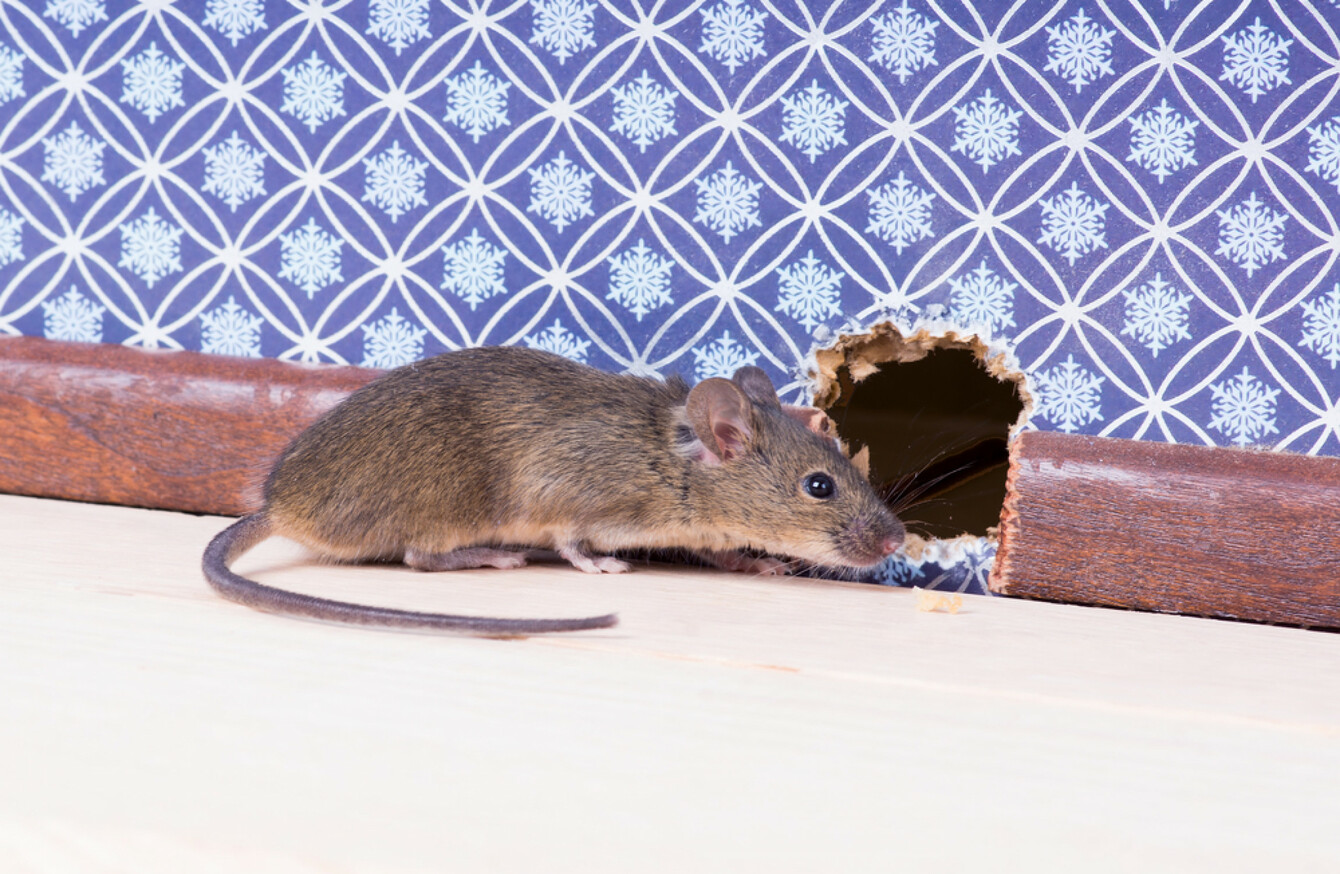 File photo rodent in building
File photo rodent in building
A CRECHE IN Louth was served a closure order after evidence of a rodent infestation was found in a pre-school room, baby room and nappy changing area.
Aladdins Cave Montessori School and Crèche, Stoney Lane, Ardee was one of six businesses that were served closure orders last month.
Four of the business were based in Dublin and two were in Louth.
The five other businesses served with closure orders under the FSAI Act or EC (Official Control of Foodstuffs) Regulations were:
SM Cuisine Limited T/A Dera (restaurant), 138 Parnell Street, Dublin 1 was closed due to "widespread evidence of a cockroach and rat infestation".
The closure order noted "large numbers of dead cockroaches on the top of the cold room" and "fresh rat droppings found under oven in kitchen".
Rat droppings in the motor compartment of two chest freezers in kitchen area.
It also reported live cockroaches in the premises.
Panda House takeaway, 43 Barrack Street, Dundalk, Louth was closed after evidence of rodent activity was found in the main food preparation area. The closure order noted:
Evidence of rodent activity was found in the main food preparation, working and service area posing a risk of contamination to food preparation surfaces, equipment and utensils.
Hab Foods Limited t/a Haji Baba (wholesaler), Unit 20 Cherry Orchard Industrial Estate, Ballyfermot Road, Ballyfermot, Dublin 10.
The black container unit located adjacent to the main building was closed after the enforcement report noted that "the walls were extensively coated with large quantities of dried blood splatters".
Cardboard which had been taped to the walls to absorb the blood was extensively coated in dried on blood. The blood had dripped the full length of the wall and had become ingrained on the wall.
Oche Takeaway, Unit 5, Tallaght Retail Centre, High Street, Tallaght, Dublin 24.
It was issued a closure order after the closure order noted very poor standard of basic hygiene and cleanliness.
The enforcement report noted that foodstuffs and ingredients were stored in dirty containers and a thick accumulation of grease was observed at the wall and floor behind the cooking equipment.
Paparazzi restaurant, 35 Main St, Ongar, Dublin 15 . The report noted that there was no hot water available in the food premises and no food safety management system.
It also noted that there was no evidence of monitoring for pests and there was poor food storage practices with raw fish and chicken stres uncovered and unlabelled in fridges.
"The standard of cleaning throughout the premises was very poor."
'Legal responsibility'
One prohibition order was also served under the FSAI Act, 1998 on Hab Foods Limited t/a Haji Baba (wholesaler).
All minced lamb, diced beef, diced lamb and diced skinned chicken being supplied from the premises were withdrawn.
Commenting on the orders, Dr Pamela Byrne, Chief Executive, FSAI stated that food business operators in Ireland should fully understand that it is their legal responsibility to ensure they are maintaining a high standard of food safety throughout their food business.
Food businesses must ensure that their premises are kept clean and that they are pest proofed and yet each month, inspectors are finding recurring incidents of filthy premises and rodent infestations.
"Non-compliance by food businesses will not be tolerated and all breaches of food safety legislation will be dealt with to the full extent of the law."