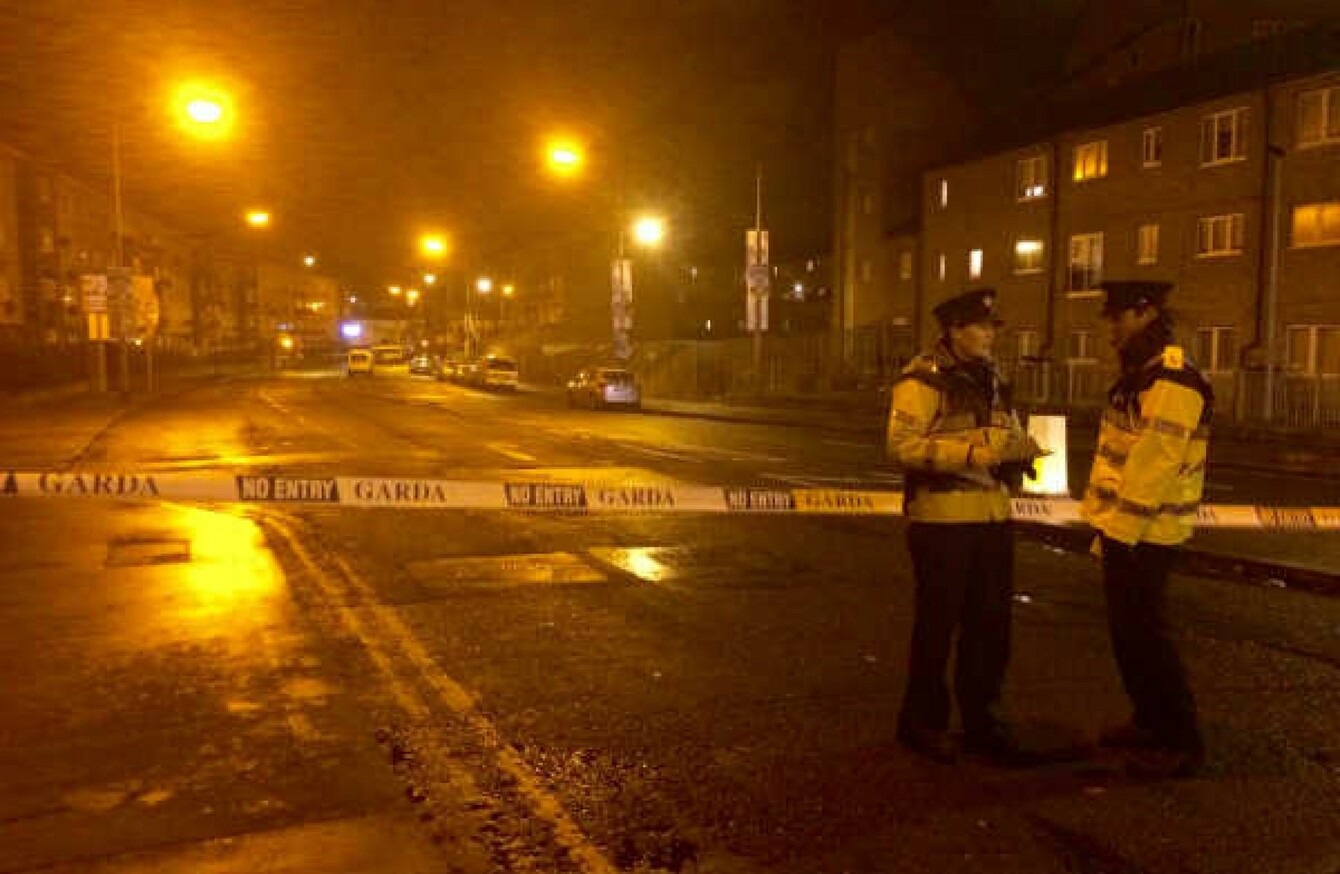 The scene in Ballybough where Eddie Hutch was shot dead on Monday
Image: RollingNews.ie
The scene in Ballybough where Eddie Hutch was shot dead on Monday
Image: RollingNews.ie
A RENEWED CALL has been made for the setting up of a mini-Criminal Assets Bureau to target the goods and money of lower-level drug dealers.
This comes in the wake of the high-profile murders of David Byrne, an associate of the Kinahan crime gang, and Eddie Hutch, brother of Gerry 'The Monk' Hutch.
The Criminal Assets Bureau was introduced in 1996 and has the power to seize back the proceeds of crime, returning more than €3.8 million to the Exchequer in 2014. Its attention is mostly focused on senior crime figures.
Speaking to TheJournal.ie, outgoing TD for Dublin Central Maureen O'Sullivan, said: "People are seeing lower-level drug dealers within communities doing extremely well without any income. And people know they're drug dealers.
"Young people see the money that dealers are making, and it's hard for the school and community groups to deal with that.
This would be hitting them where it hurts – in their pockets.
The outgoing TD said that in recent weeks she had met with Garda Commissioner Nóirín O'Sullivan, who she said was positive about the idea.  
The system would work as a scaled-down model of the national CAB, employing special profilers to examine the assets of suspected dealers.
Speaking about the idea last May, Minister for Justice Frances Fitzgerald said that it was "an issue to which thought has been given", but that there are "very practical advantages" to having a national multi-disciplinary agency.
Responding to the proposal, candidate for Dublin Central Christy Burke told TheJournal.ie that the idea had been coming up at council meetings for 20 years, but that "of course I support anything that the will relieve the difficulty on families in the area". He added:
At the the end of day, families are dealing with misery and sadness.
He also made a call for Archbishop of Dublin Diarmuid Martin to step in and act as mediator between the feuding gangs.
Archbishop Martin said:
I will follow any advice that the Garda Síochána would give. I wouldn't in any way carry out a parallel initiative. The Garda Síochána have the responsibility. They have also their own contacts.